Luy camp: SolGen manifestation on Napoles surprising
February 16, 2017 | 9:42am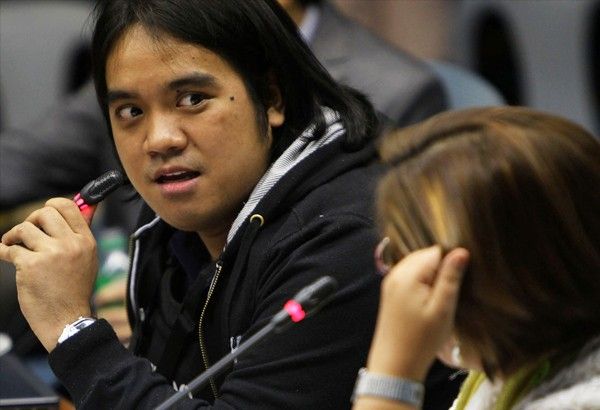 MANILA, Philippines — The camp of pork barrel scam whistleblower Benhur Luy was shocked by the decision of the Office of the Solicitor General (OSG) to recommend the acquittal the alleged scam mastermind Janet Lim Napoles.
On April 14, 2015, the Makati Regional Trial Court ruled that Napoles is guilty of illegally detaining Luy and was sentenced to life imprisonment.
President Rodrigo Duterte's Solicitor General Jose Calida, however, said that the Makati court wrongly convicted Napoles.

A copy of the manifestation of the Office of the Solicitor General obtained by the Philippine Center for Investigative Journalism
Luy's lawyer Raji Mendoza said that Calida's position on the issue is the same as of the accused.
"We were just surprised that it was the OSG taking an adverse position while the case is in the Court of Appeals and we were also taken aback by the fact that we were not aware of any order by the Court of Appeals for this manifestation or were there any recent developments that would have necessitated the filing of this manifestation," Mendoza said in a telephone interview with ANC on Wednesday.
Mendoza admitted that Luy was a little depressed by the OSG's decision as it targets his credibility as a witness to the pork barrel scam case.
"It certainly targets his credibility. We hope not but it brings to life the question of credibility," Mendoza said.
The lawyer noted that the previous opinion of the Makati court should be given more weight as it had "very good evidence" on the credibility of Luy.
The Court of Appeals (CA) should look deeply into the case, Mendoza said.
"The OSG should be more independent and should be for the people so if that's their stand then let's just see how it goes," Luy's lawyer said.
Calida said that his office just wanted the CA to know its opinion on the matter and that he did not file a "manifestation in lieu of rejoinder" just to acquit Napoles.
"When we look at evidence, there are glaring instances which will support acquittal of the accused. It is my duty to state the facts. Persons involved here are immaterial to us. What's important is justice should be done," Calida said in a televised media briefing.