US destroyer docks in Palawan
December 26, 2016 | 12:00am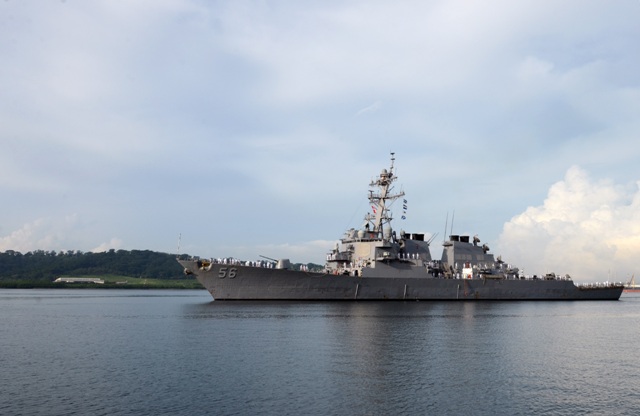 MANILA, Philippines – The Arleigh Burke-class guided-missile destroyer USS John S. McCain arrived in Puerto Princesa yesterday for a brief routine port call.
During the visit, the crew of McCain will participate in a series of community service projects and sporting events in the country.
The McCain is forward deployed to the US Seventh Fleet area of operations in support of security and stability in the Indo-Asia Pacific region.
The Philippines is a longstanding treaty ally of the United States with a more than 70-year history of partnership.
Both the American and Philippine militaries have worked closely together on areas of mutual interest such as humanitarian assistance and disaster relief, counterterrorism, cyber security and maritime security.