US agency defers grant to Philippines over rule of law issues
December 15, 2016 | 9:28am
MANILA, Philippines — The Philippines failed to secure a second funding grant from a US-led agency over "concerns around rule of law and civil liberties" under President Duterte who Washington criticized for his war on drugs.
In a statement on Wednesday, the Millennium Challenge Corp. (MCC) has "deferred a vote on the re-selection" of the country for another compact grant, "subject to a further review."
No other details were released.
In 2011, the MCC gave the country $434 million to finance three projects on boosting revenue collection efforts, strengthening poor communities and developing national roads that ran for five years.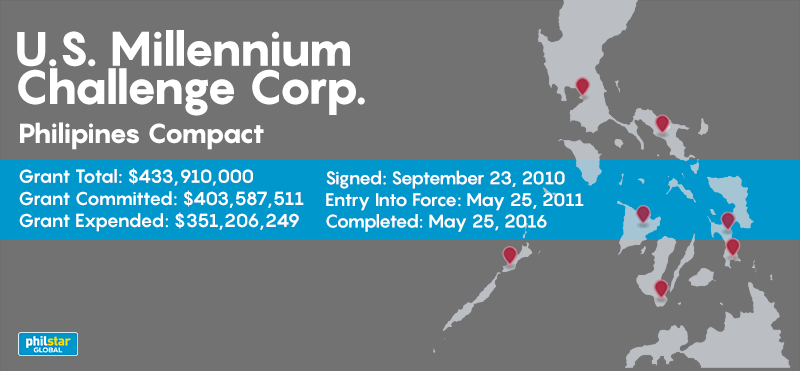 The country was then re-selected to be eligible to develop new set of projects for a new grant, which MCC said last October would focus on boosting agriculture and competitiveness.
"(The first) compact is a strong example of how the US and the Philippines worked together to unlock economic growth and lift people out of poverty," the US embassy said last October.
"A second compact would try to invest and leverage resources for significant impact on a more focused scope," it had said.
The new program, which would have also ran for five years, would have been implemented under Duterte's term until 2022.
Washington has criticized Duterte's war on drugs for thousands of killings and alleged human rights violations.
RELATED: US moves aid away from Duterte's drug war
To be able to secure funding, MCC evaluates each jurisdiction under separate metrics of economic freedom, investment of people and rule of law.
Duterte, on the other hand, has repeatedly lambasted the US for allegedly meddling on Philippine affairs and had threatened numerous times to cut ties with its ally, only to backtrack later on.