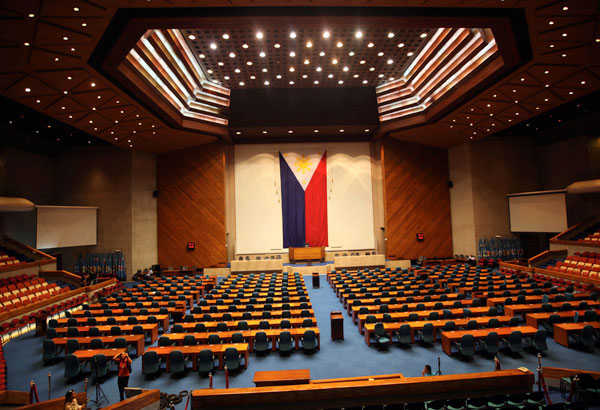 The House of Representatives Committee on Justice has approved the proposed bill seeking to reinstate the death penalty. File photo
Fariñas: Death penalty constitutional, better than EJKs
MANILA, Philippines — The framers of the 1987 Constitution did not completely abolish the death penalty in the country as they saw the possibility that it may be reinstated, a lawmaker supportive of the proposal to reimpose it said Wednesday.
House Majority Leader Rodolfo Fariñas (1st Dist., Ilocos Norte), one of the co-authors of the death penalty bill, stressed that the framers of the Constitution — many of whom, he said, were Catholics — should have completely banned the death penalty if they thought it was wrong.
"Kung talagang sa kanilang paningin ay masama ang death penalty, sana in-abolish na nila todo-todo 'yan. Sana ginawa nila 'Death penalty is abolished and shall not be imposed in this country,'" Fariñas said during the House Justice committee meeting on the death penalty bill.
The lawmaker added that the Constitution states that the Congress may reimpose the death penalty if there is a compelling reason to do so.
RELATED: Execution by hanging, firing squad included in proposed Death Penalty Law
Fariñas added that there should be more "options" aside from extrajudicial killings.
"Maglagay na tayo ng judicial killing kung yun ang gusto ng nakakarami. Let us provide options," the lawmaker said.
The majority leader noted that "judicial killing" is better than extrajudicial killing as it follows due process.
The restoration of the death penalty was also one of the campaign promises of President Rodrigo Duterte, which, Fariñas said, implies that the country wants the death penalty reimposed. This echoes one of the justifications cited by the Supreme Court in its decision to dismiss petitions blocking the burial of ousted dictator Ferdinand Marcos' remains at the Libingan ng mga Bayani.
'Fix justice system instead'
Meanwhile, Dinagat Islands Rep. Kaka Bag-ao suggested that Congress should instead be making laws to fix the justice system instead of discussing the severity of punishment for criminal offenses.
"Ang sinasabi nga natin gusto nga nating matugunan na matigil ang extrajudicial killings pero hindi po natin puwede ikumpara ito na 'Sige, death penalty.' Hindi po ganun," Bag-ao told the House panel
Bag-ao also presented data from the Philippine Statistics Authority, which showed that the crime rate was lower after the death penalty was repealed.
"Mas mababa ang criminality noong walang death penalty kesa noong panahon na meron," the Dinagat Islands lawmaker said.
The House Committee on Justice has approved the death penalty bill with a vote of 12-6-1.
With committee approval, the bill will move on to the House floor for debates and voting.
RELATED: House asked to reject proposal reinstating death penalty