Philippine economy 2021
November 9, 2021 | 10:07am
+ Follow Story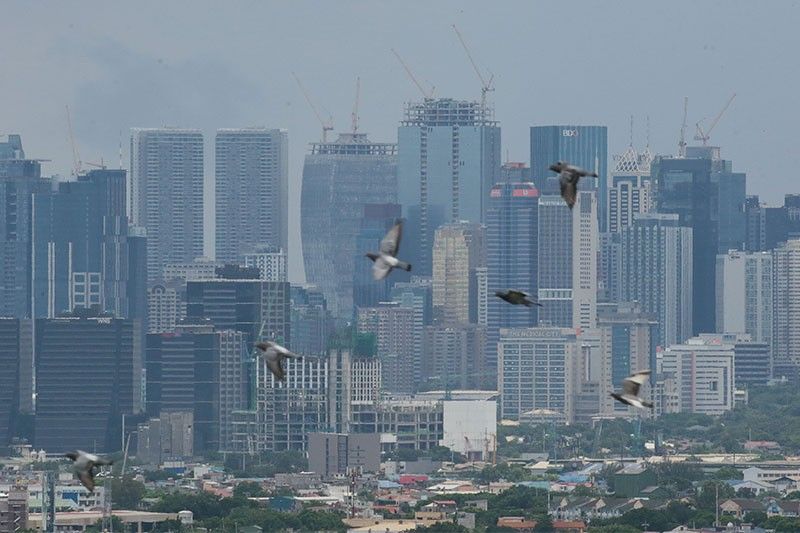 November 9, 2021
The Philippine economy avoids a return to recession despite renewed lockdowns in August.
Gross domestic product (GDP) grows 7.1% year-on-year in the third quarter, easing from revised 12% growth recorded in the second quarter.
Quarter-on-quarter, GDP grows 3.8%. — Ian Nicolas Cigaral
November 4, 2021
Unemployment rate in the Philippines soars to 8.9% to 4.25 million jobless in September.
Philippine Statistics Authority data finds that 1.18 million Filipinos have been unemployed from July to September. — Ramon Royandoyan
August 10, 2021
The Philippines is now out of recession as gross domestic product in the second quarter grows by 11.8%, the Philippine Statistics Authority reports.
The second quarter GDP is highest since 1988.
Net primary income declined by 53.8% in the same period while gross national income grew by 6.6%. — report from Ramon Royandoyan
August 9, 2021
Economic contraction was softer than initially thought in the first quarter. PSA reports that GDP shrank 3.9% year-on-year in Q1, slower than preliminary 4.2% contraction previously reported.
August 9, 2021
Agriculture output — once thought to be a pandemic bright spot — contracted 1.5% year-on-year in second quarter, a reversal from 0.5% growth in the same period last year but easing from 3.4% contraction in first quarter, PSA reports.
The PSA attributed the collapse in farm output last quarter to "decline in livestock and fisheries production." In the first half, farm output contracted 2.5%.
May 11, 2021
The Philippine economy shrank in the first three months of the year as coronavirus restrictions suppressed activity, but a top official says there were signs the country was "on the mend".
Gross domestic product contracted 4.2 percent from a year ago, the statistics authority says, marking the fifth straight quarter of decline as efforts to combat Covid-19 deepened the country's economic pain.
"The latest economic performance shows the limits of economic recovery without any major relaxation of our quarantine policy," Socioeconomic Planning Secretary Karl Chua tells a briefing. — AFP
A Social Weather Stations survey says 42% of Filipinos are optimistic that the Philippine economy will improve in the next year. The same poll finds that 28% said the economy will stay the same, while 18% said it will worsen.
This result garners a net optimism score of +24 (% economic optimists minus % economic pessimists), which is classified as "high."
The survey was conducted from Nov. 21 to 25, 2020 among 1,500 Filipino adults using face-to-face interviews.