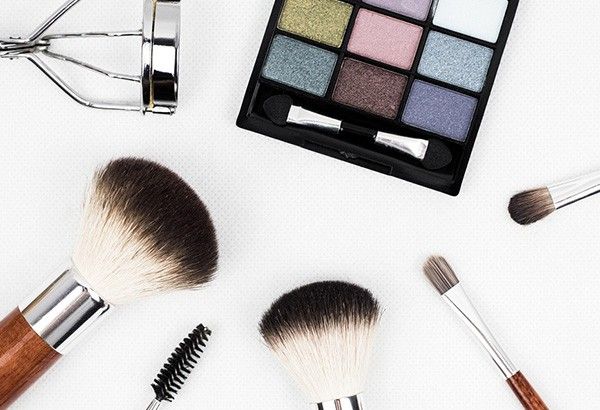 LATEST UPDATE: October 15, 2020 - 1:25pm
LOCATION:
+ Follow Story
October 15, 2020
For frequent Watsons shoppers, you are probably aware that Watsons created a loyalty program in 2018 by launching the Watsons Card, which gives its customers exclusive discounts and deals, and more value for money. Late last year, the Elite card was released to those who accumulated P35,000 purchases within a calendar year. After two years, the Card has more than three million members nationwide. As a gesture of thanks to its millions of members, the Card is celebrating its second anniversary with so many members offers through the Grand Members Sale from October 15 to 18, where members get to enjoy up to 50% off on more than 1,000 selections of health and beauty products. Members get additional 10% off with a minimum spend of P2000 by using the code GRANDWC10 upon checkout at Watsons.com.ph or via the personal care store's mobile app.
For a minimum spend of P3000, members get an extra 5% off in all platforms, whether in-store, online, or through the Call & Deliver service. Members also get free delivery on minimum spend of P2,000 when they shop online or when they use call & deliver service. Non-members with a minimum spend of P1,400 get a card for free. Even if you spend less than P1,400, you can still get a card at a discounted price of only P75. Benefits of having a card include a lifetime membership, earning and redeeming of points, getting exclusive discounts, a birthday treat (earn 5x points on your first transaction during your birth month), 2x bonus points on the brand's products, access to member events, enjoying other privileges using their card in select partner establishments, and exclusive access to more perks and rewards such as this annual sale exclusive to all members.
Meanwhile, on top of the card benefits, Elite members get to enjoy the following: priority service, free delivery (through online and call & delivery service), get access to the Elite concierge by having a personal shopper and an assigned store officer at the store, exclusive Elite discounts, a birthday treat (earn 10x points on your first transaction during your birth month), 5x bonus on the brand's products, and access to Elite member events. Visit the brand's Facebook and Instagram accounts for more details.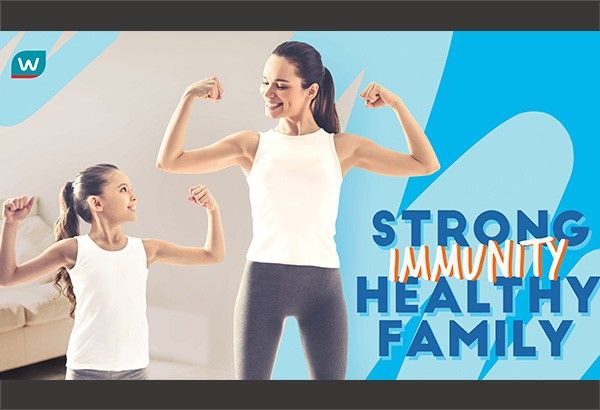 October 12, 2020
People are so used to seeing whitening body lotions on the shelves, but because they are smarter with our beauty now, they have some questions as we shop, like: what makes this actually work? Am I going to stay fair when I leave the house or get exposed to the sun? And most of all, how much of these actually give your skin the care it needs and deserves? Enter
Nivea Extra Whitening Body Lotion, which claims to work three times harder than other body lotions with its Deep White Essence, a brightening blend of ingredients including 95% pure Vitamin C that is specially made to target radiance and lightness in Asian skin and works deep within the skin's layers.
Meanwhile, the Super Skin Food complex unique to the lotions aim to nourish skin with Camu Camu and Acerola Cherry. These are superfruits with high levels of skin vitamins that let your skin fully absorb all that whitening and nourishing goodness, making it 50x more effective. This formula makes sure you effectively keep that fair, nourished, and cared-for feel by protecting your skin from harmful UV rays with its UVA and UVB filters.
Likewise, for women who do it all, there is Nivea Extra Whitening Deo, which targets to protect from sweat and odor for as long as 48 hours, aiming to give one's underarms a healthy white glow without the irritation or itching.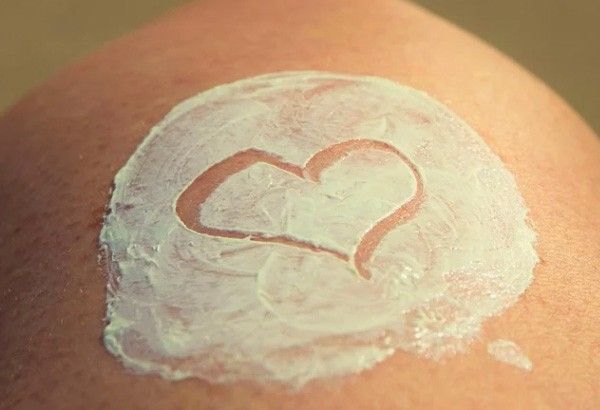 October 2, 2020
One luxe swipe is all you need for an instant bloom and pick-me-up while at your work from home set up. This October, L'Oreal Paris introduces its newest and dreamiest lipstick collection yet, Blooming Kisses by Color Riche Mattes. Flaunt your bloom with a new and charming range of vibrant petal shades, packaged in every woman's dream bullet lipstick.
The full Color Riche Mattes line adds six more shades to this classic favorite. One swipe speaks volumes, with its winning formula enriched with Jojoba Oil for a smooth glide. "In every product and collection we launch, L'Oreal Paris seeks to deliver advanced beauty care to make everyone look and feel like they are the most beautiful and confident version of themselves. The new Blooming Kisses Color Riche Mattes collection does just that, promising an instant bloom in just a swipe," shared Erika Yu, Senior Product Manager.
This collection offers a vibrant shade range from roaring reds to smokey pinks of delicate petals: 129 I Lead, 312 No Rage, 315 Rouge Label, 316 Modern Rose, 318 Fierce Lips, and 319 Bitter Nuance. Get a sense of normalcy back with this collection that promises an instant bloom, ready for any Instagram selfie and Zoom video call. As a special pre-sale treat, get it with free shipping on Shopee this October 4. The bundles are also at P150 off on Lazada for 10.10.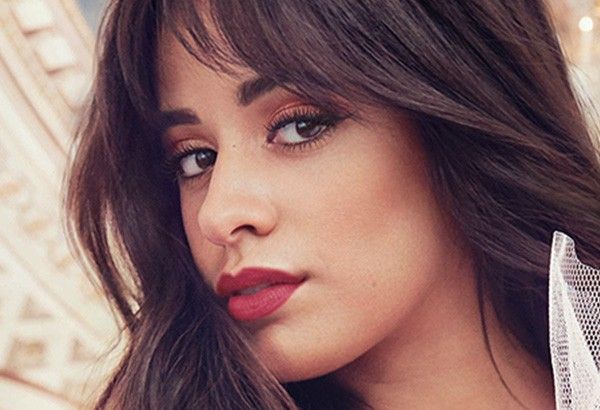 September 21, 2020
A lot of baby wipes promise safety and gentleness, but are your baby wipes pure? WaterWipes, a brand of baby wipes, finally makes their way to the Philippines. Unlike other brands with
a long list of ingredients, WaterWipes are only made up of 99.9% water and a drop of fruit extract— making them reportedly even better than cotton wool and water. The brand was created out of founder Edward McCloskey's love and care for his newborn daughter. Edward couldn't find a baby wipes brand that didn't use chemicals and other harsh ingredients, and nothing was safe enough for his daughter's sensitive skin. That's why he decided to create his own brand instead.
After years of scientific research, testing and hard work, the brand came to be, using high-quality water sourced from an underground spring that has gone through seven stages of purification— making it suitable for cleansing. They also have a drop of grapefruit extract, which is proven to work as skin's protective barrier and natural conditioner. The wipes are recommended for newborns, premature babies and those with sensitive skin. They've also garnered multiple awards, with the latest one from the 2019 National Parenting Product Awards (Gold).
As a baby wipe brand approved by the National Eczema Association, Allergy UK, Skin Health Alliance, and French Association for the Prevention of Allergies, the brand has become many moms' helper when it comes to baby's diaper rashes and skin allergies. Adults can also use these as a makeup remover if they want to opt for something gentle and chemical-free. For fitness enthusiasts, these can also work as a good post-workout wipe, as they don't make skin sticky or leave a residue behind. The brand is also proud to be vegan and has been registered with the Vegan Society since June 2019. The brand is available in Lazada, Shopee and baby boutiques.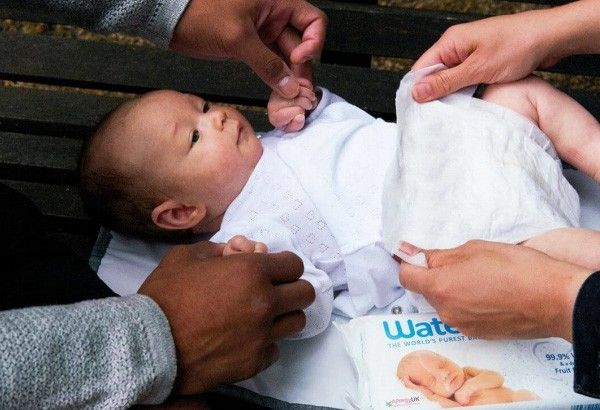 September 7, 2020
While facing uncertainty and anxiety during the global COVID-19 pandemic, it is a perfect time for women to slow down and focus on their health while sheltering from their homes. Luckily, there are substances effective in helping prevent the onset of skin aging in its tracks. Antioxidants are any woman's best ally to nourish her skin and control early signs of aging. These can be found in a wide variety of sources such as a healthy diet and supplements.
Astaxanthin is one of nature's most potent antioxidants. It is classified as a carotenoid, substances that give food like salmon, crabs, shrimp and krill their vibrant red hue. Several studies have raved about astaxanthin's potency in preventing aging. Unlike its counterparts, astaxanthin keeps its consistency and is easily absorbed by the body. Likewise, it can protect skin against sun damage, promotes better blood flow, delivers essential nourishment to skin cells, accelerates repair for younger-looking skin, improves skin elasticity, enhances the moisture content of the skin, reduce fine lines, wrinkles and age spots, and improve overall skin tone and texture.
Taken orally once or twice nightly as prescribed by a physician, Myra Ultimate's formula is a potent combination of astaxanthin, lycopene and vitamin E that aim to reveal beautiful, firm and youthful skin.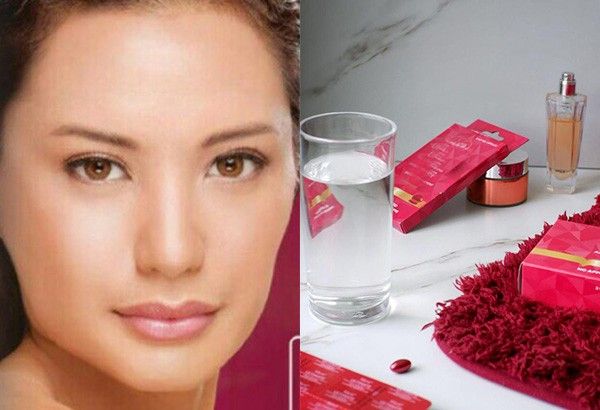 September 2, 2020
Eyebrows are considered sacred territory and have been in the spotlight for good reason: They give proportion to your face, accentuate your eyes, and play a powerful role in communication. Kiss New York, a Korean-American beauty label based in New York, has an Eyebrow Stamp that aims to give you freedom from the daily grind of painstakingly drawing and filling in your arches. Simply press the brow-shaped sponge onto the powder and stamp over your eyebrows. You get a soft, feathered finish in no time at all.
Your eyes can give away everything—including your lack of sleep. While a simple flick of your staple eyeliner can camouflage tired eyes, there's a way to take it up a notch and achieve a wide-awake look in a flash—pro skills not required. Kiss New York, available in Watsons and SM Beauty and online on Amorfia and Lazada, has Magnetic Eyeliner and Magnetic Eyeliner Lashes. These lock lashes in place without the use of messy glue.
Chances are, you haven't visited your go-to salon in months, and your beauty routine, mani-pedi included, has been put on the back-burner. But it doesn't have to be the case—we could all use a little pick-me-up by upgrading, at the very least, our at-home nail care. The brand's Press & Go Nails is a DIY manicure kit gives you the same glossy effect of a gel polish without having to sit in the salon for three hours and without being exposed to ultraviolet light.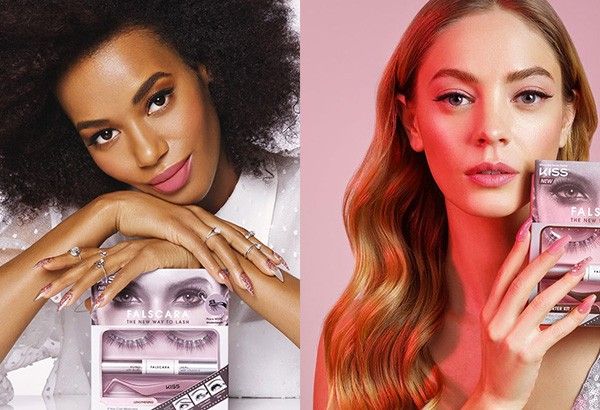 August 17, 2020
"Skinification" of the hair is one of the most famous trends right now where formula and ingredients traditionally used for skin care products are now being used for the hair. One skin care item that would serve as the perfect example for this is aloe vera. It has been used throughout the years for its revitalizing properties and wide range of benefits. In case you didn't know, it can also bring nourishment to dull and brittle hair while also stimulating hair growth
If you want lush hair growth, AloeDerma's Aloe Hair Tonic is made from 99.8% certified organic aloe vera extract and has the enzymes that can revitalize your hair and scalp to prevent hair fall and promote hair growth. For damaged hair caused by coloring or blow-drying, Hair Treatment is formulated with 80% organic aloe vera extract and crambe abyssinica seed oil to this treatment deeply moisturizes and nourishes hair, while keeping it soft and smooth. For flaking and dandruff, Aloe Nourishing Shampoo is made with 70% organic aloe extract, said to effectively cleanse the scalp and help prevent dandruff, while moisturizing and nourishing your hair from root to tip. For hair fall or strand breakage, Aloe Nourishing Hair Conditioner contains 86% organic aloe vera extract that aims to provides rich nourishment that will strengthen hair.
Aloe vera really does bring a lot of wonders to our hair. Good thing, AloeDerma made it easier for us to enjoy the natural benefits of an aloe plant as their products only use fresh and organic juice produced through a cold press technology which ensures that the extract retains all the 220 vitamins, minerals, and amino acids in an aloe vera. The products are now available at Watsons, SM Supermarket, Mercury Drug, Robinsons, Lazada, Shopee, and the brand's Facebook page.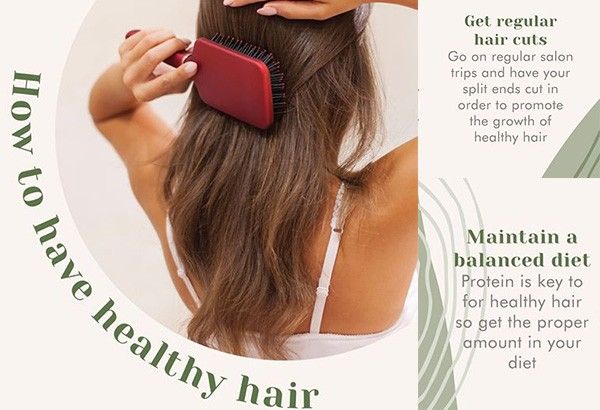 August 14, 2020
After over two years of testing over 100 formulas, considering over 100 shades over 30 test cycles, Filipino makeup brand Cray Cosmetics now offers four universal shades containing the brand's signature Hyper Dot, a long-wearing, buildable, waterproof and multitsking color tint for eyes, lips and cheeks from day to night.
The shades, such as the deep terracotta "A-," flirty pink "Hot Mess," the playful coral "Lowkey," and the moody choco "Gee, Thanks" are on sale this August in Lazada Philippines.

Check out the latest updates and innovations from the beauty industry!