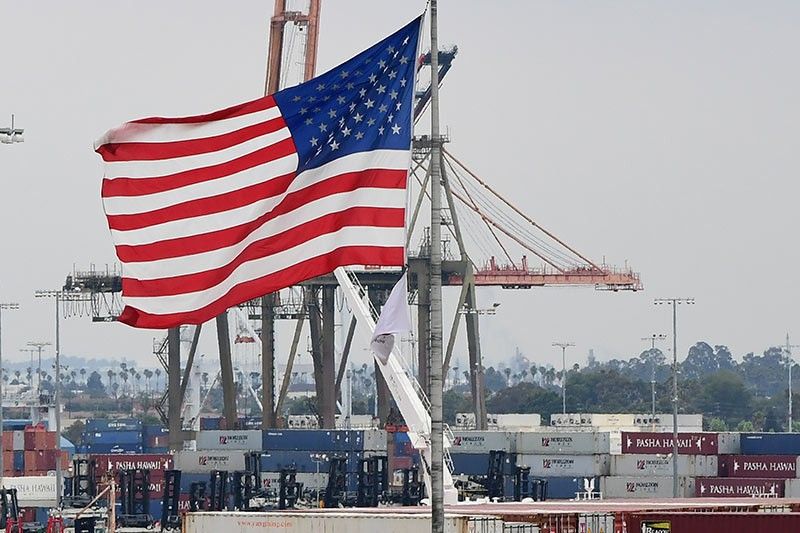 LATEST UPDATE: July 18, 2019 - 4:45pm
+ Follow Story
1 day ago
The US House votes to block $8.1 billion in arms sales to Saudi Arabia and other allies, a rebuke of Donald Trump that will likely lead to a veto by the president.
Lawmakers, many of whom are outraged with the kingdom over Riyadh's role in the murder of Saudi journalist Jamal Khashoggi last year, approved three resolutions that would prevent the controversial sales announced under emergency measures earlier this year by Trump.
— AFP
July 2, 2019
US President Donald Trump warns that Iran is "playing with fire" after Tehran said it exceeded a limit on enriched uranium reserves under a 2015 nuclear deal abandoned by Washington.
"They know what they're doing. They know what they're playing with and I think they're playing with fire," Trump tells journalists when asked if he had a message for Iran.
— AFP
June 25, 2019
Iran's President Hassan Rouhani says new US sanctions against senior Iranian officials including top diplomat Mohammad Javad Zarif showed Washington is "lying" about offering to negotiate.
"At the same time as you call for negotiations you seek to sanction the foreign minister? It's obvious that you're lying," Rouhani says in a meeting with ministers broadcast live on TV.
His comments come after US National Security Advisor John Bolton said Washington had "held the door open to real negotiations" but that "in response, Iran's silence has been deafening."
June 25, 2019
US sanctions against Iranian leaders represent the "permanent closure" of the path to diplomacy with Washington, Iran's foreign ministry says.
"Imposing fruitless sanctions against Iran's supreme leader (Ayatollah Ali Khamenei) and the commander of Iran's diplomacy (Foreign Minister Mohammad Javad Zarif) is the permanent closure of the path to diplomacy with Trump's desperate government," ministry spokesman Abbas Mousavi says in a tweet.
June 25, 2019
The UN Security Council calls for dialogue to address rising tensions between the United States and Iran and stresses that measures must be taken to end tensions in the Gulf.
In a unanimous press statement drafted by Kuwait, the council condemns recent attacks on oil tankers, calling them a threat to the world's energy supply and to international peace and security.
Monitor updates on US foreign policies that affect the world.