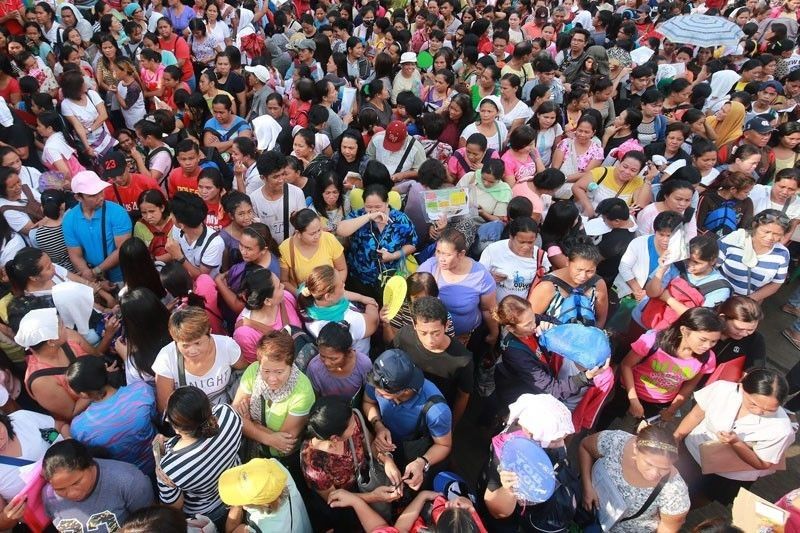 Polls on Filipinos' state of happiness, wellbeing 2019
LATEST UPDATE: June 12, 2019 - 10:31am
+ Follow Story
June 12, 2019
Filipinos are among the most frugal travellers, a Picodi poll reveals, spending around P13,171 ($252) per person on a holiday.
The most frugal tourists, however, come from Indonesia and Pakistan, spending $207 and $191, respectively.
Australians spend the most money on holidays with $1,505 per holiday. They are followed by tourists from Hong Kong and Finland who spend $1,021 and $897, respectively.
Picodi surveyed over 20,000 respondents from 41 countries in April and May 2019.
May 24, 2019
A new poll by the Social Weather Stations finds that 38% of adult Filipinos said their lives improved in the last 12 months. On the other hand, 21% said their lives worsened.
The survey also shows that 50% of Filipinos are expecting their personal quality of life to improve in the next 12 months while 4% think it will get worse.
The Q1 survey was conducted on March 28-31, 2019 using face-to-face interviews of 1,440 adults nationwide: 360 each in Balance Luzon, Metro Manila, the Visayas and Mindanao. It has sampling error margins of ±2.6% for national percentages, and ±5% each for Balance Luzon, Metro Manila, the Visayas and Mindanao.
April 30, 2019
A Pew Research Center global poll shows Filipinos are happy with the state of democracy in the country with 69% saying they are satisfied with the way democracy is working in the Philippines.
The Philippines along with other countries surveyed in the Asia-Pacific region tend to be satisfied with how democracy is working in their countries, the poll finds.
The satisfaction rate, however, varies as across 27 countries surveyed, a median of 51% are dissatisfied with the way their democracy is functioning, compared with 45% who are satisfied.
Results for the survey are based on telephone and face-to-face interviews conducted under the direction of D3 Systems, Inc., Kantar Public UK, Kantar Public Korea and Langer Research Associates. The results are based on national samples unless otherwise noted.
April 10, 2019
Poverty incidence among families stood at 16.1% in the first half of 2018, the Philippine Statistics Authority reports.
Meanwhile, 16 out of 100 families were poor in the first semester of 2018. During the same period last year, a family of five needed around P10,481 per month to meet their minimum basic food and non-food needs.
Get the latest updates on polls about the concerns, state of happiness and wellbeing of Filipinos.