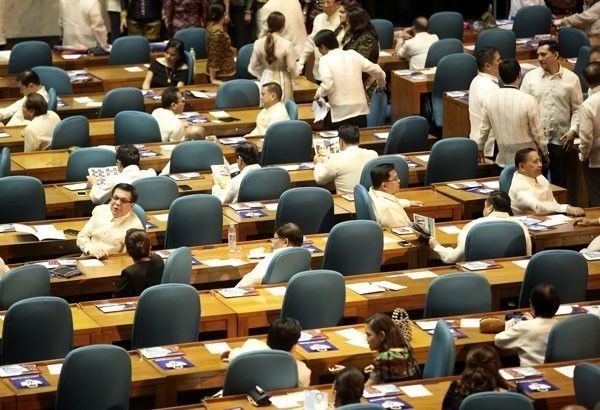 General Appropriations Act of 2019
LATEST UPDATE: November 20, 2018 - 5:02pm
LOCATION:
+ Follow Story
The House of Representatives has approved the proposed P3.7-trillion national budget for 2019, ONE News reports.
JUST IN | The House of Representatives vote 196-8 to approve the proposed P3.757-T national budget for 2019. (via News5 / @RoicesNaguit) pic.twitter.com/MwkHYB2881

— ONE News PH (@onenewsph) November 20, 2018
The approval comes more than a month since the chamber approved the budget bill on second reading, which was done after three weeks of debates on the floor.
That budget bill included the P52 billion in alleged pork barrel funds the House earlier realigned from appropriations of the Department of Public Works and Highways.
Majority Leader Rolando Andaya Jr. (Camarines Sur) presented the realignments as amendments coming from the committee on appropriations.
For changes to be proposed by individual members, the House created a "small committee" to receive them. The panel includes Andaya and Minority Leader Danilo Suarez (Quezon).
Budget bills emanate from the House of Representatives, although the Senate also needs to pass its own version. Failure to pass the budget bill before yearend will mean the government will run on a reenacted budget.