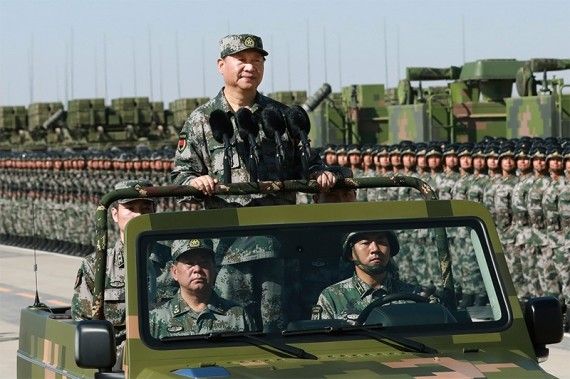 Major geopolitical developments in China
LATEST UPDATE: May 1, 2018 - 10:07am
+ Follow Story
May 1, 2018
Taiwan says it was "deeply upset" after the Dominican Republic, one of its few remaining official allies, established diplomatic relations with China and cut ties with the island.
In response to the switch, Taiwan's Foreign Minister Joseph Wu announces an immediate "termination of relations" with the Caribbean country, including the end of all assistance and the recall of officials. — AFP
April 20, 2018
China's Ministry of Public Security and the State Immigration Administration announces that starting May 1, 2018, citizens of 59 countries, including the Philippines, may enjoy a 30-day visa-free access to Hainan Island. The new policy is an attempt to support the island's reform and opening-up initiatives.
The 59 counties that may enjoy the visa-free access to Hainan include:
Russia, United Kingdom, France, Germany, Norway, Ukraine, Italy, Austria, Finland, Netherlands, Denmark, Switzerland, Sweden, Spain, Belgium, Czech Republic, Estonia, Greece, Hungary, Iceland, Latvia, Lithuania, Luxemburg, Malta, Poland, Portugal, Slovakia, Slovenia, Ireland, Cyprus, Bulgaria, Romania, Serbia, Croatia, Bosnia and Herzegovina, Montenegro, Macedonia, Albania, United States, Canada, Brazil, Mexico, Argentina, Chile, Australia, New Zealand, South Korea, Japan, Singapore, Malaysia, Thailand, Kazakhstan, Philippines, Indonesia, Brunei, Monaco, Belarus, UAE and Qatar.
Hainan's Sansha City administers three island groups in the disputed South China Sea. These are Xisha or Paracel Islands, Nansha or Spratly Islands and Zhongsha.
April 10, 2018
Chinese President Xi Jinping vows new steps to open China market amid a trade spat with the United States. Xi says this during his speech at the Boao Forum for Asia in Hainan.
Xi: Openness leads to progress while seclusion leads one behind. The world has become a global village with interests intertwined and our economy and social progress interconnected. | via @alexisbromero #Boao2018

— Philstar.com (@PhilstarNews) April 10, 2018
April 6, 2018
China's commerce ministry says Beijing is prepared to fight the U.S. "at any cost" as a trade dispute between the world's two largest economies escalated with President Donald Trump ordering the U.S. trade representative to consider slapping an additional $100 billion in tariffs on Chinese goods.
The ministry said in a statement Friday that if Washington persisted in what Beijing describes as protectionism, China would "dedicate itself to the end and at any cost and will definitely fight back firmly."
Trump's surprise directive Thursday came a day after Beijing announced plans to tax $50 billion in American products, including soybeans and small aircraft, in response to a U.S. move this week to slap tariffs on $50 billion in Chinese imports.
April 4, 2018
China's state news agency Xinhua reports that Beijing strongly condemned a US list of $50 billion in Chinese imports set to be hit by tariffs.
It adds that China warned it was ready to retaliate. The warning was issued by the commerce ministry as the countries engage in a simmering trade confrontation.
March 28, 2018
State-run Chinese media outfit Xinhua confirms the meeting between Chinese President Xi Jinping and North Korea's chief Kim Jong Un in Beijing.
The confirmation ends rumors that the North Korean leaders was secretly in the Chinese capital on Tuesday for a summit. Xinhua reports it was Xi, whose term was recently extended indefinely, who invited Kim for an unofficial visit from Sunday to Wednesday.
"During the visit, Xi held talks with Kim at the Great Hall of the People in Beijing. Xi and his wife Peng Liyuan held a welcoming banquet for Kim and his wife Ri Sol Ju and watched an art performance together," Xinhua reports.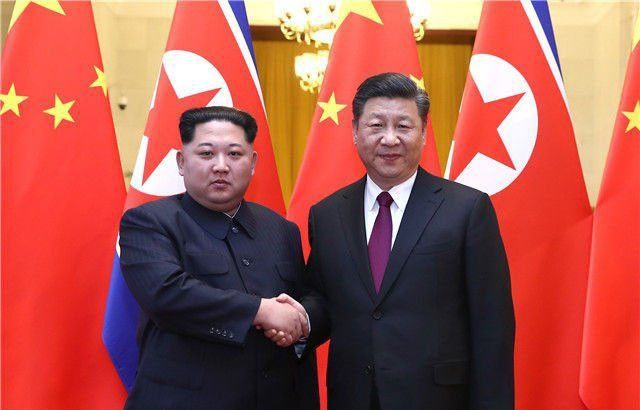 March 27, 2018
China has protested to the U.S. over its sending of a guided missile destroyer into waters near Chinese-claimed territory, saying it dispatched two vessels of its own to warn the ship off.
The USS Mustin "arbitrarily entered waters surrounding islands and reefs in the South China Sea," Defense Ministry spokesman Ren Guoqiang was quoted as saying on Friday by the official Xinhua News Agency.
The incident constitutes a "serious political and military provocation," Ren was quoted as saying. Such actions "harm military relations between the two countries, causing close encounters between the countries' air forces and navies, which could lead to misjudgment and even accidents," he said.
The Pentagon generally declines to comment on such freedom of navigation operations, known as "FONOPs," aimed at asserting the U.S. military's right to sail, fly and operate anywhere that is legal under international law.
The U.S. does not take a stance on sovereignty claims in the South China Sea, but has strongly criticized China's building of man-made islands equipped with airfields and other military infrastructure.
March 27, 2018
A report says the French navy declined to either confirm or deny that one of its surveillance frigates conducted a freedom of navigation operation while transiting the South China Sea.
The website Navy Recognition said Friday the Vendemiaire, home-ported in the French territory of New Caledonia, is on a two-month cruise in the area that has included a joint operation with the USS Murphy, an Arleigh Burke-class destroyer.
It said that included the establishment of a data link and secure communications and the deployment of a joint visit, board, search and seizure team often used in anti-piracy or anti-smuggling operations.
The French ship also make a visit to Brunei, where it conducted a joint search and rescue drill, helicopter operations and other maneuvers, the website said.
China regularly criticized U.S. FONOPs but has remained largely quiet about similar missions by ships and aircraft from other countries. — AP
March 23, 2018
Hong Kong and mainland Chinese stocks plunge at open Friday on growing fears of a global trade war after Trump imposed billions of dollars of tariffs on Chinese imports and Beijing drew up a list of retaliatory measures.
The Hang Seng Index plunges 3.67 percent, or 1,140.82 points, to 29,930.23, while the benchmark Shanghai Composite Index falls 2.78 percent, or 90.71 points, to 3,172.77 and the Shenzhen Composite Index, which tracks stocks on China's second exchange, drops 3.09 percent, or 57.22 points, to 1,792.38.
March 23, 2018
China has announced a list of US goods including pork and aluminum pipe it says may be hit by higher tariffs in response to President Donald Trump's higher import duties on steel and aluminum.
The Commerce Ministry on Friday calls on Washington to reach a negotiated settlement of the dispute "as soon as possible" but gave no deadline.
March 20, 2018
China has found a new route for its troops to South Doklam, bypassing India's blockade, India-based news website The Print reports.
The development is the latest after a tense standoff between militaries of India and China in June last year and despite both sides' agreement to pull back and resume status quo two months later.
China's aggressive position in Doklam seems to be a mirror of its activities in the South China Sea and its part the Philippines calls the West Philippine Sea. Beijing has built islands and established military outposts in waters within the Philippines' exclusive economic zone.
March 13, 2018
China President Xi Jinping, who may be president for life after an amendment to China's constitution, has created a powerful new anti-corruption agency, the Associated Press reports.
"The move is part of a sweeping government reorganization aiming to boost the authority of the ruling Communist Party headed by Xi, who has firmly established himself as China's most formidable leader since Mao Zedong, the founder of the communist state," AP reports.
The move is seen by critics as part of a potential return to one-man rule and the removal of limits on the powers of political leaders.
March 11, 2018
So it has happened. Chinese President Xi Jinping has been given by the parliament the power to remain in position for life, making him the most powerful political figure in China since Mao Zedong.
China's lawmakers pass constitutional changes that abolish term limits to let Xi rule indefinitely, the Associated Press reports.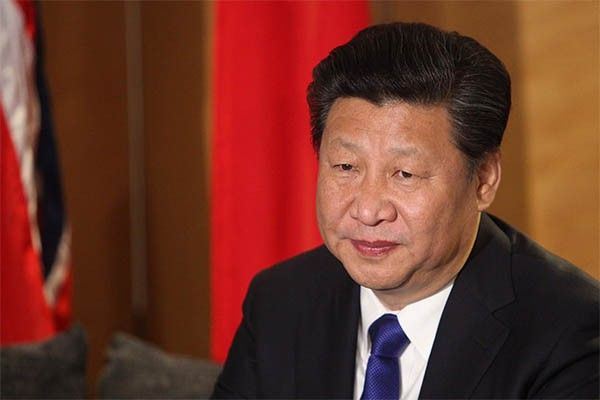 A report by Chinese state-run news agency Xinhua says China will raise its defense budget by 8.1% in 2018.