SB19, Ben&Ben, Zack Tabudlo team up for Watsons Playlist
September 28, 2023 | 3:45pm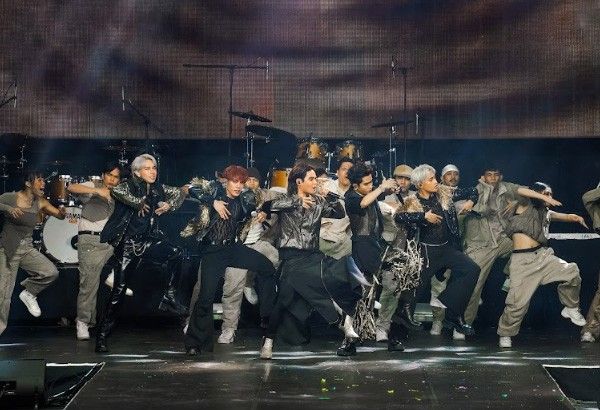 MANILA, Philippines — Watsons Philippines successfully held the Watsons Playlist concert last Sunday with performances from Original Pilipino Music (OPM) artists Zack Tabudlo, Ben&Ben and SB19 in Araneta Coliseum.
In an interview with Philstar.com, Watsons Health & Beauty brand manager Jared de Guzman said the Watsons Playlist aligns with the brand's goal, mission and vision.
"Our main purpose is to put a smile on our customer's faces and the good thing about music, everybody here loves listening to their own music. Sometimes when you're feeling stressed throughout the entire day, that burst of music gives you that energy - and that's the reason why na with music, it would be a good way for us to really put a smile on our customers' faces," Jared said.
"At the same time, it was also when we relaunched our Watsons Club Membership program and our promise to our members is that beyond the points they're getting, it's more on experiences. And what better way (than) to treat 10,000 of them to a concert?" he added.
Watsons Philippines' Sharon Presbitero explained why they chose Zack, Ben&Ben and SB19 to perform at the show.
"The featured artists are world-renowned Filipino performers. Very strong connection because Watsons is a local brand but we have world-class connection as well. Our products and our brand resonate well with our customers, same with these artists because they are recognized not only in the Philippines but also abroad," she said.
"These are the top three artists na gusto ng mga fans and these artists cater to different age groups and socio-economic classes, parang Watsons talaga," she added.
Ben&Ben's Miguel said they accepted the gig because they wanted to perform with Zack and SB19 at the same stage.
"We've always wanted to do shows with fellow artists na kasama sa lineup, and when we got the news na Watsons is bringing together this lineup of performers, sobrang na-excite kami sa opportunity because the sounds are so different from each other and that's always a great thing for us when an event is able to unite different sounds and audiences in one space. We're very grateful for this opportunity," he said.
"It's almost been a goal of mine to have everyone connect with the music when it comes to having fun in general. Everytime I go out on stage, I give my best and I give everything like the energy that I can give out to people so when I do that normally, it comes back with the fans - so if I get to make one fan smile or 10 or hundreds of them smile, it's an accomplishment for me," Zack added.
SB19's Stell said that the group was excited to perform again in front of the Filipinos after their tour abroad.
"Kakagaling lang din po namin sa tour, and we're very excited to perform sa harap ng maraming Filipino audience and excited kami because Watsons is one of the first ever na nag-perform ulit kami after our tour. Nakaka excite na makakasama namin si Ben&Ben and si Zack," Stell said.
"Add ko rin na lahat ng nanonood ay member ng Watsons - this is a good celebration na first time magsama-sama and first project and first concert ni Watsons and we're very happy na isa kami sa masuwerteng artists na mag perform sa first time concert ni Watsons," SB19's Josh added.
RELATED: WATCH: Sandara Park to collaborate with SB19; Sarah Geronimo wants to join