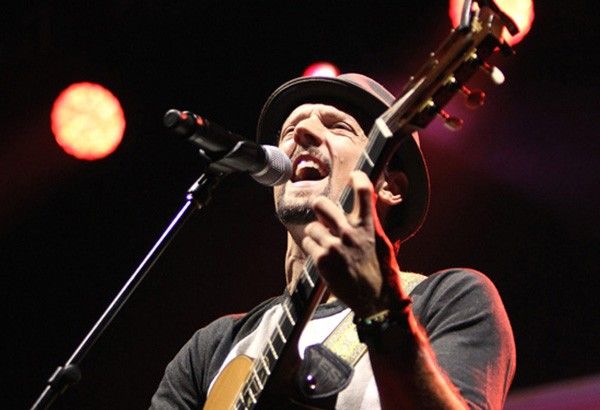 Jason Mraz collaborates with Pinoy artist Reneé Dominique
MANILA, Philippines — International artist Jason Mraz is set to release a single in collaboration with Filipina singer Reneé Dominique.
In a report by entertainment website Push, Jason said Renee will join him in his Manila concert next month and his Manila audience will have the first opportunity to hear the song live.
"She'll be joining me at the concert in Manila so we can perform our song together which is very exciting," Jason told Push.
Renee rose to fame due to her own rendition of Keane's "Somewhere Only We Know," which has now almost six million views on YouTube. She also has her own covers such as "Leaving On A Jetplane," Can't
Take My Eyes of You," and a mash-up, "What A Wonderful World and Can't Help Falling In Love," to name a few.
Jason described Renee's voice as "angelic" and "heavenly."
"She's an artist on the rise," Jason said, adding: "It didn't sound connected to any particular region on the planet."
Their collaboration will be released this summer in USA. Jason will be performing at the Mall of Asia Arena on May 8 as part of his ongoing world tour.