Female-led music fest The Alex Blake Charlie Sessions returns
February 20, 2023 | 12:00am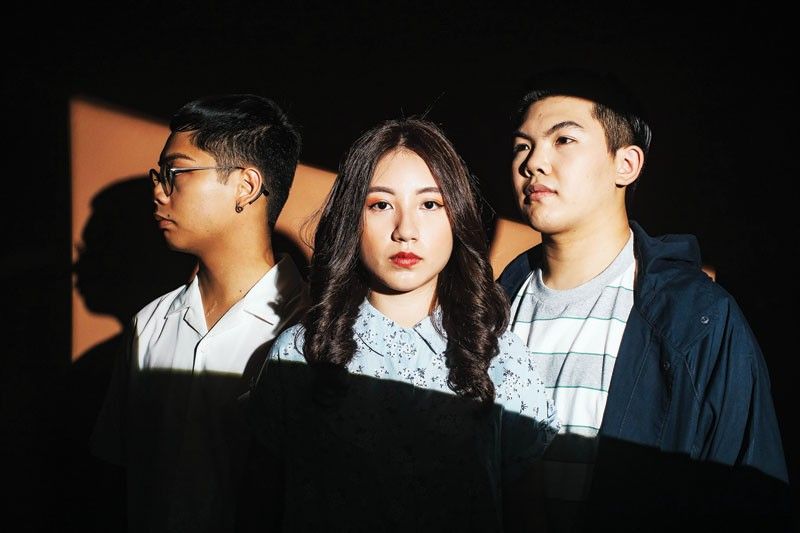 Filipino fans of art and music festivals have another reason to visit Singapore as it mounts the second edition of The Alex Blake Charlie Sessions, featuring international music acts, art exhibits, club party and film screenings from Feb. 21 to 25.
The arts and music event is a "cutting-edge, female-fronted festival," organized by 24OWLS which first mounted the show in 2019.
The five-day affair is composed of various program, such as, The Best Seats in the House, Sweet Somethings, EYES On…, The Nest Club Sessions and The Alex Blake Charlie music festival.
Attendees can watch four films, including two Irish movies, in The Best Seats in the House section. The film screenings are in partnership with The Projector and the schedule are as follows: Westwood: Punk, Icon, Activist (Feb. 21); Joyride (Feb. 22); Nothing Compares (Feb. 23); and Aftersun (Feb. 24).
As per media release, Westwood: Punk, Icon, Activist gives a fascinating portrait of Vivienne Westwood's life, taking viewers on her journey — from a childhood in post-war Derbyshire to the runways of Paris and Milan.
Joyride is about a sweet and charming odd couple farce. Oscar winner Olivia Colman plays a small-town lawyer, who is accidentally kidnapped by a 12-year-old Mully. It is directed by Emer Reynolds.
Nothing Compares is a moving and acclaimed documentary by Kathryn Ferguson, which redeems the Irish iconoclast Sinéad O'Connor and makes a compelling case for her genuine talent and vision.
Aftersun is Charlotte Wells' film about an idealistic father Calum (Oscar-nominated Paul Mescal) and young daughter Sophie (Frankie Corio) on vacation in Turkey. It is a heart-stirring meditation on the chasm between good intentions and tragedy, redemption and loss.
On the other hand, Sweet Somethings will showcase the food creations of Ukrainian pastry chef Dinara Kasko. Kasko is included in the "50 Next List of game-changers who are shaping the future face of gastronomy. She is making a name for her meticulously-designed confections which are a marriage of art and geometry."
EYES On… is the festival's art lane, highlighting the contemporary works by Singaporean artists: Quinatasya, who creates neuroanatomical structures, human figures in various mediums; and The Hydrogen Explorer, an architect-turned-interdisciplinary artist. They will join other artists, namely, Allison Low, Deborah Loh and Geraldine Lim.
There will also be an exhibition that will pay homage to the 20-year-career of Kelley Cheng, founder-creative director of The Press Room. Her creations have made its mark on the collective evolution of the nation's graphic design scene and cemented her status in the global design jury circuit.
The Nest Club Sessions will start at 9 p.m. on Friday with Singaporean female DJs, AYA, Ej Missy and Kylie Nicole, dominating the party.
The Alex Blake Charlie sessions will culminate with an exciting international music lineup on Saturday's concert, including, Soccer Mommy (USA), Luna Li (Canada), Deb Never (USA), Ichiko Aoba (Japan), Nusha (Romania), Didi Han (South Korea/France), rEMPiT gOdDe$$ (Malaysia), Coming Up Roses (Singapore), Nicolette (Singapore) and Kindergarchy (Indonesia).
Vietnamese-American R&B soulstress thuy (best-known for universe, which has over 30 million streams to date) and rising Filipino-American singer-songwriter and TikTok star Lyn Lapid (responsible for the viral hit Producer Man) complete the roster of performers at the Pasir Panjang Power Station, the venue of the event.
The ticket price is Singaporean $35 (roughly P1,400) per night which includes film screening ticket for Best Seats in the House; entry ticket to Sweet Somethings x Chio Books, EYES on… and entry ticket to The Nest Club Sessions (only on Feb. 24).
For the music fest on Saturday, ticket prices are Type B (About Time, Feb. 1 to 25) at Singaporean $105 and Type C (Door Sales, event day itself) at $125 or from P4,600 to P5,200.
24OWLS founder Marcia Tan said they hope to attract more attendees from Asia, including the Philippines, on the second edition. "Yes, we do appeal to Asia audience as a whole (to attend the festival.)"
For more details, visit https://24owls.sg/.