Rocco Nacino gets to tell the tale of Elias after playing Jose Rizal
November 28, 2022 | 12:00am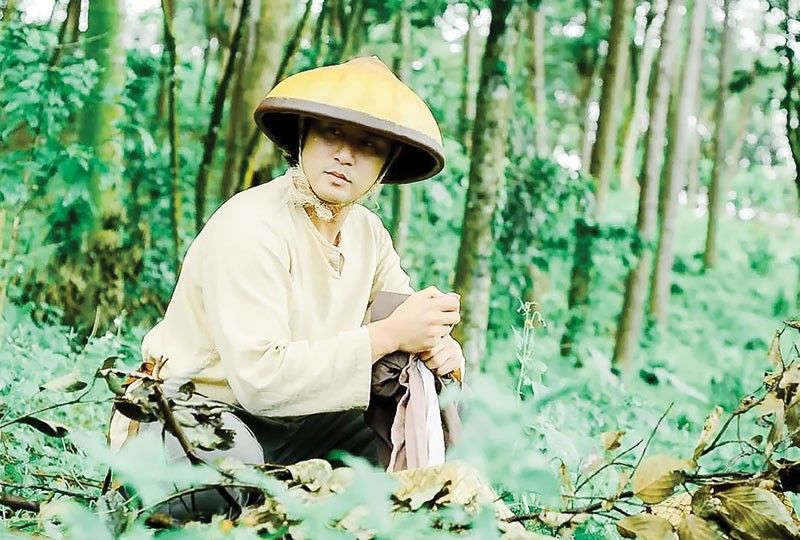 His work in the historical, documentary drama Pluma: Rizal, ang dakilang manunulat gave Rocco Nacino the privilege to get to know more about Jose Rizal, the prolific writer. More than a decade after, he has the opportunity to be acquainted with the novelist's character Elias in the GMA 7's historical portal fantasy series, Maria Clara at Ibarra. The latter's narrative is based on the national hero's novels, Noli Me Tangere (Touch Me Not), in which Elias is an ally of Crisostomo Ibarra, and El Filibusterismo (The Reign of Greed).
Rocco, hands-down, is fortunate to have essayed the real- and reel-life personas, symbolisms of national identity and independence.
"It was a very nice concept that GMA had," said the Kapuso actor in a virtual interview with The STAR. "Nakakatuwa we're starting to dwell back in our history, for this generation to learn more about anong meron sa history natin and how we can actually be better as a country." The characters in Noli, as the usual class lecture tells, are reflective of the life and times of Rizal, whose intention for writing his first novel was to show the colony's status quo or the then present plight, as one historian said. Rocco's Elias is a representation of the native and indigenous people, who are having a social-political awakening.
"When the character of Elias was offered to me, I was very interested," shared he. "Actually, (through it), I appreciated my being moreno, na appreciate (ko) yung pagkakaroon ng features ng pang-Filipino. Dun talaga pumapasok yung mga roles na di ko akalain (With it, I got roles I never thought I would have played). I did Jose Rizal before, I did a character for Ibong Adarna (Prinsipe Sigasig in the modern film version of the epic titled Ibong Adarna: A Pinoy Adventure) and now, Elias of Noli Me Tangere. It was very humbling, siyempre kinilig ako (and of course, I got thrilled) that they wanted me to be part of this project, especially when direk Zig (Dulay) was explaining that apparently Elias is the Andres Bonifacio of Noli Me Tangere."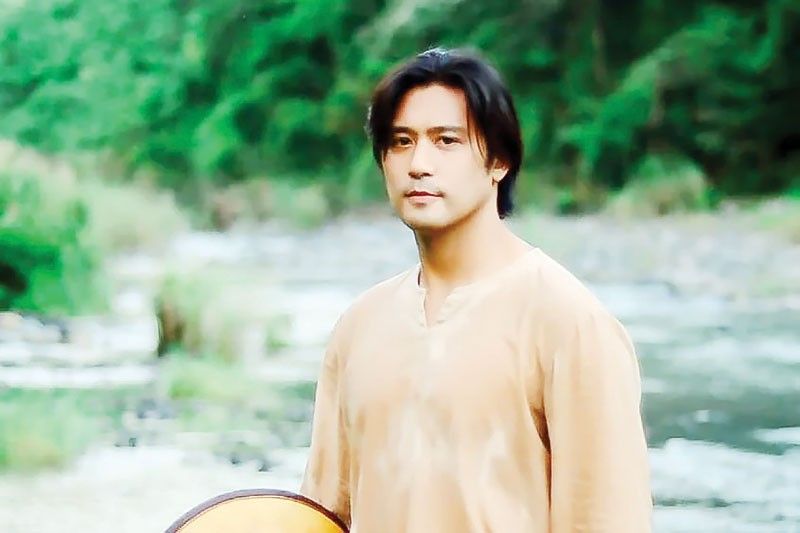 All of that factored in his decision to give his yes to Maria Clara at Ibarra after starring in the drama series To Have & To Hold and the political romantic-comedy First Lady.
"It was very easy for me to accept the role, especially knowing that when it comes to these things that you know will give lessons to the now generation, to today's young people, you'll be part of a tool that, you know, will actually reach out to the younger audiences," said Rocco. "Maganda na maka-throwback sila kumbaga."
As for his creative process in preparing for the role, the actor had this to say: "The easy part was, the story is already there, the complete story. You know the flow (of events) that the character went through and there are also materials (available) on the character and story. So, it was easy to research." Rocco added that he also looked for different portrayals of Elias and reflected on what look people behind the show wanted for the character. This required him to read between and beyond the lines.
"Basically, it was more of reading about what Elias went through," said Rocco. "Kung naaalaala natin na dati siyang ilustrado (if we can recall that he used to be an enlightened and educated one) and I dug deep into (his) hatred towards the prayles (the Spanish friars) and tapped the being maka-bayani (patriotic in me)."
To access that, Rocco revisited his memories of becoming a navy reservist, which also brought him back to the time when he was playing a soldier (technical sergeant) character in the local adaptation of the Korean TV series, Descendants of the Sun. He remembered thinking of a way to help the community, and that could be in the form of "kawang-gawa (act of service) like (doing) good works, talking to people, boosting the morale of soldiers, frontliners and civilians," said he. "Every time Elias has a line about inuuna ang bayan (putting the country and people's needs before yours), those are the first things that I tap into like why I became a navy reservist. (As an actor,) you have to make do with what you have."
Lucky for him, Rocco can connect his becoming a navy reservist to Elias' being patriotic, which has helped him in his portrayal. Knowing that viewers have already a preconceived notion and personal interpretation about the character is a challenge for the actor to deal with.
"That was one of the things that kinda got me nervous when people are saying, 'Elias, Elias, ganito siya eh (This is how he is),'" said Rocco, who had discussions with the director on Elias' way of speaking and conduct with people, especially the friars. "When it came to that, what I did was, hindi muna ako masyadong nag-social media (I didn't do social media for a while)… I gave in to what the director wanted and what I wanted and how he envisioned Elias and all other characters." Rocco added that there's freedom in approaching his role "and that's the kind of collaboration that actors and directors always love doing."
At home, Rocco and his wife Melissa Gohing would take turns in taking care of their first born, named Ezren. The couple are aware that the first three months would be challenging because their son's feeding, sleeping and waking up routines are changing.
"It's been very hard but fulfilling, I'm really enjoying it," said he, whose taping schedule is every other day. "(I enjoy) giving the needs of the baby… It's more fun because I get a smile (from the baby) and (it) makes everything worth it, yung kada pagod and puyat nights. Now, we have a bundle of joy."
What also keeps him busy are his businesses like the boxing gym, but his top priority is acting.
"When it comes to TV and film, the roles are never ending, that's why I always try to stay open. I try to absorb everything like a sponge as to all the opportunities that come my way," said Rocco, who will be seen in another TV project and a Brillante Mendoza film soon, on future characters and projects he would like to do. "I try to make the most out of it."
(Watch Rocco in Maria Clara at Ibarra weeknights after 24 Oras.