DJ Steve Aoki wants to return to Philippines, praises Pinoy fans
October 2, 2022 | 12:00am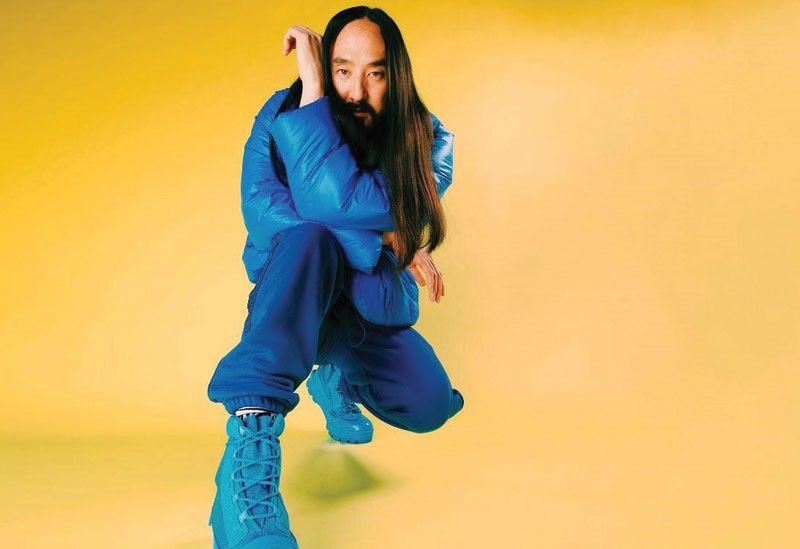 MANILA, Philippines — It is amazing how an artist can combine the art, music, fashion and gaming worlds into one. American-Japanese DJ Steve Aoki does that.
"I love connecting all these worlds because at the end of the day, music, art collectibles, fashion, all these things, they are all connected to our heart. (This is) what drives us, what makes us feel, makes us do things (and) what makes us connect with others. At the end of the day, all (this) is about connecting with other people," he offered in a virtual roundtable interview with select press recently.
Part of his just-released CD music album HiROQUEST, composed of 26 tracks (yes, 26!), is a set of limited edition MetaZoo Games playing cards for card collectors. Steve also co-founded MetaZoo Games that was launched a year ago.
"HiROQUEST Genesis is a world. We introduced 64 different characters in the world and they are part of the five factions. We made a trading card game set, specifically and only for the die-hard fans," he explained.
Interestingly, all single card packs in 30,000 CDs were sold in five hours upon the release of the album in June, he shared.
HiROQUEST was born during the lockdown and heavily influenced by rock and alternative music but the "global sound of Steve is still present." As he described, "You have Latin, you have hip-hop, you have EDM (electronic dance music) and country. But alternative rock sound is a big force of the music sound of HiROQUEST."
Steve is a two-time Grammy-nominated artist and producer and has collaborated with various artists such as Taking Back Sunday, Kane Brown, Mod Sun, PnB Rock, Georgia Ku, Bryce Vine, Santa Fe Klan, Lil Xan and Goody Grace.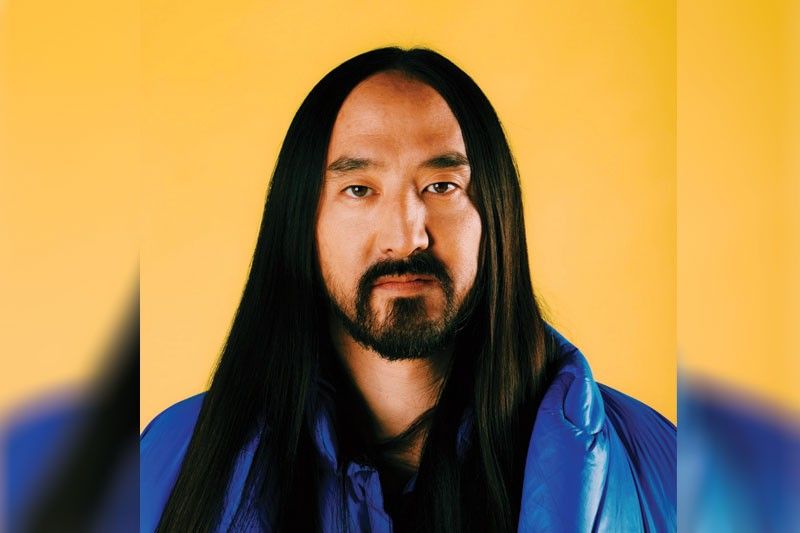 He holds the Guinness World Record title of the "Most Traveled Musician in a Single Calendar Year," doing 200 plus shows a year. He has performed in music festivals around the world, including, Coachella, Ultra Music Festival, Lollapalooza, Fuji Rock Festival, Tomorrowland and Electric Daisy Carnival.
Some of the entrepreneur-musician's latest collaborations are with Mexican artist Santa Fe Klan and rapper Snow The Product for Ultimate via Steve's Dim Mak En Fuego and rock band Taking Back Sunday for Just Us Two.
He flew to North Carolina to record the track with Taking Back Sunday. He told The STAR, "It was a delight to work with a band. They made me feel like a member of a band… It just took me back to when I was a kid being in a band again like jamming, writing music, (and) with live instruments, you know. I've been producing on my laptop and my computer, mini-keyboard, everything in a box. (But) here (in Just Us Two we) are making a guitar (chords), bass, drums being recorded right there. We finished the whole song, front to back in one session. We had really a clearly a fluid, very easygoing, very natural collaborative process. It was incredible."
An NFT (non-fungible token) visionary himself, Steve launched his own A0K1VERSE, an "NFT membership community, powered by the Passport, that welcomes his fans to both virtual and real-world experiences."
He believes that NFT will play an important role in the future of the music business. He told this paper, "(It is) one of the futures of building communities, one of the futures of connecting with artists and creators to fans and communities and supporters."
"We really at the start… I look at Web3 and NFTs the same way that social media was climbing into the scene during the Myspace days or when the Internet was bursting in the scene before Y2K," he elaborated. "It's like this is a new frontier and the people that are making things happen in this case are not these large tech companies but they are actually, you know, just inspired individuals and conglomerates and groups. And people are coming together (and are envisioning) what this looks like."
According to Steve, "the whole concept of crypto and NFT is decentralization." He furthered, "So it's about kicking that power back and doing things for the community that serves the idea. And the idea to serve that community, it's about ownership as the other thing really important to discuss is what Web3 is all about. It's about two main things — ownership and the community. Those two things work together."
Nevertheless, he is "excited for the future to come because music is my playground. All things in music not just being a creative force in music but being in art, being a record label head, a biggest fan (and) a biggest supporter. You know, there are so many different areas in the music space that NFT and Web3 will serve. I'm excited for all of it."
Steve has been to the Philippines a bunch of times — in Manila, Cebu and Boracay and even played at the Embassy Superclub. One memory that stood out for him in all the times that he was in the country is the one with the fans. "I love the fans out there. I've been coming out there since 2007. I even missed my opportunity to be in Tropic Thunder to play in the Philippines," he shared. "I just have like a great fan base there. A great community that's always supported me. I won't forget that."
"I'm dying to come back to the Philippines. I love Manila. It's such fun memories and (the) people there (are) just so friendly. So nice, so polite. You don't forget that the hospitality of the culture of the people are just very kind, compassionate people. I'll never forget that. I think (if) you ask any artist, like, they better say that the fans are the most important. That's how I feel. I love my Filipino fans," he enthused.