LOOK: A glance at the Eigenmann family tree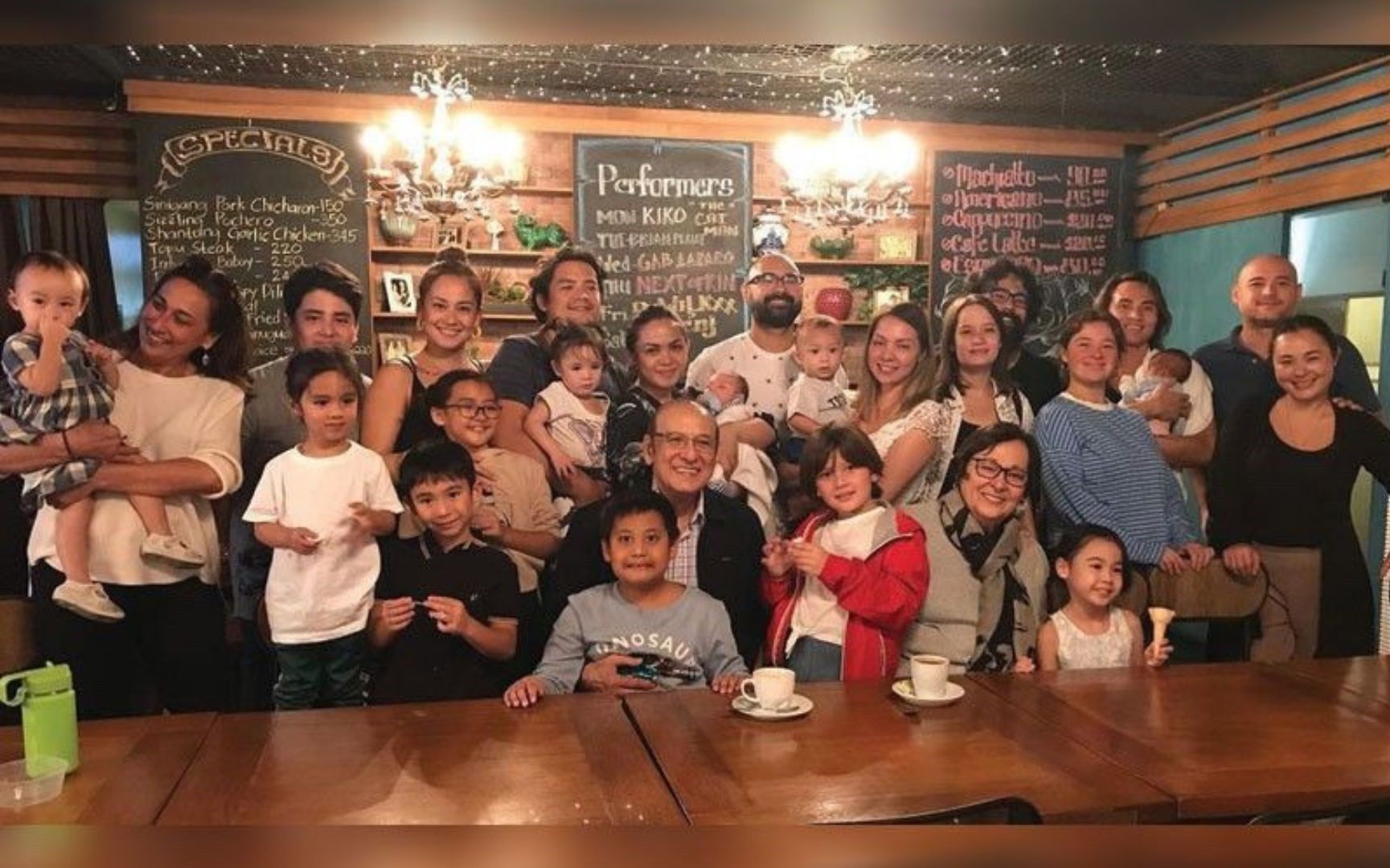 MANILA, Philippines — The passing of actress Cherie Gil brought about tributes and testimonials from her fellow colleagues in the industry and from fans of her decades-long career. Cherie's demise also inspired eulogies from her family, the Eigenmanns.
Her birth name was Evangeline Rose Gil Eigenmann, and she was a big part of the prominent showbiz family.
Heading the Eigenmann clan are Eddie Mesa and Rosemarie Gil, both actors who bore three children — Cherie, her late brother Raphael John, who was known by his screen name Mark Gil, and their last surviving sibling, Michael Edward, who goes by Michael de Mesa.
Cherie, Mark, and Michael all became successful actors in their own right and started families of their own. Some of their children have chosen to pursue careers in the entertainment industry, thus expanding the Eigenmann legacy.
From actress-influencer Andi Eigenmann to actor-model Sid Lucero, here is a look at the full Eigenmann family tree: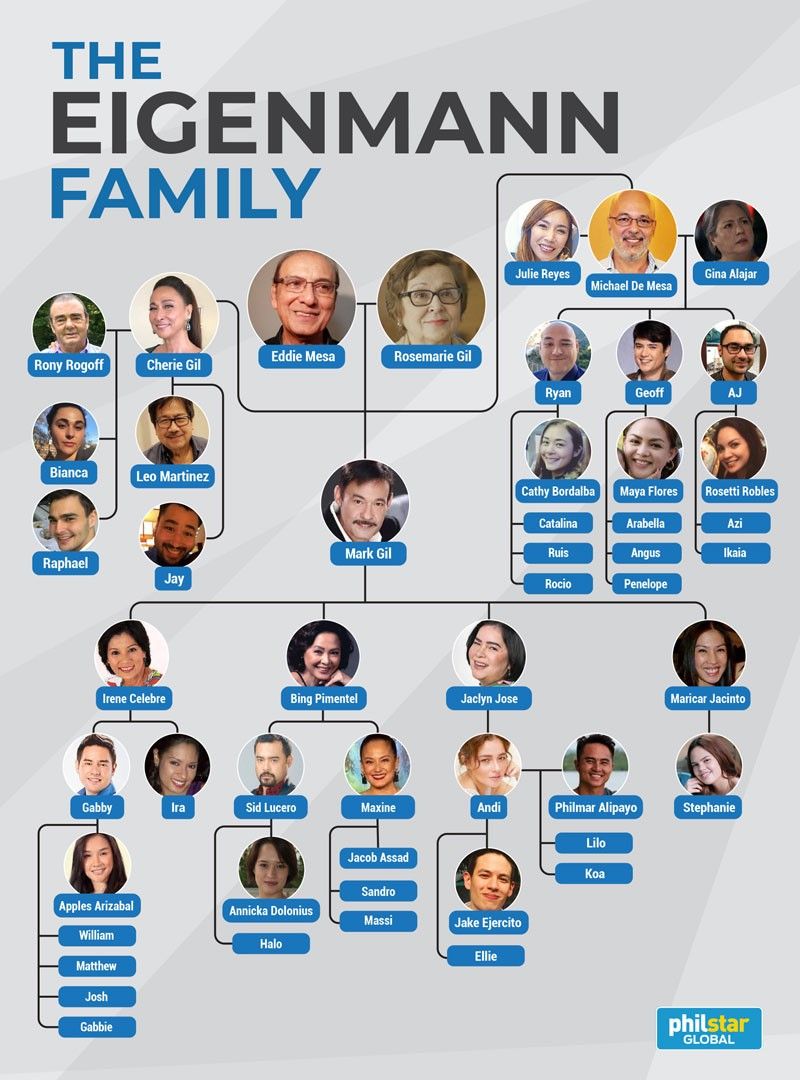 RELATED: Family: Cherie Gil fought bravely with grace and strength