Start the new year right the Marie Kondo way
January 10, 2022 | 12:00am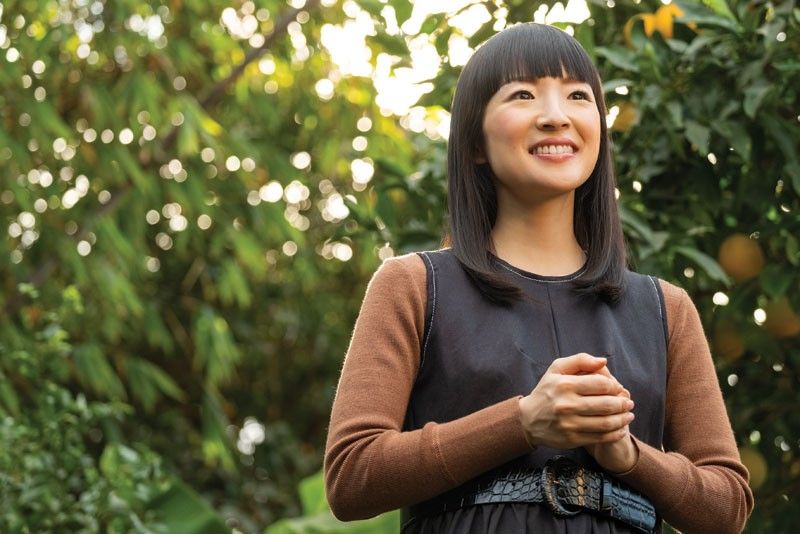 The past few days saw a surge in COVID cases. Health experts are saying that the omicron variant is here and spreading like wildfire. Also contributing to the rise in the number of cases is the cold weather. I personally know of at least eight households whose members have been infected with the virus and are now isolating in their homes and monitoring their condition.
The good news is that all the cases are all mild, thanks to the fact that they have been vaccinated. Their doctors have prescribed gargling with a saline solution three times a day, and paracetamol for anyone with a fever. They've also been advised to load up on Vitamin C, to sunbathe to get Vitamin D, and to drink lots of water and fluids and to get plenty of sleep and rest.
The surge also prompted me to restock my first aid kit in the event someone in my household gets infected. Unfortunately, the drugstores I visited have all run out of paracetamol. Don't panic, though. The largest pharmaceutical company has issued a statement and apologized for the temporary shortage due to the extraordinary demand. It assures the public that they will accelerate replenishment.
Over the weekend, I was able to do some holiday cleaning as well. I've taken down the Christmas tree and made sure that our ornaments are in their original acetate boxes. Those without boxes are placed individually in ziplock bags so that their glitters and/or beads don't fall off. Christmas lights have been rolled up and placed in ziplock bags as well, while the Christmas tree has been stored in its box. All other décor has also been placed back in storage.
While I was at it, I went through my pantry and checked for expired food items. Fortunately, there were just a few canned goods that were expired, and I immediately got rid of them. I also checked the refrigerator to see if everything was still edible. During the holiday season, the ref became a repository for all the food we received. During my inspection, I was pleasantly surprised to see some leftovers that I had forgotten about. Most notable among the found treasures are the atsara and chili sauce made in the kitchens of friends.
After the living room and kitchen, the next stop was the closet in my room. This is where all the Christmas gifts I received were placed. I also got rid of underwear that has either lost its elasticity, is now out of shape, or is just plain undesirable. I also arranged my clothes according to color and placed the ones that I have not worn in over five years in a box earmarked for donations. I also re-organized my shoe cabinet and was surprised to see that I had six pairs of shoes whose soles were falling off and in need of re-soling. I guess that happens to footwear that hasn't been used in 22 months.
Lastly, I fixed my bag, which admittedly weighs a ton. I only change my bags once a year to make it "sulit." My pouches are color-coded so it's easy for me to find my things. I have my make-up kit, which contains my lipstick, pressed powder, blotting paper, my first-aid kit, a mini sewing kit, travel toothbrush, dental floss and toothpaste, alcohol, cologne, mouth and throat spray, tissue and where I keep my rosary and prayer book as well. Another pouch (fuschia) contains my two cellphones, a third pouch (yellow) is for my sunglasses, the fourth (opaque) is for my eyeglasses and the penguin pouch holds my charger and earphones. The last one is for my pens, scissors, some coins, receipts and extra masks. My wallet contains my credit and ATM cards and cash. A work colleague has jokingly labeled my bag as the "bring me" bag since I seem to have everything in it.
Start 2022 right and declutter your rooms and cabinets the Marie Kondo way, getting rid of things that no longer "spark joy." Better yet, take those items that are still usable (like clothes) and donate them to those who need them more.