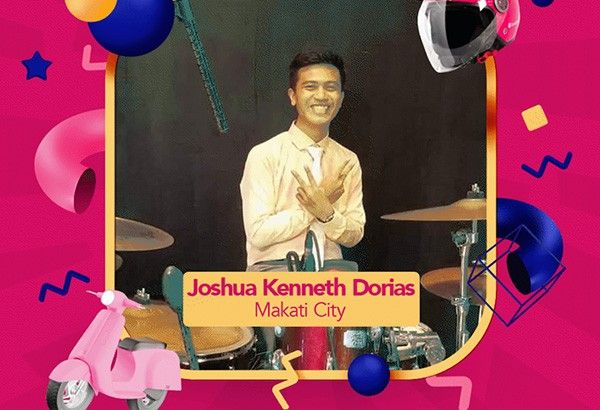 To give tribute to their delivery riders, who have become part of many people's pandemic life, Foodpanda is honoring their most cheerful and can-do riders in its rider search "Bida Ka-Panda 2021."
Photo release
Search on for delivery riders with 'cool' talent, personality
MANILA, Philippines — Riders have become a big part of Filipinos' lives during this pandemic. Without them, many essentials would have not reached many households, especially in this continuing lockdown.
To give tribute to them, Foodpanda is honoring their most cheerful and can-do riders in its rider search "Bida Ka-Panda 2021."
The competition accepts riders with talent and "cool" personalities in the online event that highlights their stories and contributions to the community.
The Top 12 semi-finalists will be competing in online challenges posted on the delivery service app's Facebook group, Tap Tap Hooray. The rider with the highest score per region will be announced as the ultimate Bida Ka-panda rider during the company's 7th birthday online event on July 3.
"Our riders are our valuable touchpoints with our customers, and they are the reason why we are where we are today. Through our competition, we would like to put the spotlight on their special skills and stories, and as we show our appreciation for their contributions in a fun and engaging way," Foodpanda Philippines managing director Daniel Marogy said.
For the entire June, the company has a "Bday Blowout" offering that gives customers the chance to win prizes such as Vespas, Iphone Pro Max, Apple watches and P1000 food vouchers.
Each order worth P299 and up from food delivery, pick-up, shops and Pandamart can enter the raffle as long as you use the voucher code 7BDAYBLOWOUT. Winners will be announced on July 3.
For its anniversary, the company also partners with KFC to provide free meals to riders and donates P7 for each 7BDAYBLOWOUT entry to the Philippine Red Cross.
"We want to thank all our customers, our partner establishments, and our riders for another successful year. As the 7th birthday is traditionally a very important occasion for Filipinos, we are making sure that our anniversary event is a memorable celebration with treats for everyone," said Marogy.