Zack Tabudlo and James TW are a match made on TikTok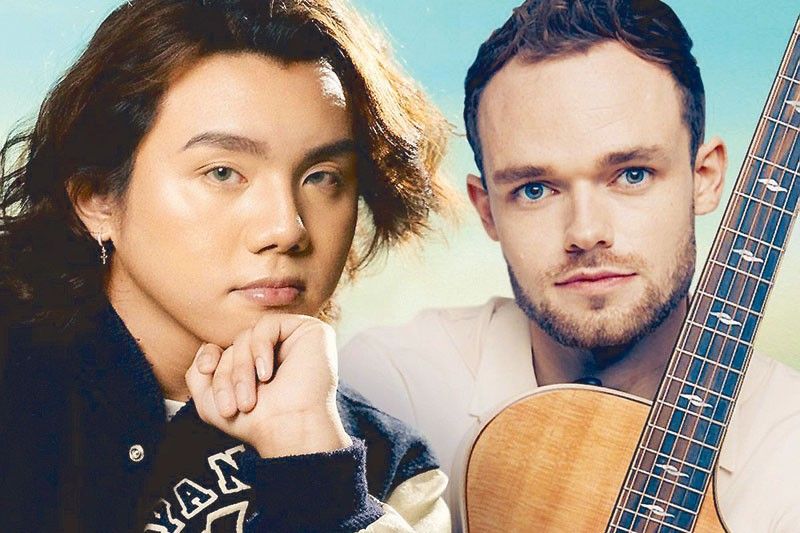 Our very own Zack Tabudlo has followed through on his goal to enter the international music stage with a new take on his hit song Binibini.
The young music maker made waves online that his music even reached the English singer-songwriter James TW.
Thanks to the many fans of the love song and with a little help from the Internet, James crossed paths with the Filipino up-and-comer.
In a virtual press conference with the Southeast Asian media, the two singers — now close friends — revealed that their duo was a match made on TikTok, a video-sharing platform.
It all started when James discovered Zack's song on the platform. Without even knowing what the Tagalog song meant, he was drawn enough to it to make a cover of the song on TikTok.
Zack, who was just as surprised as James' Pinoy fans, was shocked to hear the man behind the song When You Love Someone pronounce the Tagalog words without a hitch.
"I think James is Filipino because how do you pronounce all the lyrics? It's so smooth," Zack joked.
When James finally understood what the heartwarming song truly meant, he shared that he just knew him and Zack could come up with something just as soulful.
"I thought it was impressive how you could play jazzy sounding chords and do it in such a modern and pop way and I've always been trying to figure out how to that and Zack had just done it so effortlessly so that was the reason why I covered it in the first place," James shared.
Binibini was written when Zack was at the peak of experiencing his first love. For him, the song emanated a "nothing's gonna stop us" vibe.
"I'll show my love to you no matter what the consequences are and I'll be there for you no matter the problems," he explained the message at the heart of the song.
If not for TikTok, we wouldn't have been blessed with Binibini (Last Day on Earth), a collab song between the two artists.
If not for the Internet, Zack and James wouldn't have built a friendship and blessed us with Binibini (Last Day on Earth), their international take on the song which was released on June 11.
"Everything just fell into place," Zack said, referring to how he and James were connected by the social media platform.
James, on the other hand, gushed that their duo was meant to be: "I love Zack's voice and I thought our voices worked well together and it was a match made in heaven really."
The two even said they would collaborate again for another song if they had the opportunity to.
Zack's definitely got something up his sleeve as he teased that there's something cooking for Binibini once again.