Click at first sight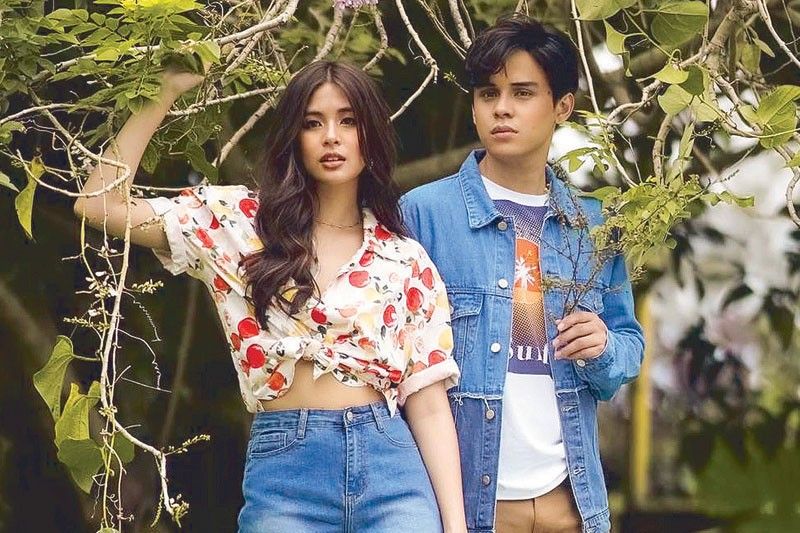 Love sometimes happens at first sight and more than that happened between Gabbi Garcia and Khalil Ramos who used to belong to rival networks, she with Kapuso and he with Kapamilya. Now they are both Kapuso. They have risen above the now-dwindling (hopefully, no doubt influenced by pandemic) network war and fallen in love, true to the "Make love, not war" line shouted by Baby Boomers in the so-called Age of Aquarius when war was raging in Vietnam.
"We just really clicked," asserted Gabbi. "The network difference never really became a problem for the both of us. Our relationship's foundation goes beyond our work as actors."
Khalil seconded, "We met at a party through common friends. We were introduced to each other by a very close friend of ours. We never really felt the network rivalry get in the way of our relationship. In fact, it was better that way. We built the foundation of our relationship completely outside work. The roots of our relationship aren't influenced at all by our careers."
They are food lovers and their gustatory senses certainly helped cement their four-year relationship.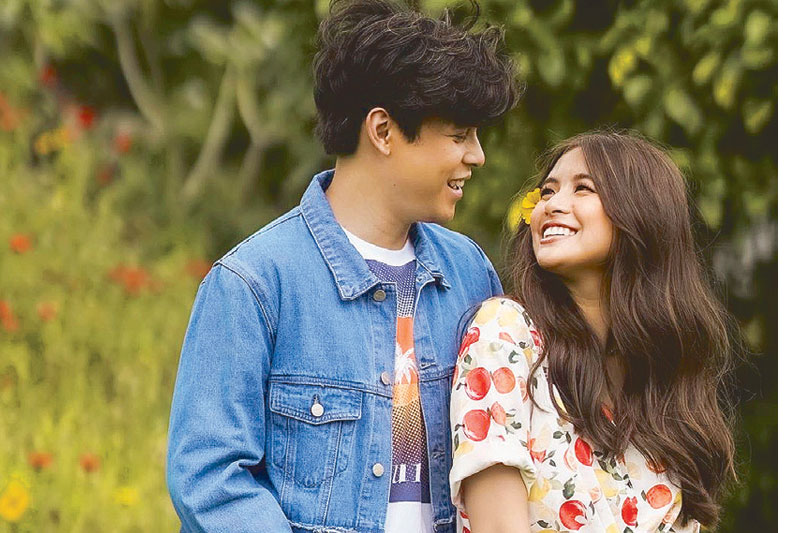 Gabbi: "Food really plays a big part in our relationship. We love exploring different cuisines and we even vlog about it. We also both love music and traveling."
Khalil: "We absolutely love food. Food fuels our relationship and our tummies. Hahahaha!!! Movies, too! We love coffee as well. We love traveling, too. We have so many things in common."
And what's the good thing about being Khalil's girlfriend/Gabbi's boyfriend?
Gabbi: "I love how Khalil values me as an individual. He lets me do the things that I want to do, career-wise or in personal life. He is also my best friend; we could talk about anything without any judgments. He also exerts so much effort in getting to know my family."
Khalil: "The great thing about being Gabbi's boyfriend is that I always have a partner who consistently cares for me, looks out for me, helps me get through challenges in life, laughs with me and does all sorts of crazy things with me. She's the best."
To find out how they match, Conversations asked the sweethearts to play the "If I Were" game. (Watch for them in the series Love You Stranger soon on GTV.)
If you were an animal, what would you be and why?
Gabbi: "I'd be a bird so I could explore and travel."
Khalil: "I would be an eagle. Who doesn't wanna fly, right?"
If you were a city, what would you be and why?
Gabbi: "New York City. I love the energy of that city. Vibrant and filled with dreams."
Khalil: "I would be New York! I've always admired the organized chaos there. It's chaotic yet harmonious."
If you were a movie, what would you be and why?
Gabbi: "A Walk to Remember. I love how timeless it is."
Khalil: "I would be Fight Club. Why? Well, the first rule of Fight Club is: You do not talk about Fight Club."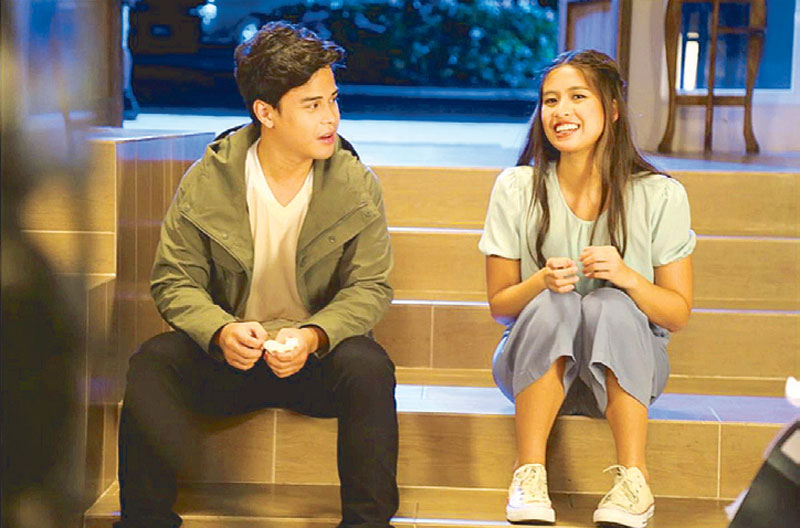 If you were perfume, what would you be and why?
Gabbi: "Avon Sweet Honesty. Love its sweet and classic scent!"
Khalil: "I would be an everyday cologne. Fresh and easy-going!"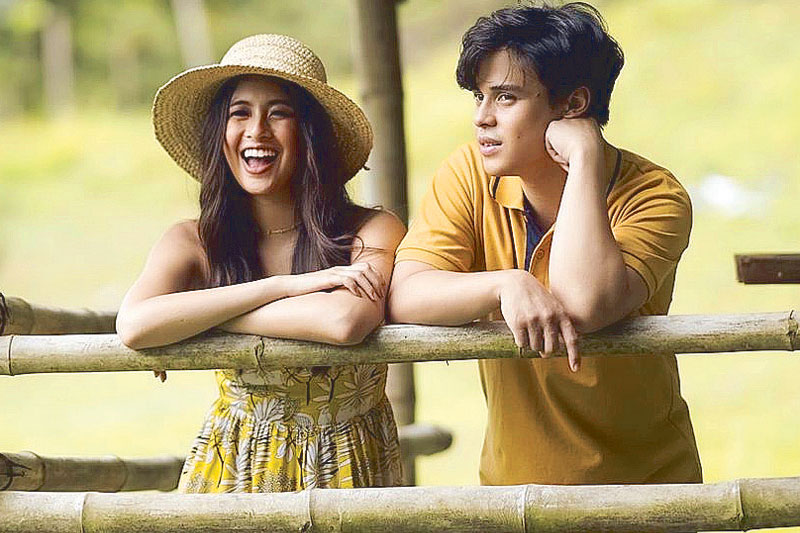 If you were a song, what would you be and why?
Gabbi: "I Love You Always Forever by Donna Lewis. It's my go-to song. Love how it brightens my day every time I hear it."
Khalil: "I would be Champagne Supernova by Oasis. My all-time fave song. If you listen closely to the lyrics, it makes no sense at all but the words are so beautifully interpreted that it gives you a feeling of enlightenment. When life sometimes makes no sense at all, all it takes is for you to play a different tune."
If you were a superhero/heroine, who would you be and why?
Gabbi: "Probably Black Widow. Tough on the outside, but has a soft heart."
Khalil: "I would be Nightcrawler from the X-Men. So I could travel for free, teleporting around the world with ease."
(To Gabbi) If you were Khalil, how would you woo Gabbi and win her heart?
Gabbi: "Engage with her through listening and talking. I'd talk to her more about life. She loves getting to know people on a much deeper level. She likes to know your own story. She also loves people who can really sit down and listen. Also, food is a big key to Gabbi's heart."
(To Khalil) If you were Gabbi, would you give Khalil a hard time before saying yes?
Khalil: "Nope! We complement each other so well that we were so connected from our first date. I'm not much of a believer in giving someone a hard time because of tradition."
More on Gabbi and Khalil:
Love You Stranger (LYS) is their first GTV series starrer but not their first time to work together. In 2019, they appeared in the music video for the Ben&Ben song Pagtingin and starred in the movie LSS (Last Song Syndrome).
Written by GMA Public Affairs producer Anj Atienza with writer-director Irene Villamor, LYS is a romance-mystery that started lock-in shooting last February, coming soon on GTV. Enough said about the series (sorry, folks, no spoilers!).
Here are refreshers about them:
Khalil Joseph Nepomuceno (who turned 26 last Jan. 22) was trained in singing at the age of five by his father, Lito Ramos, an entrepreneur, counting as his (Khalil's) influences the likes of the Beatles, Michael Jackson, John Lennon, David Cool, Queen and Journey. He took formal lessons under Jay Glorioso of the UP Diliman College of Music and at the Juilliard School of Performing Arts.
In 2011, he finished second in the ABS-CBN reality talent search Pilipinas Got Talent and became a member of Star Magic. Then he did supporting roles in such Star Cinema movies as She's Dating a Gangster, Kid Kulafu, A Second Chance, Honor Thy Father and Everything About Her; Riding in Tandem and Kasunduan for another company; and bagged his first starring role in the indie film 2 Cool 2 Be 4gotten.
After Princess and I (with Kathryn Bernardo, Daniel Padilla and Enrique Gil), Khalil did more Kapamilya series including A Love to Last and La Luna Sangre. He signed up with the Kapuso Network in October last year.
Gabriela Louise Ortega Lopez (turning 23 on Dec. 2) has starred in several Kapuso series including My Destiny, Let The Love Begin, Encantadia, Pamilya Roces, Beautiful Justice and Sherlock Jr. in which she co-starred with Ruru Madrid (they were launched as a loveteam but it fizzled out before it took off).
From the time Gabbi and Khalil first met at a party (Julia Barretto's debut in 2015), they matched perfectly, forming a handsome pair.
Keep posted on GTV for Love You Stranger.
(E-mail reactions at rickylophilstar@gmail.com. For more updates, photos and videos, visit www.philstar.com/funfare or follow me on Instagram @therealrickylo.)