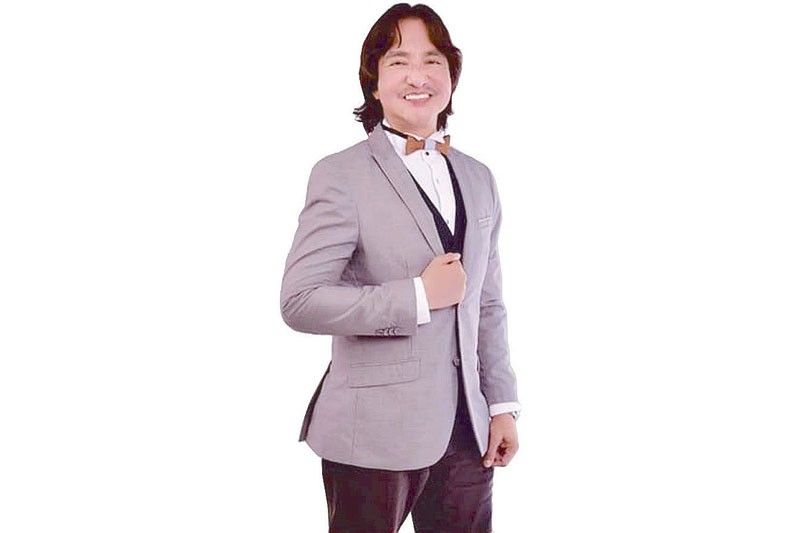 Lucky streak for Gari Escobar
MANILA, Philippines — Singer-composer-recording artist and businessman Gari Escobar (photo) is feeling more and more of an achiever these days. And his current state of euphoria is caused by his nomination as Best Pop Artist of the Year in the 2020 Aliw Awards, slated on Dec. 8 at the Fiesta Pavilion of the historic Manila Hotel no less.
Adding more to Escobar's elation is an offer for him to do a movie. "Kaya napakasaya ko po pero at the same time I feel so nervous," he said. "Imagine po, may Aliw Awards nomination, tapos may movie offer pa ako. But I haven't decided yet whether to accept the movie offer or not."
What also excited Escobar of late was his successful first digital/online concert held recently at the Vehnee Saturno Music Training Center (VSMTC). He was the solo performer in the concert shown via FB Live in his official artist page.
In his online concert, he sang 10 songs, seven of them his own compositions.
The songs are Sayaw sa Ulan, Baguio, Habang Nandito Pa, Magal, Dito sa Piling Ko, Chinita Girl, Ayoko Na Sa'Yo, Masisisi Mo Ba?, Tama Na and Lumaban Ka. Tama is Gari's latest single which has been played on 102.7 Star FM Manila.
If Gari is admired by fans, supporters and friends, it's because during the onset of the pandemic, he found ways to use his time productively. This, in addition to his online business (he is one of the top performers of 4LIFE Philippines, for which he has been awarded Hall of Famer by the Direct Selling Association of the Philippines).
During the lockdown, Gari had enough time to engage in his passion for music, singing and playing the guitar every day. In June, he even held a live show on his FB page where he sang some classics like Killing Me Softly, Seasons in the Sun, some ballads, two of his own songs and some fast numbers.