Hayop Ka! creators hope film will inspire more Pinoy-made animation
October 30, 2020 | 12:00am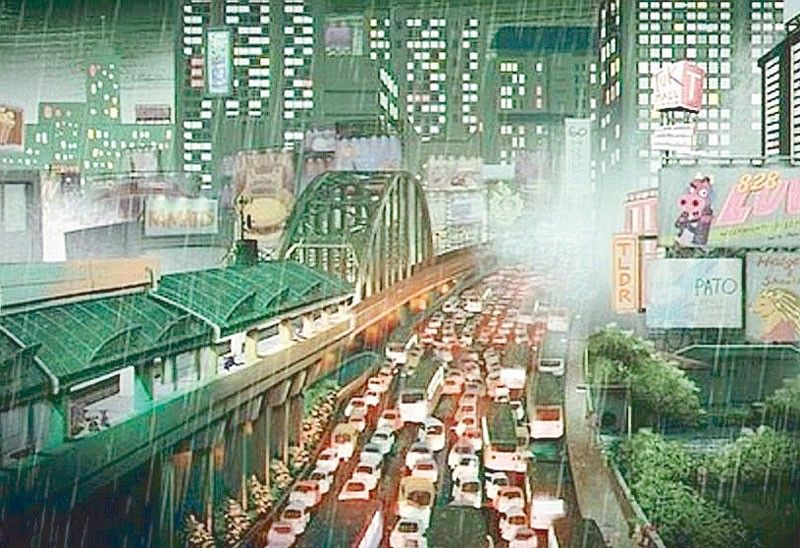 MANILA, Philippines — Hayop Ka! The Nimfa Dimaano Story is the first-ever animated Netflix film from the Philippines, a feat that was three years in the making.
Available across Asia in Taglish and English as You Animal!, this adult animation comedy is a look at societal expectations, personal aspirations and the classic teleserye love triangle. Animated and produced by Rocketsheep Studio and Spring Films, Hayop Ka! The Nimfa Dimaano Story is directed by Avid Liongoren and written by Manny Angeles and Paulle Olivenza.
Here's the synopsis of the movie: "Nimfa Dimaano (Angelica Panganiban), the pretty pussycat is a perfume sales kitty at a department store. Her boyfriend, Roger (Robin Padilla), the macho mongrel is a janitor. Nimfa meets Iñigo Villanueva (Sam Milby) the bourgeoisie business dog and their chemistry ignites. Will Nimfa and Roger's love for DVDs and cheap street food keep them together or will Iñigo's high society charms tear them apart?" (The film has a star-studded voice cast but that deserves another story.)
Creators said that it started out as an endeavor on silliness drawing inspiration from radio talk shows where DJs advise or lecture listeners on their love issues.
Work began on Hayop Ka! as Avid's previous film, Saving Sally, the rom-com live-action and animation hybrid, was making its rounds in the film festival circuit. They recalled that the initial goal was to apply for a local festival grant and the project ended up as a semifinalist. In a room full of film scholars and academics, "tinanong kami bigla what is your statement and what is your advocacy? Manny and I just looked at each other and said, 'Ah gusto lang po namin magpatawa.' Long story short di kami natanggap sa grant na yun," Avid laughed now in recollection.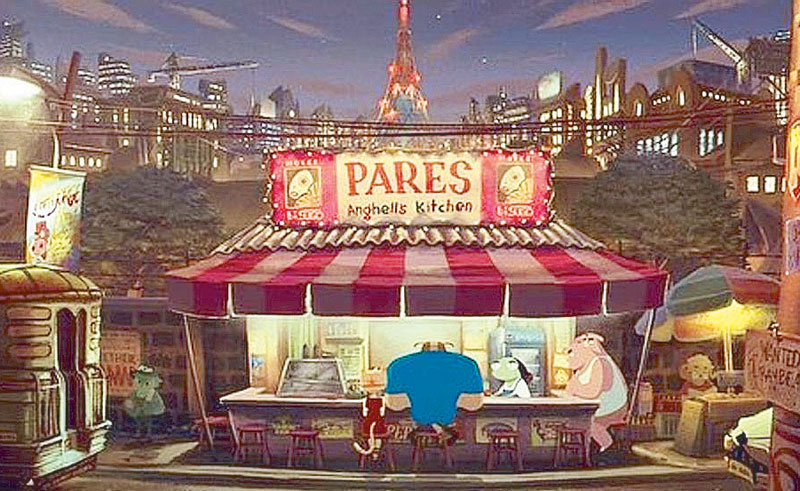 But they kept that feedback in mind as they went on to subject the project to several revisions. They knew they were already on the right track after joining a film lab organized by the Film Development Council of the Philippines where the project's earliest cut was exposed to foreign film professionals, who got its themes and tropes.
Hayop Ka! touches on certain deep and provocative themes, but Avid admitted that "ayaw namin magpaka-talino," at the same time they wanted to make sure that the film didn't run "on silliness alone."
"It's still bordering on the offensive because it's an adult material but the redemption and non-redemption of the characters are there na at peace ang mga intellectuals, so far yung mga nakapanood.
"It has an opening disclaimer that the film is not for kids. Well, kabulastugan siya with a ginintuang aral sa dulo. Busilak naman ang puso ng pelikula."
However, that was just the other side of the making of the project. The animation part was altogether an exhaustive process. They said that for three years, it was a 9 to 5 job for all the artists and spelled constant workshop with five animators working on it at any given time.
Lead animator Jether Amar talked about the inspiration for the overall aesthetic of the film. "We envisioned what the Philippines would look like if anthromorphic animals yung nakatira dun like buildings, furniture, and even electrical posts had animal themes… The goal was really to capture the grittiness of Metro Manila at the same time mixed with animal themes."
Jether explained that Hayop Ka! had a grainy texture to add to the grittiness of the film that features Metro Manila landmarks for more Pinoy-ness.
Avid shared, "We have a large animation industry that does work for foreign projects. At the same time, as with everything with our culture, hirap tayo to export ourselves....What we're trying to do (at Rocketsheep Studio) lang and what we need the help of other studios to do is keep creating these things so that hopefully we find and create a Filipino style when it comes to cartoons because everyone wants to be either Disney or animé.
"I'm not saying we're there, we're still on the way, we're still trying to formulate something Pinoy, but it starts with using your environment, i-drawing mo ang Quezon City, Manggahan, EDSA… parang kaunti lang interesado na i-rep ang sariling atin when it comes to drawn (projects)... Gusto lang namin na masanay tayo i-drawing ang paligid natin."
For his part, Manny Angeles said that they're just happy that this Philippine-made animated project found a platform on Netflix, especially in this pandemic time when theaters remain closed.
"Super happy to get there since it took us three years (to finish it). It's also a big deal that kasama Spring Films dito because as we were developing the backend, the animation, the creative process was continuous, always improving the edit, resequencing throughout the process with direk Joyce to improve the film. In short, nakakaiyak!"
"We just hoped for this to come out theatrically sa Pilipinas and when we were going through some Film Labs with Avid, the advice really was this would click with the homegrown audience. It's a bonus that it's on Netflix and it's going to be shown not just to Filipinos but audiences across Asia."
As for Avid, he has a more personal dream for Hayop Ka, which is to encourage other animation studios to do more films. He said, "In the 100 years of Philippine cinema, we only have less than 10 animated films and we have a lot of talent locally. That's my wish for it. That it encourages more local productions so that there's more work for the Pinoy animators."
The film is now streaming on Netflix.