Celebrating Bruno Mars
October 21, 2020 | 12:00am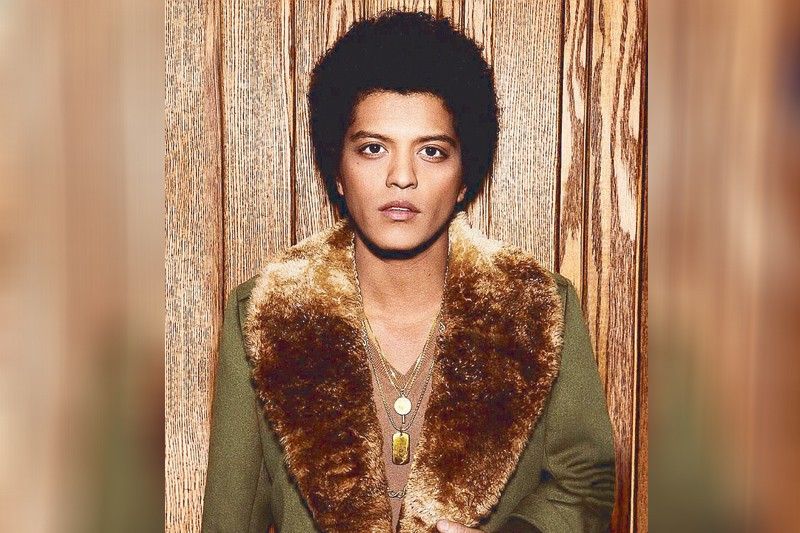 Admittedly we did have a surfeit of him these past 10 years. But excess can be such a wonderful thing when it concerns somebody like Bruno Mars. In a world where talent abounds, he stands out as a singer, songwriter, arranger, multi-instrumentalist, music producer and dancer.
As a musician, he does pop, rock, hip-hop, funk, R&B, doo wop and more. He is also seen as that soulful, sexy, funny, adorable bridge between Michael Jackson and The Weeknd. He is a WOW in every way and best of all, he is part Filipino. Not just part Filipino. He is half-Filipino and that means a great deal to us.
Bruno was born Peter Gene Hernandez in Waikiki, Hawaii to Peter Hernandez, a Puerto Rican from New York and the beautiful dancer Bernadette San Pedro Bayot. His mother was born in Cebu but her family moved to Hawaii when she was a young girl. That was where she grew up, became a singer and dancer, and later got married. That was where Bruno was born. He was very close to her and was heart-broken when she died of a brain aneurysm in 2013.
Bruno has often mentioned in interviews what a huge influence his mother was in his life, most especially in his music. That means she was greatly responsible for nurturing her son's talents. Now I do not know how that extends to Bruno as a Filipino. Like does he eat kare-kare with bagoong? Does he like adobo? How much Tagalog or Bisaya does he know? But no matter, he has already proven that he has the fabled musical gene of the Cebuanos. So whatever the remarkable Bruno is, part of all that is Filipino.
How proud Pinoys are of Bruno and his accomplishments came to fore anew with the recent commemoration of the 10th anniversary of the release of his Doo Wop & Hooligans. It was an album that became the start of a hit studded career. Bruno first made his mark with the three times Platinum seller Nothin' On You with B.o.B. from the album B.o.B Presents the Adventures of BobbyRay in 2009. Doo Wop & Hooligans followed a year later and he hit the big time.
The album produced a bountiful harvest of Platinum sellers. Just the Way You Are, 12 times Platinum; The Lazy Song, seven times; Marry You, four times; Count on Me, three times; Talking to the Moon, two times; Runaway Baby, one time; and one Diamond Record in Grenade. That means that the track now has a whopping 10 million copies sold. As a whole Doo Wop & Hooligans has already sold 15.5 million copies globally and had been streamed nearly early million times.
Pinoys loved Bruno with a passion from the onset. They strutted to his beat and proclaimed with pride to all who would listen, "Pilipino nanay niya." She was indeed. Why, Bruno Mars even looks Pinoy and that swagger he has on stage is so characteristic of local males.
More hits followed over the years from a no-miss line-up of albums, Unorthodox Jukebox and 24K Magic. That's What I Like, Billionaire, Gorilla, When I Was Your Man, Locked Out of Heaven, Versace on the Floor, Uptown Funk with Mark Ronson, Finesse with Cardi B, Blow with Ed Sheeran and Chris Stapleton and others. All of which showed artistry, sensitivity and a contagious sense of fun.
Bruno has been very consistent with his releases. All excellent stuff over the years. But there will always be a soft spot for Doo Wop & Hooligans. Not only because it has proven itself timeless but because it came with the surprise of discovery. Happy anniversary.