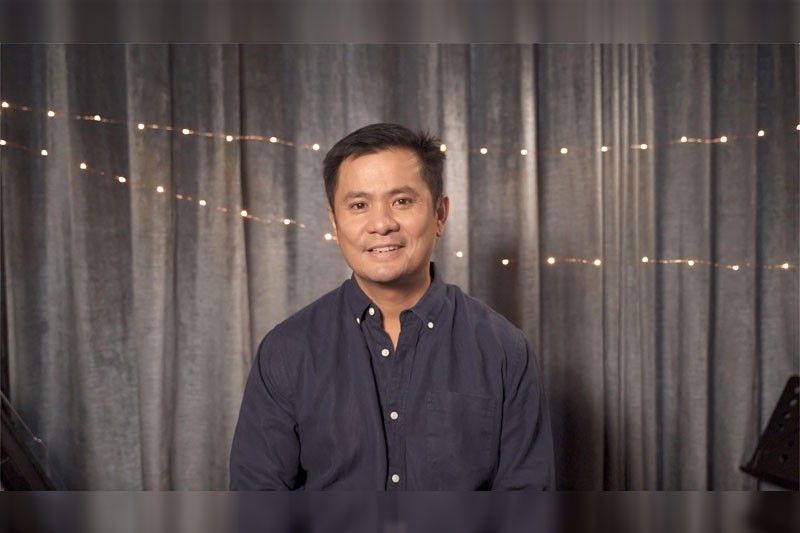 The virtual concert is also an effort to address health and nutrition, access to education and child protection as issues faced by the World Vision beneficiaries.
Christian, Ogie lend voice to World Vision children
Jerry Donato
(The Philippine Star) - August 9, 2020 - 12:00am
Christian Bautista and Ogie Alcasid have topbilled their solo shows and collaborated with fellow artists in group concerts. However, they also find time to sing for a good, timely cause. Thus, their voice always remains relevant.
"It has to be," answered Christian when The STAR asked, in a virtual media call, if his advocacy involvement like in World Vision, in some extent, is part of his identity as an artist. "For you to become an ambassador of any organization, and if you're endorsing a brand, you somehow have to be fitted," added he, who thinks that despite one's shortcomings, one aspires to be a better version of oneself. "We do our best to have good identities... we still have to stand up and still encourage (people), still promote goodness."
Ogie couldn't help but agree with Christian and they somehow considered their celebrity status a means to further charity works that have lasting effect.
"It is a privilege for us to be part of this group," said Ogie of being an ambassador of World Vision. "If you're gonna study how World Vision began, and what it is doing all over the world, you'll be so impressed with the organization, especially with what it is doing in the Philippines, and it doesn't stop, the work doesn't stop."
The two Original Pilipino Music (OPM) artists will not falter in continuing the culture of helping others, especially the vulnerable children.
So, Christian and Ogie have made themselves available for One Voice for Children, a virtual concert, on Aug. 29 at 7 p.m. Also joining them to perform are Quest and the Perkins Twins. Fellow ambassadors and advocates Enzo Pineda, Jasmine Curtis-Smith, Tippy Dos Santos, Matteo Guidicelli, Kim Atienza, Christine Babao, JJ Dolor, Gretchen Ho, Marc Nelson, Miriam Quiambao, Bianca Umali, Janina Vela and Gelli Victor will also grace the event. Paolo Valenciano directs the fundraising concert. Everyone can go to the World Vision's official Facebook page in experiencing a musical treat for a cause.
The virtual concert is an effort to address health and nutrition, access to education and child protection as issues faced by the World Vision beneficiaries. It is anchored on the idea of ensuring that the "most vulnerable children are safe, healthy and educated," especially in times of crisis, as a call to action.
"So, as we help World Vision for this project, they (people behind the organization) help us as well, keeping us in check as well," shared Christian.
"I think it's really part of giving back and, you know, helping because we've been helped," said Ogie of a celebrity's inclination in representing, let's say, a non-government organization and its advocacy. "We want to serve in whatever capacity... There's a part of us (that) wants to serve and World Vision is that avenue that we are privileged to be part of."
Were they more productive in the past four months of lockdown due to COVID-19 as compared to the pre-pandemic times when everyone's movement was not restricted?
"Songwriting-wise, yes, mas naging productive, creating content, yes (I've been more productive in terms of songwriting and creating content)," replied Christian. "The best part which has happened in relation to what we're doing is, especially during (the months of) April and May, there have been a lot of fundraisings and concerts na nagpakita ng lahat ng artists — new, young, old, legends — lahat, na talagang tulong-tulong, nagkakaisa… pero talagang sige labanan natin ito as one, as a country, as one voice."
"I think productivity in a different sense, kasi if I'm going to look back at my schedule prior to the lockdown… my goodness, it was crazy," recalled Ogie. "I was just flying from one country to another in a matter of weeks and months, it was just crazy, you know, yes, I was productive going out of the country, and singing and doing concerts," But during the lockdown, Ogie said, "I was more productive internally for myself and the production was, yes, songwriting."
Christian sang We Are Here (his latest ditty with Indonesian singer Delon) during the virtual press launch, while Ogie did Panginoon Ikaw Lang. All was delighted to get a musical sample that reminded one to feel grateful and inspired one to feel hopeful. It was just a sneak peek into the kind of entertainment that One Voice for Children promises to present.
(For details, visit www.worldvision.org.ph.)