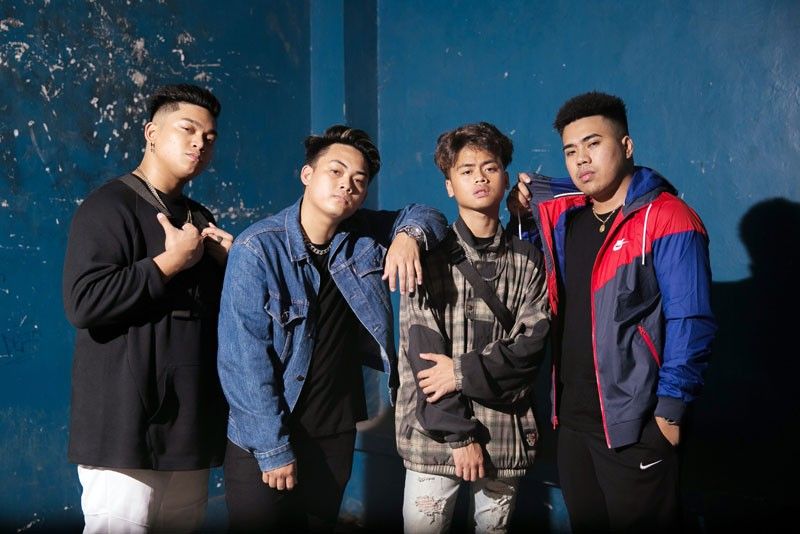 The hip-hop group's ballad is competently produced with wellexpressed sentiments and a sweet melody.
A ballad of Pagsuko from ALLMO$T
I have nothing against hip-hop. What I do not like about it is that while the rap can rise to the level of great poetry, the music is mostly all about the beat and not the melody. Melody is the most basic ingredient in music. That is why I was glad to discover solid songwriting skills in the hip-hop group ALLMO$T.
The latest by ALLMO$T is the broken-hearted ballad Pagsuko. It is competently produced with well-expressed sentiments and a sweet melody. Of course, it has the beat, after all ALLMO$T does hip-hop. But the total effect is a relaxing tune that might one day join the standards. The guys of ALLMO$T are not your usual hip-hop artists.
After over a year in the business, there are already a few things by which ALLMO$T can expect to be remembered in the future. One is that this foursome was put together by social media. So those of you who are active users of the medium, here is proof that relationships can begin and prosper out there on the web.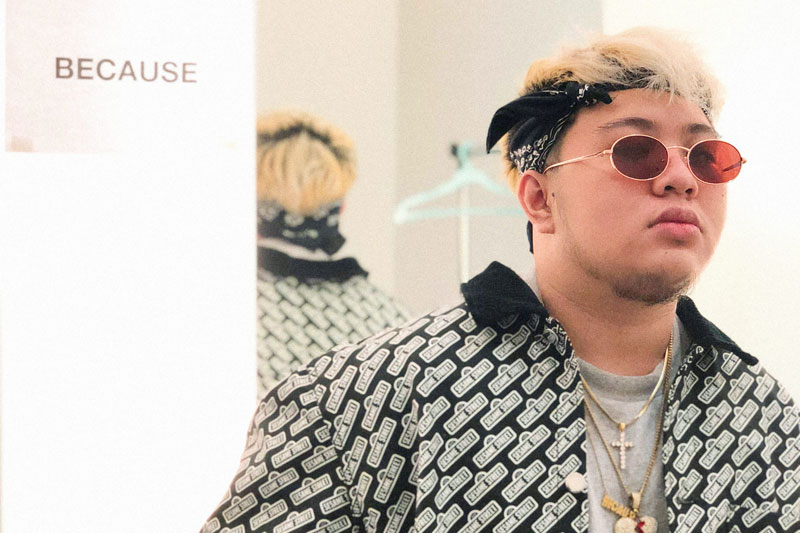 Crakky Timog and Russell de la Fuente were schoolmates in Olongapo who like to write songs and rap. Jom Casem likes to do the same in Canada, where he lives and he also sings. Then, there is Chien Alcazar who also writes and sings in Italy. They met on Facebook, exchanged materials and with help from producer EPEE, came up with a massive hit titled Dalaga.
That is the other thing by which ALLMO$T will always be remembered. Dalaga spawned this Dalagang Filipina Challenge, which everybody got into. I do not recall who started it. Could have been Vice Ganda in Showtime. But whoever he was got the whole nation doing the downcast eyes, pursed lips and a bit of a pirouette that are supposedly mannerisms of a Filipina.
The good thing about ALLMO$T is that these boys did not allow the success of Dalaga to keep them from creating more tunes. Neither did the distance, although they, of course, now see one another more often than when they were starting. They followed up Dalaga with One Night, One Way, Exchange Gift, Dulo. They collaborated with Because, NAIA, LA Goons and Peso Mercado, Miracle Nights and Yuri, Carousel. All very well done.
Last week, they dropped Pagsuko. Like most of their works, it has a lilting groove. But it is actually more of a song with a lovely melody and poetic lyrics, and just the right sort of pained vocals. Here is proof that Dalaga was no fluke. These guys have the talent and it is now all there in Pagsuko. It will not be surprising to see ALLMO$T compose more songs and then maybe join the ranks of the best Filipino songwriters.
Pagsuko is the first single out of the new full-length studio album by ALLMO$T. Given how Pagsuko turned out, this is definitely one of the year's most exciting releases. Titled This is Us, this set will surely yield not only more hits for the group but maybe also more beautiful tunes from among Gap, Lagi Kang Kasama, Rebound, Galaw, Magkasundo, Dito Ka Na Lang, Space, Mananatili, Missed Call, Tampo and Ikaw.
Hip-hop is the music genre of this time and ALLMO$T is doing very well with that. But there is nothing like good songwriting to have staying power in the music industry. It is nice to know that the boys of ALLMO$T have what it takes.
Speaking of hip-hop and solid songwriting, another artist showing much promise in this regard is 18-year-old Because (photo). The kid with the unique name made his mark with a combination of trap and rap that he calls chill hip-hop. What was remarkable was that his deep baritone rapped about love, heartbreak and sex as though he knew what he was talking about. Very precocious really.
But it worked. Because had big sellers like Marlboro Black, Gilid, Sandali, Hard to Get, Love You Down, Halili and others. His latest is Silent Mode. The writing is even more confident in this one and again he plays around with love and sex. Check it out, I am sure that you, too, will admire his clever way with words. Rapper Because is a poet to be admired.