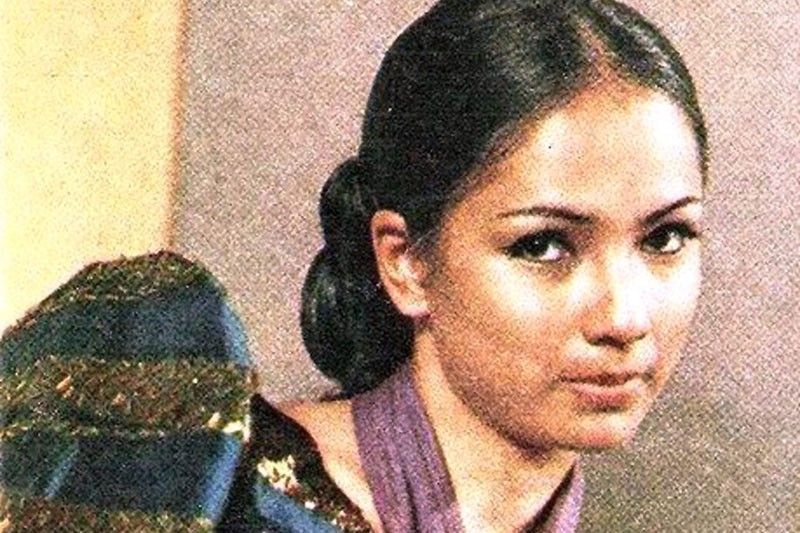 Aurora during her pre-Miss International modeling days... a standout in the 1970 Miss International swimsuit competition... in the offi cial 1970 Miss International photo...and with runners-up Misses New Zealand (fourth), Australia (second), Argentina (fi rst) and Japan (third).
CONVERSATIONS
-
Ricky Lo
(The Philippine Star) - May 17, 2020 - 12:00am
Fifty years ago to date (yesterday, May 16, to be exact), Aurora Pijuan brought home a Miss International crown from Japan, the first Bb. Pilipinas to do so, after Gemma Cruz in 1965 sponsored by Boys Town (to which she donated her cash prize). Four other Binibinis duplicated Aurora's win: Melanie Marquez in 1979, Precious Lara Quigaman in 2005, Bea Rose Santiago in 2013 and Kylie Versoza in 2016.
In July last year when Gloria Diaz celebrated her 50th anniversary as the country's first Miss Universe, Conversations paid her a tribute with a nostalgic story. Three more Filipinas have bagged the same honor: Margie Moran in 1973, Pia Wurtzbach in 2015 and Catriona Gray in 2018.
This throwback story traces Aurora's beauty-ful journey from the Big Dome to the international arena in Japan. Funfare's "beauty expert" Gerry Diaz, a BDO executive, member of Aces & Queens and Aurora's close friend, recalled, "When Aurora competed in the 1970 Bb. Pilipinas pageant, she was considered by many as the top bet. Traditionally, the top would win Bb. Pilipinas-Universe and compete in the Miss Universe pageant. However, the honor went to Simonette de los Reyes. Speculation had it that Aurora was not given that crown because a back-to-back win by a country was unlikely (at that time) since the previous Miss Universe winner (1969) was a Filipina (Gloria Diaz).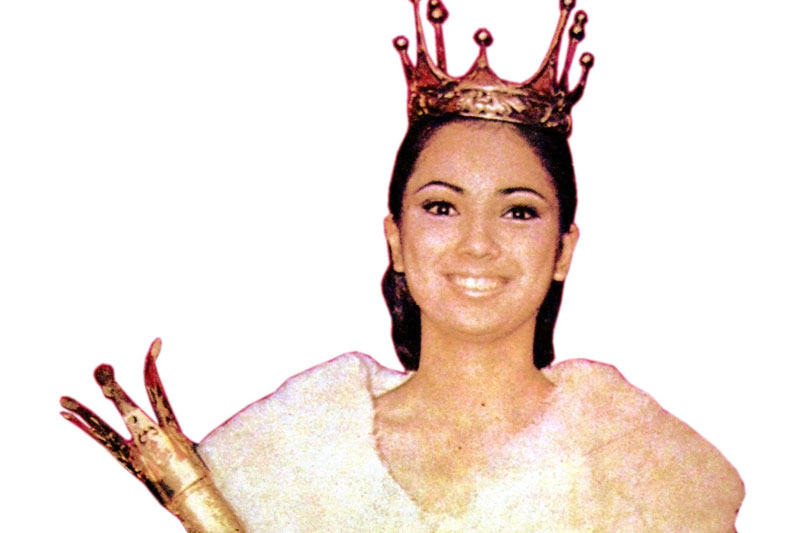 "In a dinner with Gloria with some Aces & Queens members to celebrate her 50th year as Miss Universe, Gloria remarked that on hindsight, we could have been the first country to score a back-to-back win in Miss Universe (1970 Miss U was Marisol Malaret Puerto Rico)."
During the pageant held on May 16, 1970, in Osaka coinciding with the Expo '70, Aurora stood out among the 47 candidates not only because of her beauty and height but because of her outfit during the finals. Instead of a long gown, Aurora wore a midi dress over pants.
"During one of our lunches," continued Gerry, "I asked Aurora why she wore that outfit. She replied, 'Simple, Gerry. We had so many activities and when the finals night came, I realized that it was the only outfit I had not worn.' So that was it."
Before the announcement of the winner of Miss International, Miss Norway Tone Knaran, who was standing beside Aurora, was already telling her that she would be the winner. Keen pageant observers noted that the first letters of the top winners, from left to right as seen from the photos published, spelled JAPAN. They were Japan, Toshie Suda (third runner-up); Australia, Karen Popworth (second runner-up); Philippines, Aurora Pijuan (winner); Argentina, Margarita Briese (first runner-up); and New Zealand, Susan Greaves (fourth runner-up).
Added Gerry, "I asked Aurora what mementoes she had kept of her win as Miss International 1970. I would have wanted to see them and maybe take photos of them. I imagined it would be exciting to get to see and hold them. Unfortunately, she only has one photograph, her Miss International sash and the precious mini Mikimoto pearl crown which she keeps in the vault in her house. When I expressed my wish to see her crown and sash, she threw me a bomb. My heart sank when she said she just gave away her sash to someone who happened to be in her house when she was doing some house-cleaning. And that was just two weeks before one of our lunches."
Lately, noted Gerry, Aurora has not been up-to-date with pageant happenings and doesn't even know the names of our beauty queens. Her last two appearances at Bb. Pilipinas activities were during the Araneta Center Santacruzan events where she paraded with her granddaughter and at the Golden Edition of Bb. Pilipinas in 2013.
On May 15, 2015, when Aurora marked the 45th anniversary of her Miss International victory, The STAR published a tribute. Conversations is reprinting portions of that piece (co-authored with Funfare's "other beauty expert" Celso de Guzman Caparas) as a nod to Aurora's golden year as Miss International.
With only two weeks of preparation after she was crowned Bb. Pilipinas-International on April 18, Aurora underwent rigid training on poise and personality development with Karilagan and Mrs. Conchitina Sevilla-Bernardo, make-up lessons from Max Factor beauticians and wardrobe fittings with renowned designers and couturiers. She left for Japan on May 2.
Standing at 5'8" and with a whistle-bait figure of 35-26-36, 20-year old Aurora stood out among the 46 other beauties during the Coronation Night held in the Exposition Hall Fairgrounds in Senri Hills, Osaka, Japan, including runners-up: Margarita Marta Briese of Argentina (first), Karen Patricia Papworth of Australia (second, also Miss Photogenic), Toshie Suda of Japan (third) and Susan Frances Greaves of New Zealand (fourth).
1969 Miss International Valerie Susan Holmes of England relinquished the Mikimoto crown to Aurora who was wearing a red lamè pantsuit, and draped on her a velvet red cape. Aurora received a $5,000 cash prize.
Nine of the 13-member panel of judges were Japanese and was chaired by American photographer Tom Kelley, a Hollywood celebrity photographer in the 1940s and 1950s, best known for his iconic 1949 nude photographs of Marilyn Monroe. He made favorable remarks about Aurora, "I had spotted her from the start. She's not only a beauty but is a real lady."
Aurora promptly received a congratulatory cable from Pres. Ferdinand Marcos, "Mrs. Marcos and I share the joy of all our countrymen in your moment of triumph. Your victory is most deserved. We look forward to your happy homecoming."
Aurora was able to sleep only at 3 a.m. after granting interviews, reading cables and answering calls from well-wishers.
The morning after, she toured the Expo '70 site, visited the Philippine Pavilion where she was warmly welcomed and greeted with shouts of "Mabuhay!"
She received a bouquet of pink and red roses from head hostess Aurora Patricio, director Lina Winebrenner and Bayanihan Dancers who performed dance numbers and sang Dahil Sa Iyo and Visayan ditties for her (Aurora hails from Bacolod City). She also attended a Thanksgiving Mass which she personally requested for she hadn't heard one during her pageant stint. She was joined by Miss Australia who's also a Catholic.
Aurora, who was nursing a flu when she arrived home on June 8, 1970, looked radiant and every inch a queen in a red terno accentuated with a scarf. She was welcomed by the mayors of Manila, Pasay and Parañaque; Stella Marquez de Araneta; 1969 Bb. Pilipinas International Binky Montinola; 1970 Bb. Pilipinas Universe Simonette delos Reyes; and Aurora's fiancé Tommy Manotoc (who visited her in Osaka and flew back a day before her arrival to help in the homecoming preparations).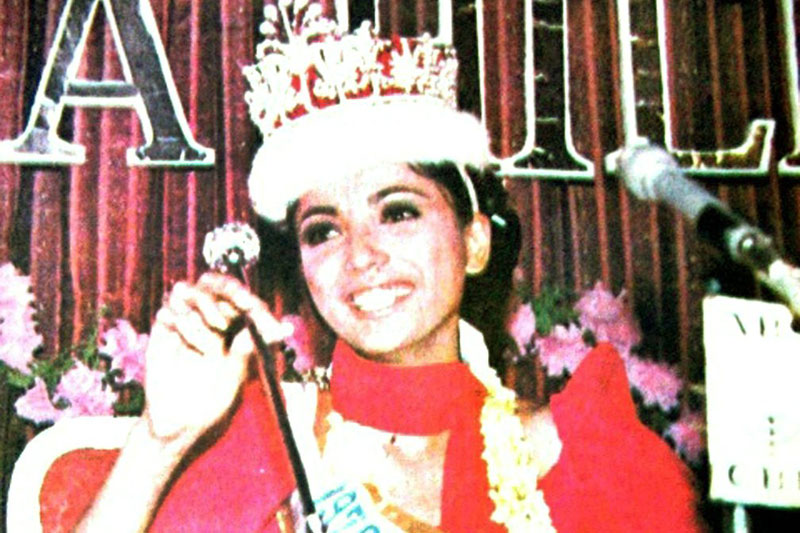 Her motorcade was showered with confetti during the ticker-tape parade from the Manila International Airport to the main thoroughfares of Manila leading to Manila Hiton where the press conference was held and to Malacañang Palace where she paid a courtesy call on Pres. Marcos and First Lady Imelda Romualdez Marcos in the Music Room.
"Do you think we can mortgage this crown to raise funds for our country?" Pres. Marcos asked Aurora in jest after learning from her that the Mikimoto-pearl laden crown was valued at around $70,000.
Accompanying Aurora on her way back home were officials of Japan Beauty Congress, organizer of Miss International Pageant: Katsumi Ishida, president and Hirohide Ishida, chairman of the board and member of the House of Representatives from Akita prefecture. They confirmed that Au-Au was a runaway winner during the finals, garnering the highest scores from the judges and the ovation was overwhelming from a predominantly Japanese audience.
On the night of her homecoming, a documentary, The Making of A Beauty Queen, hosted by Joey Lardizabal, was shown on Channel 4 and aired over DZYL 160 and DZMM 1000, and was replayed in 14 provincial stations. After a few days, another documentary, The World of Aurora: Tribute To A Filipina, was shown also on Channel 4 and simulcasted over 14 provincial stations.
Aurora's wardrobe were creations of Ben Farrales, Christian Espiritu, Santiago de Manila, Pilar V. Romack of New Yorker and Nena Lapus.
In 1966, Aurora was first runner-up to Miss Teen Princess Philippines Mary Jane Madamba. The search participated in by 126 teenage girls was sponsored by The Manila Chronicle, Alto Broadcasting System and Chronicle Broadcasting Network in cooperation with Philippine Airlines.
Aurora was one of the members of the 12 Young VIP Council of Rustan's in 1968, along with Camay Girl-actress Maritess Revilla and 1969 Queen of the Pacific runner-up Emma Ruth Yulo.
Like several beauty queens, Au-Au was lured into showbiz. In her debut movie, Si Popeye atbp., she played Olive Oyl to Ariel Ureta in the trilogy's first episode, Popeye, directed by Ishmael Bernal, produced by Sine Pilipino and shown on Dec. 22, 1973. Aurora was Moraya, a mute, in her second and last movie, Sunugin Ang Samar!, topbilled by Ramon Revilla Sr., Pilar Pilapil, Celia Rodriguez and Orestes Ojeda, directed by Joey Gosiengfiao, another Sine Pilipino production shown on Aug. 9, 1974.
Aurora appeared in Channel 13's medical series, Our Doctors (1973). She became one of the country's most sought-after image models, was once the face of Philippine Airlines, Eskinol, Magnolia Dietary Products, Pepsi-Cola, Teflin Polyester Fiber and Loyola Life Plan (with Tommy Manotoc), among others.
She is the proud mother of Mavis and TJ Manotoc, a US-based news anchor and sportscaster.
On being a beauty queen, Aurora said in a video interview during the Golden Anniversary of Bb. Pilipinas, "Leave a legacy in people's hearts and be authentic and be real. You can't be the same as the next beauty queen."
(E-mail reactions at rickylophilstar@gmail.com. For more updates, photos and videos, visit www.philstar.com/funfare or follow me on Instagram @therealrickylo.)