Marq Dollentes shares journey through Lipad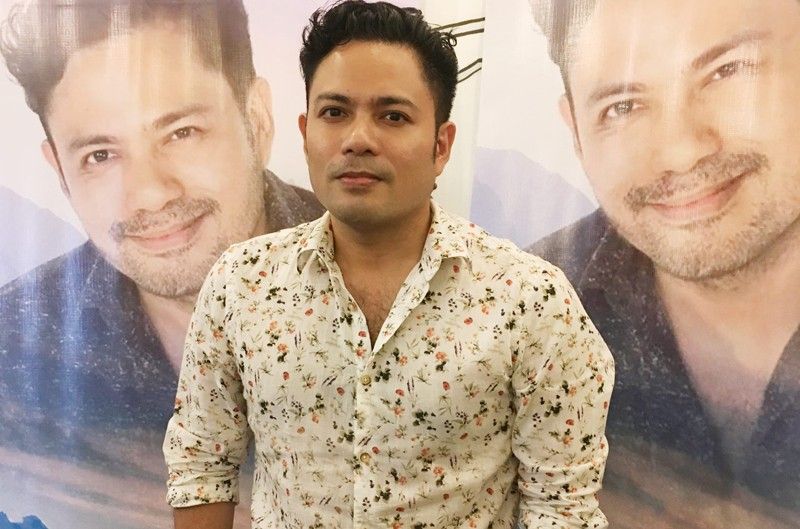 Marq Dollentes does not only sing but he can also translate his thoughts into lyric lines. He composes songs that can be so uplifting, among them is Lipad.
"Lipad is an uplifting song I wrote basically to share my journey as an artist and at the same time to touch other people who also might be going through the same thing because it is all about going for your dreams," said Marq of his latest single now available on Spotify with its music video accessible via his YouTube channel. "There are moments when you feel down and about to fall but somehow you are able to get through darkness because there's a light in you; a spirit that urges you to go on."
His life experiences and that of the others make the perfect inspiration to keep oneself hopeful. Every word of every line in Lipad encourages listeners to go on with life. Marq shared the thought of composing it just popped in his head.
"One night, there's this thought na, 'Uy, magsulat ka ng inspirational.' And then I just wrote whatever came into my mind. Usually, I would make the melody first but for this one, I wrote it first and after the lyrics were completed I told the pianist of my band Celestial Hearts that I didn't want to do it on my own so he agreed to work on it with me and Ajit (Hardasani, also the owner of the music studio). We were also able to record it."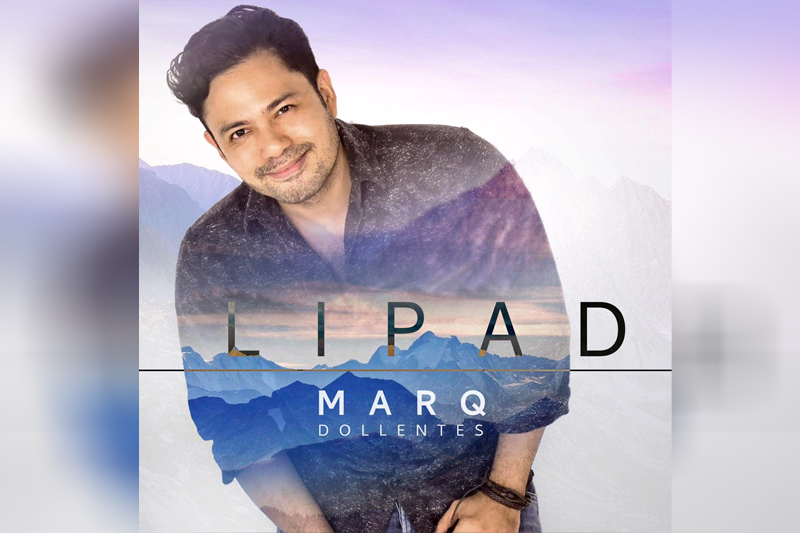 They also succeeded in putting all the words that Marq felt important to relay the message of Lipad to listeners. "The song also describes where I am in my life right now. It took me a while to find my own voice as a solo artist and I wanted to let others in on my journey through a song. Although I've done so many songs before, this is the first one where I feel most authentic musically and vocally," he said.
Marq collaborated with Jodar Media for the music video of Lipad.
For those not so familiar, Marq has been with Kuh Ledesma for 15 years now as a creative associate. Their paths crossed when Marq auditioned as a singer for a band without realizing that it was for a girl group. He amusingly recalled that that incident happened at Republic of Malate.
"I think at that time I wasn't really ready for anything and so when she asked me, 'Why don't you work for me, you'll gonna learn a lot.' Although there were other offers, I know that with her, I would learn a lot as an artist. And before I went to Manila from Victorias City, Negros (Occidental), I was praying na sana someone would take me so I could learn so it was an answered prayer. She took me under her wings.
"Even when I was already working with Miss Kuh, I still dreamt of becoming a singer and a songwriter but then (I felt) I was not yet ripe so I just worked behind the scenes and eventually learned a lot of the process of being in showbiz. Little by little, it happened naman that I was able to make my own album which was three years in the making. It came out last year with 12 songs, all my own compositions."
To this day, Marq is the creative associate of Kuh who remains supportive of his endeavors. "Para siyang sounding board like when I have projects, she would give her advice on what to do. It's a good thing also that I'm surrounded by other artists including her daughter Isabella."
Marq is happy that a lot of people are supporting Lipad. It inspires him to come up with more songs. He, too, composed Dear World for Tacloban in support of the people affected by Typhoon Yolanda.
Meanwhile, the promotional campaign of Lipad aims to help the Aeta children. Those who wish to contribute can check out the phone numbers at the end of the song's music video. Fifty percent of what's raised will be donated to the Kool Aeta Farm, a livelihood program for our Aeta and non-Aeta brothers, to help them mount a music camp for children in April.
Marq also wishes to put out a single every three months after Lipad.