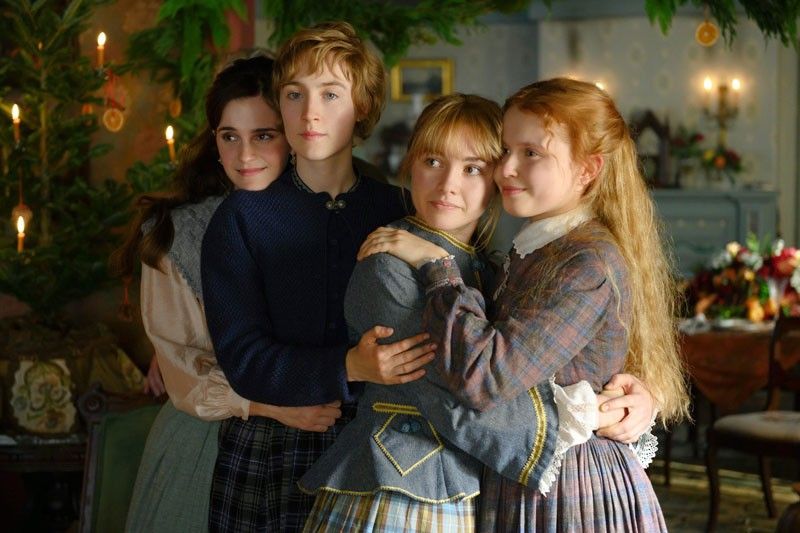 The movie is a story of four sisters in a poor late-19th century Massachusetts household. It soars behind Greta Gerwig's ornate screenplay.
Bursting with powerful performances and lavish sets, Greta Gerwig's Little Women triumphs as a masterful adaptation of Louisa May Alcott's classic novel. It's easy to simply credit this seventh film adaptation as a period piece committed to strong production values, but Greta's astute filmmaking sensibilities are anchored in infinitely more poignant roots — namely, a beautiful screenplay which both nestles endearing characters and reimagines timeless themes.
Little Women is a story of four sisters in a poor late-19th century Massachusetts household. The film is led by a talented ensemble, featuring Saorise Ronan (Jo), Florence Pugh (Amy), Emma Watson (Meg), Timothée Chalamet (Theodore Laurence), Laura Dern (Marmee) and Merryl Streep (Aunt March). Jo is a fledgling writer eager to support her family as a self-made woman. Amy, her younger sister, instead searches for that economic stability in marriage. The film plays off these dichotomous views to develop themes of sibling rivalry, strength in the face of adversity, and forward feminist thinking in an unforgiving period.
Little Women soars behind Greta's ornate screenplay. The wordsmith flourishes overlapping dialogue so expertly timed, choreographed to the tiniest hint of an intonation, that the film somehow manages to manufacture spontaneity. Greta's storytelling is also helped by being pristinely edited, as the film continuously cuts between two time periods such that it maximizes set-up payoff conventions.
Cinematographer Yorick Le Saux occasionally flaunts clever natural lighting that illuminates impeccably detailed costumes and production design, but the photography is also largely uneven. There were scenes where the film looks coated in a sheen of reflective purple, and those where the film is content with collecting dust in husky hues of impoverished grey. The color grading makes Little Women feel cold and impersonal when Greta's mastery of words tries so hard to be otherwise.
Moreover, for a film that prides itself on an efficient narrative, it stumbles into a rushed finale. If a film goes so far as to give its characters ham-fisted monologues to serve a theme, there would be the expectation that the film would close on executing that theme. Still, an underwhelming conclusion doesn't undermine the ringing emotional poignancy that Little Women escalates towards an effect compounded by deft sincerity, empathetic characters and relatable motives.
Little Women began previews in the Philippines on Feb. 10 and opens nationwide on Feb. 18. It was nominated for six Academy Awards.