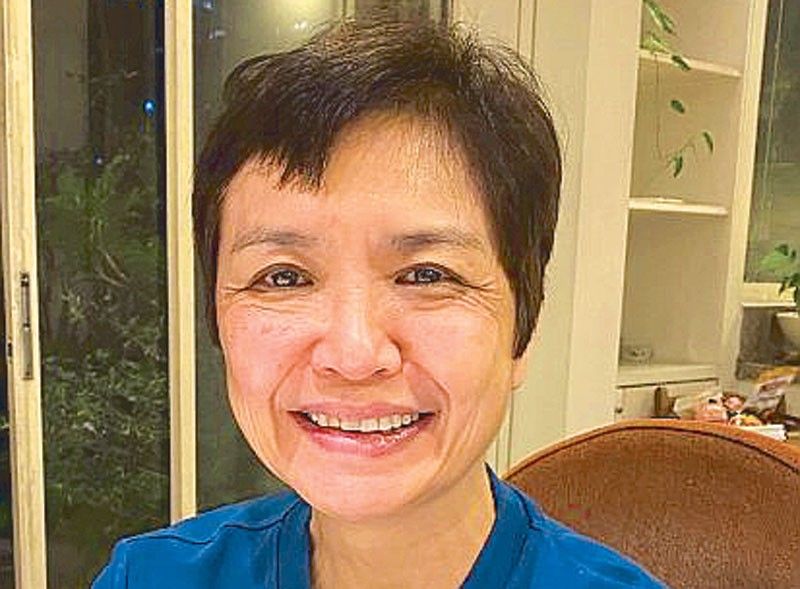 RAZZLE-DAZA
-
Pat-P Daza
(The Philippine Star) - January 20, 2020 - 12:00am
I met Robina Gokongwei over 25 years ago when she was still dating my lawyer friend and mahjong mate, Perry Pe. Perry and his best buddy SP Sumulong were my frequent houseguests in the early '90s.
I remember one Valentine's night when my mom couldn't help but utter, "Why are you handsome gentlemen spending Valentine's Day playing mahjong with me and Pat-P?"
I was married then (to my first husband) and the two sheepishly replied that they had no dates. Unfortunately, my first marriage didn't work and thankfully, SP handled my annulment. It was his first and last annulment case according to him. After the annulment, I left for the US and lived there for a couple of years.
When I got back, Perry was already dating Robina. We had dinner a couple of times, and weeks before their wedding, I hosted a bridal shower for Robina at my place. There were only five of us: Tina Maristela-Ocampo, Annette Bugarin (who eventually became the wife of SP), Keren Pascual, Robina and myself. Though it was just the five of us, I personally think it was the best bridal shower I ever attended.
Keren and I surprised the bride-to-be with a macho dancer and it was a hilarious evening! Unfortunately I can't write about what else happened that night lest I lose the trust of my friends. But to this day, when Robina, Keren and I look back on that night, we end up in stitches! And so began my friendship with Robina, heiress to the Gokongwei empire. Before her dad John Gokongwei passed away, he was named the third richest Filipino with a net worth of $5.3B according to Forbes magazine.
After Perry and Robina tied the knot in Hong Kong, we'd get together once in a while but eventually we lost touch when everyone got busy starting their families. It wasn't until five years ago when Mariole Alberto and Johnny Manahan invited Robina and Lisa Gokongwei to one of our regular dinner parties at Law Tan's place that I started seeing Robina regularly again. Our get-togethers are synonymous with non-stop eating, talking and laughing, and last Jan. 12, we, of course, did all those things again.
It was my first time to see Robina and Lisa after their dad and mom passed away a week apart. Robina brought along her 24-year-old son Justin, who said he enjoys our company and all the showbiz kuwentos. I asked Robina how she was now that she's an orphan and she said she's better. After burying her parents, she needed to grieve and went home one day and cried until her tear ducts were dry. She also proudly shared that she was the one who chose her parents' caskets. When she was choosing her dad's, she initially wanted one with a light-brown shade only to be told that that color and design were for women. And so, she chose a black one that was pretty expensive.
Her mom's casket, on the other hand, was simpler and made of wood because Robina's mom was cremated. Both her parents were laid to rest in the family mausoleum. I asked her if she had any regrets, if she was able to tell her parents everything and do everything with them. Her only regret is that she didn't ask for more family history stories from her dad. Robina then narrated that her mom was in the gym when she felt faint. Robina rushed her to the hospital and while they were in the car, Robina kept trying to keep her mom awake. When they got to the hospital, Robina was told that her mom had suffered an aneurysm.
I then asked Robina how life has changed now that she's the matriarch of the family. She quickly corrected me and said she's not the matriarch. Even if she's the "Atsi," she defers to Lance. She proudly declared that Lance is more capable of heading the family corporations even if she's older than he is. The siblings have also decided to keep their parents' home so they can still go there every Sunday to gather as a family. That must surely be the best legacy of Robina's parents: A close-knit family.