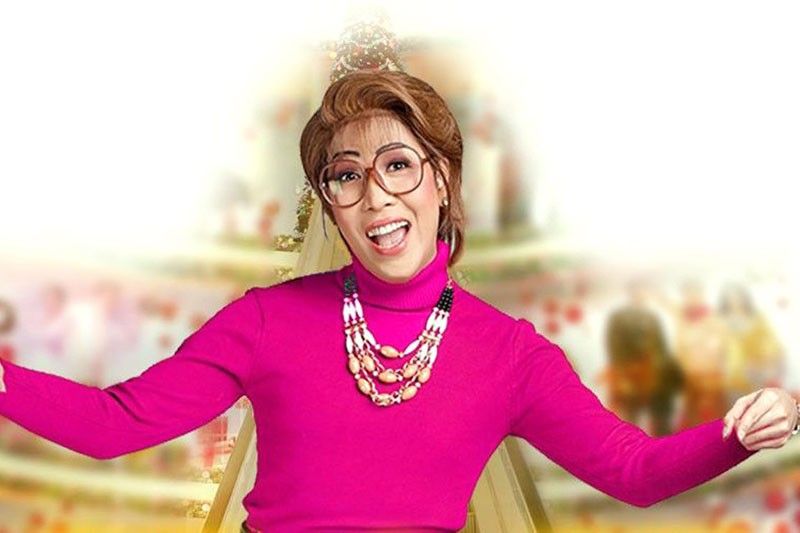 Barry collaborates with Vice Ganda in The Mall The Merrier. 'It's the movie genre I like doing.'
Direk Barry Gonzalez at home in comedy
Jerry Donato
(The Philippine Star) - December 15, 2019 - 12:00am
He directed Vice Ganda in Fantastica, last year's Metro Manila Film Festival (MMFF) top-grosser. For this year's MMFF, Barry Gonzalez again collaborated with the comedian-TV host in The Mall The Merrier, which is also expected to be a box-office hit.
This is no surprise since the director is at home in comedy. "I'm really concentrating on comedy. It's the genre I like," he said in a one-on-one with The STAR. "Perhaps, it's the reason why Star Cinema and Viva Films got me on board. It is what I like (to do)."
Barry did the Viva-produced Fangirl, Fanboy, starring Ella Cruz and Julian Trono. His iWant assignment with Zaijian Jaranilla will be released soon.
His rich influences trace back to what one may call a classic Pinoy comedy.
"Kasi palaki ako ng Dolphy and Panchito, palaki ako ng Tito, Vic and Joey. Nung panahon na namamayagpag ang comedy, isa akong fan (I grew up watching the movies of Dolphy and Panchito as well as those of Tito, Vic and Joey. When comedy was at its peak then, I was a fan)," he recalled.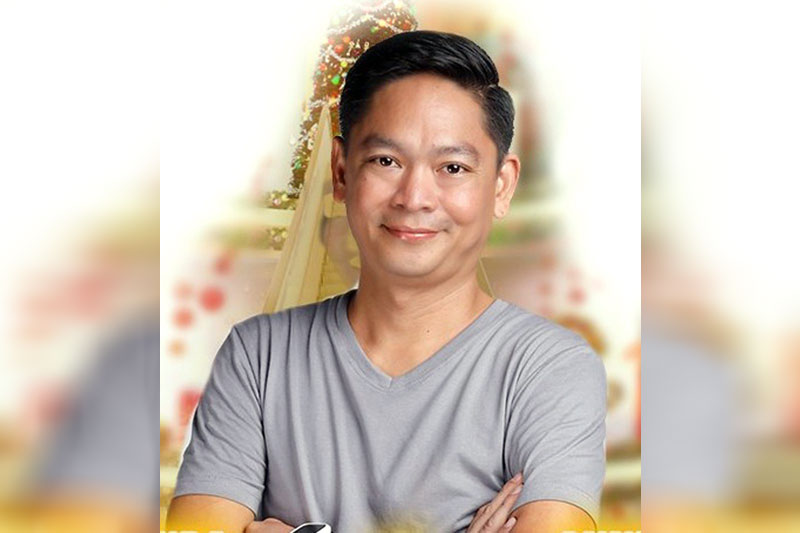 Yes, he has a treasure trove of movie-watching experience, plus his take on the genre, to bank on. Barry is also one of the many who can attest to the challenges of tickling people's funny bone.
"Mahirap (ito) at hindi (ito) ganun kadali. (Doing comedy is never easy to do)," he said, adding that, "aside from my (comedy) inspirations, I also like the Adam Sandler comedy. When we speak of comedy, it doesn't only mean (or it doesn't boil down to) making people happy (and laugh). You always want at least to end your movie (on a happy note), na may maiuuwi ang manunood (people should have something they can bring with them when they leave the movie theater), mayroon silang take(-away) maliban sa napatawa sila (They should have take-away from watching the movie aside from the laughter.). With this one (The Mall The Merrier), I'm really proud, na na-achieve yung mga requirements na (kailangang) gawin (that the requirements have been met)."
The Mall The Merrier is a hybrid genre of comedy and adventure, which makes it different from what Fantastica has offered.
"There are thousands and millions of concepts," said Barry. "Of course, every year, mamimili ka lang (you just pick one from them). Naniniwala ako na ang movies ay parang kanta lang yan, nag-re-revive lang (I believe movies are like songs.) It seems that when you do a concept, (I think) that concept has already been done before. Dadagdagan mo lang (ito) ng spice (You need to add something new to it or spice it a bit)."
The Mall The Merrier's transition from comedy to adventure is something the director and his team are proud of. The shift takes its course "in the middle," Barry said, "you will see that the movie is crossing (over) to another genre." As the title suggests, the movie setting is a mall, which is owned by the family of warring sisters Moira and Morissette Molina (played by Vice and Anne Curtis). They will fight over the property and renovate it. The interest of moviegoers is piqued at that point of the story, especially when things inside the mall come to life.
What one can learn from listening to direk Barry is that any creative work thrives in an environment where collaboration is being practiced.
"At the end of the day, ang lahat nang hinihingi mong collab are inputs," he said, "you're going to execute (them)... I just needed inputs... I admit that I need (some forms of) help from (others)."
When all these funny ideas are put all together and executed beautifully, the result will serve the comedy purpose.
He said,"If there's collaboration on the set, (people) get interested to enjoy (their work or they look forward to going to the shoot). (They may be telling themselves that) 'I want to give (and share) my inputs.'"
This is a far cry from just reporting for work, he added.
As for directing stand-up comics like Lassy Marquez, MC Calaquian, Chad Kinis, Petite and Brendamage, Barry said, "Actually, konting fine-tuning lang. Of course, if you're a comedian (at a comedy bar), (you do things in an) impromptu way." However, there's a camera recording the antics of their characters and the scenes they inhabit in a comedy film. Barry has to capture everything in one take. He can't afford to do the scenes in segments or to ask his actors to perform repeatedly as it affects (diminishes) the comedy beat and timing.
The Mall The Merrier uses motion capture, which makes (some) things in the movie and the movie itself look real, said Barry. So watch out for the special effects of the movie.
(The Mall The Merrier also stars Dimples Romana, Tony Labrusca, Jameson Blake, Elisse Joson, Jackie Gonzaga, Ion Perez, Miel Espinoza, Majo: The You Do Note Girl and Carlo Gigil. It opens on Christmas Day, Dec. 25, in theaters nationwide.)