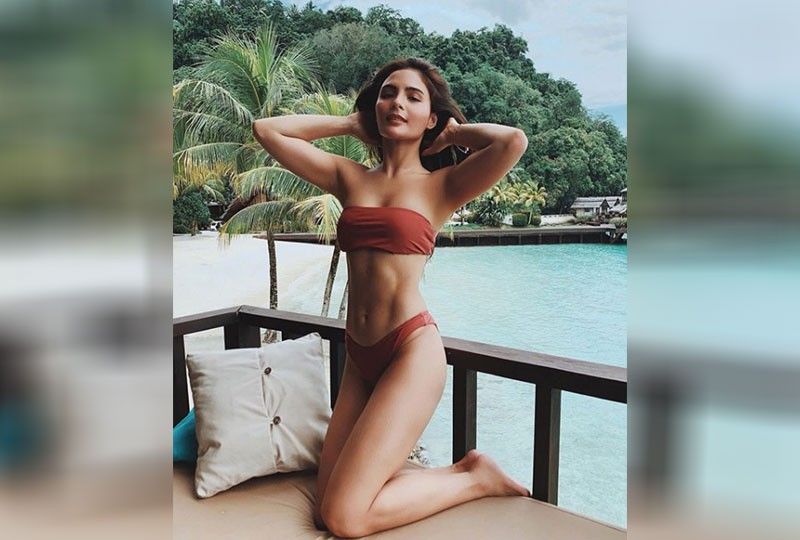 CONVERSATIONS
-
Ricky Lo
(The Philippine Star) - November 10, 2019 - 12:00am
Lovi Poe bares a bit more of herself in a light yet revealing Conversation (with Joem Bascon in Regal Entertainment, Inc.'s The Annulment, her first post-LA starrer opening nationwide on Wednesday, Nov. 13).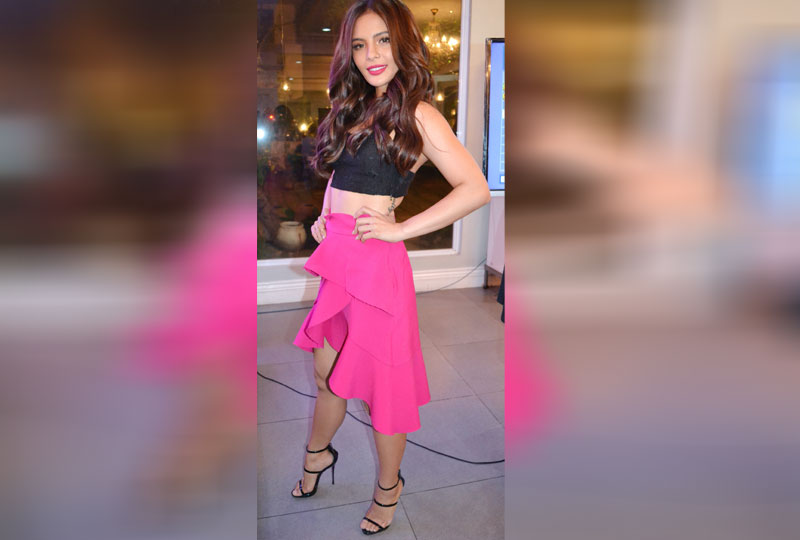 What went before…nine months ago in an exclusive one-on-one in LA where Lovi Poe was on an extended vacation-cum-study amidst rumors about her romance with A-list guys:
• Lovi showed up at Cecconi's, her favorite Italian restaurant in West Hollywood, in an outfit that bared portions of her flat tummy (in a subtle effort to quash the rumor that she was, well, pregnant).
• For a late lunch, her first meal for the day, Lovi ordered her favorite plant-based Whole Cauliflower Salmoriglio, almond Aioli, which she couldn't seem to have enough of ("Hindi ako nagsasawa").
• On her protracted sojourn in the States: "I deserve it, after all I've been working since I was 15. But I'm here not just to take it easy. I'm also trying to learn more about acting and new things. In the Philippines, everything I do is great but I feel that it has become so routine. When I go back home, I want to do something new naman. I've been doing drama at balde-balde na ang nai-luha ko. Dapat ma-iba naman."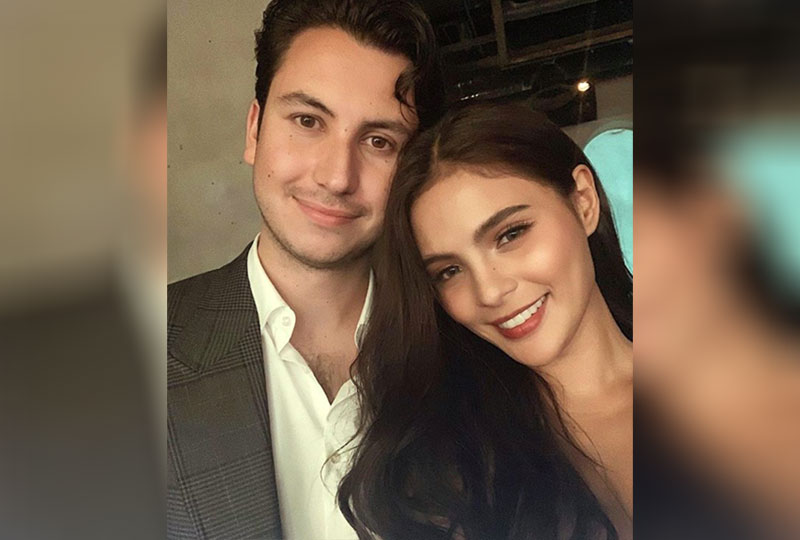 • Although she claimed to be "fancy-free…single," Lovi gave herself away when she confirmed that the one who reserved a table at Cecconi's was a certain "Monty." Pressed who he was, she blushed, "He is Montgomery Blencowe. He's English, doing films in LA." Asked what their relationship was, Lovi blushed even more, "Oh my God, am I so transparent? Hahaha! He's great! He's a nice person to be around with." (Loud whisper: Monty Blencowe is Lovi's boyfriend.)
• Also, while in LA, "Aside from taking lessons in acting, I'm tapping more of my artistic side. I'm thinking of writing a screenplay and a book. You see, I have a wild imagination like Coleen Hoover, my favorite writer. I have read a lot of her books. I love her."
Back home, Lovi has just wrapped a movie titled The Annulment for Regal Entertainment, Inc., which is the story of two people from two different worlds who get married, only to realize how different they really are early into the union. Lovi's leading man is Joem Bascon with whom she has torrid love scenes.
"I'm actually very shy," she shared, "but when it comes to work, I can be daring."
Lovi bares more of herself in this light but actually revealing Conversation.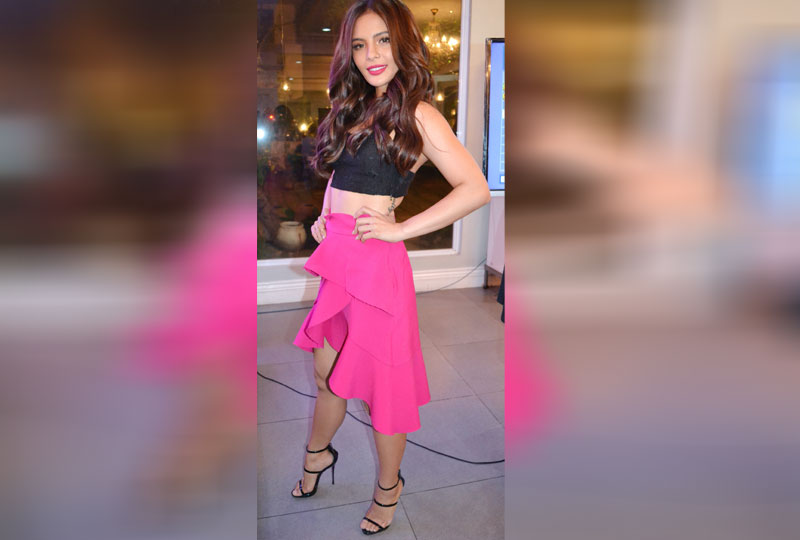 Who
Who personifies your ideal man (may be from showbiz, sports, business or politics)?
"No one really. Probably the person I'm with. So far, he's all that. Hahaha!!!" (The easy guess is that she's referring to Monty Blencowe, photo below, with Lovi.)
Who do you consider the most influential person in your life?
"I can't just pick one. I have a good support system around me that everyone has great influence. Probably my manager (Leo Dominguez), I always hold on to his words."
Who do you turn to when you are confronted by a seemingly impossible problem?
"I'm usually the quiet type. I don't really voice out adversity. I try my best to keep things to myself and fix it on my own. I don't want to burden my loved ones who got their own."
What
What did you learn from your prolonged stay in the US?
"I learned that being alone quiets down the noise of a hectic routine and alone time gives you time to think and replenish your soul. I highly recommend it."
What so far is your biggest mistake and how did you correct it?
"Wasted time. There's no way of correcting it. You just learn and you just make up for lost time. Make sure you don't waste any more on the wrong things and the wrong people."
What would you tell your 12-year-old self?
"Yes, dreams do come true so just sit back, be present and enjoy the ride."
Where
Where are you most yourself, your most comfortable?
"I'm myself wherever I go. I try not to put a facade even when I'm in public. But even if I'm myself, I'm not always comfortable wherever I go. It also depends on who I'm with, of course. Comfort comes from not only a place but people, too.
Where do you want to (finally) settle down?
"I haven't really thought of where. First I need to have the idea of settling down then we'll get to where. Hahaha!!!"
Where is your Achilles' Heel (sensitive part)?
"It's not something I would want to say. Or maybe I haven't figured out what it is."
When
When are you saddest?
"When people disappoint me."
When are you happiest?
"When I do a great job at work, achieve another goal and when I make people I love happy."
When did you realize that you are famous?
"I don't think I am. I'm just in the entertainment industry giving life to more famous characters called 'real-life people.'"
How
How do you ward off unwanted suitors?
"I don't give them time. Or I make them a friend if the person seems to be a good one. You'd easily know if I'm not interested. It says all over my face. I'm pretty transparent."
How do you expect your leading man to "behave" (or handle you) during a love scene?
"Just how they'd take care of their real partners...in a professional level, of course. I mean, making every touch believable even if it's just 'acting.'"
How do you see yourself 10 years from now?
"Still doing what I love to do and hopefully going home to someone I can call home."
(E-mail reactions at rickylophilstar@gmail.com. For more updates, photos and videos, visit www.philstar.com/funfare or follow me on Instagram @therealrickylo.)