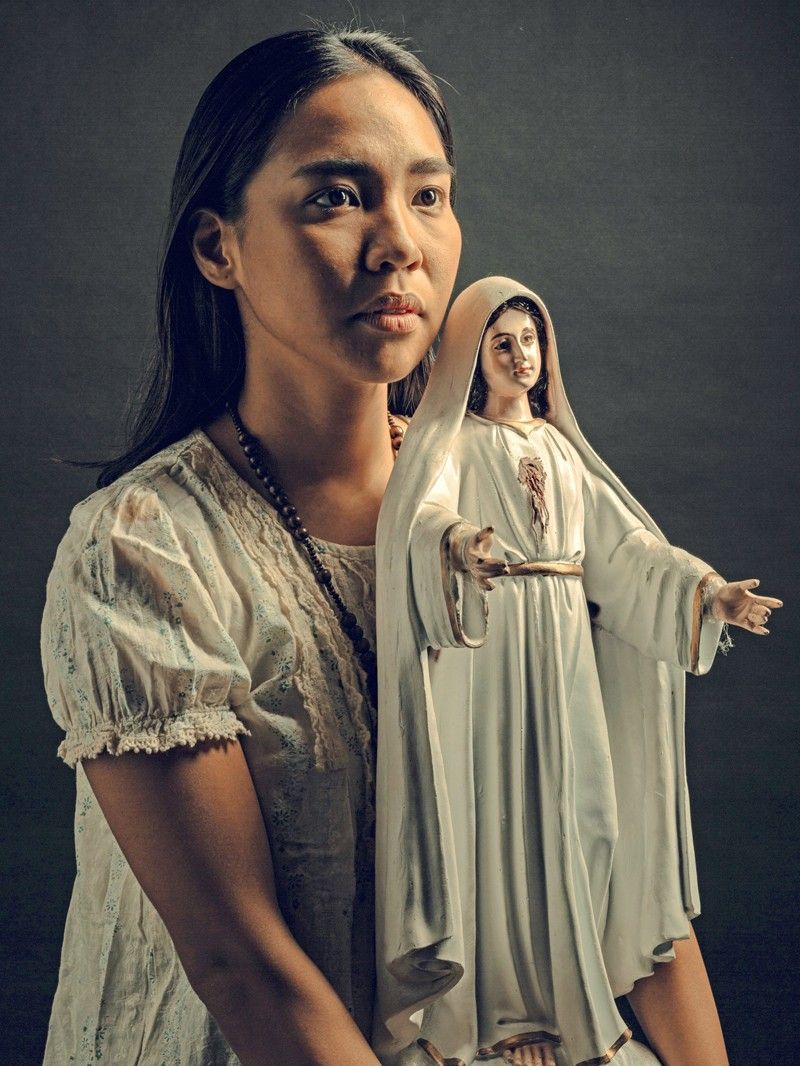 Aicelle back on stage as Elsa
MANILA, Philippines — Local movie fans who live through the '80s era will not possibly forget Nora Aunor's award-winning performance in director Ishmael Bernal's Himala. The story of a young girl, Elsa, who started healing people in her barrio after seeing the image of the Blessed Virgin Mary, had been turned into a musical back in 2003.
Adapted from the screenplay of award-winning screenwriter Ricky Lee, who also wrote the book and lyrics, with music by Vincent de Jesus, Himala: Isang Musikal brings the haunting story of Elsa back to the stage.
The musical, presented early last year by The Sandbox Collective and 9 Works Theatrical, returns onstage starting Sept. 20 at the Power Mac Center Spotlight Theater, Circuit Makati. The same cast will reprise their roles. Aicelle Santos plays Elsa, this time with Celine Fabie as alternate.
Aicelle learned about the restaging last year, while she was still in Europe doing Miss Saigon. "There were talks then about the restaging for mid-2019, originally around June-July this year," Aicelle offers. "However, it got a bit delayed, so we're doing Himala this September and October."
When Himala was staged last year, Aicelle auditioned for the role even if she hadn't watched the film with Nora. "I am familiar with the line, 'Walang himala.' I know it's Nora Aunor," she grants. "But I don't want to really watch the movie before doing the musical. That way, I don't copy and I can detach myself from the character."
The totality of portraying Elsa is very challenging for Aicelle. "She is a complex character, not just linear," she says. "She's innocent. When you hear Elsa say, 'Nakita ko ang birhen!' and told everyone about it in Barrio Cupang, the setting of the musical, she is convincing.
"Do you believe her? Is she just playing it? Is there really a miracle? In the end, there's a tragedy that happened. Then she will admit, 'Walang himala!' The trajectory of the Elsa character is very hard, but I am in very, very good hands. My director is Ed Lacson. Hindi ka niya pinababayaan. This is his very first musical directorial job."
Aicelle, who's managed by Carlo Orosa of Stages, won Outstanding Female Lead Performance in a Musical at the 11th Gawad Buhay Awards, where Himala grabbed eight trophies last May.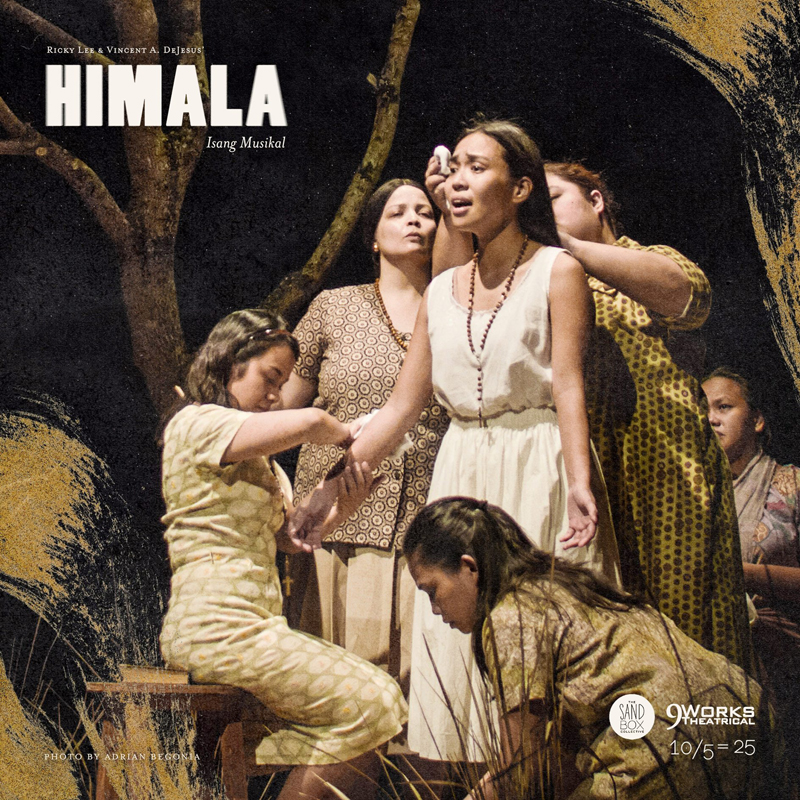 For the restaging this month, Aicelle gets an alternate as Elsa. Still, she insists that with or without the alternate, it's hard to portray Elsa. "You take it day by day," she says of the character. "It's the same work. You give the same amount of effort and energy you gave the other day."
Aicelle admits Elsa is her most challenging role to date. "It's harder to play Elsa, more than playing Gigi (Van Tranh) in Miss Saigon," she attests. "If I were Kim, for sure, I will also have a different answer."
She was really proud that in last year's staging of Himala, Nora caught one of the performances. "She watched and I was freaking out when I learned she was in the audience," Aicelle recalls. "She was very gracious. She enjoyed it. She hugged everyone after our performance. She was really nice. To think she is the Superstar."
In 2012, when Aicelle started doing musicals, she realized performing became more "purposeful" for her. Her sister had cancer of the lymph nodes and her brother had myocarditis, both at the same year.
"Myocarditis is a virus that attacks the muscles of the heart," Aicelle informs. "So when that happens, you can just stop breathing. Both of them were healed that year. The reason, I was singing was because the Lord wanted me to tell about His healing, His love, (and) hope."
Admittedly, Aicelle started singing only "because of the money." She never really planned to become a singer. She originally wanted to become a doctor. She finished BS Psychology at the Pamantasan ng Lungsod ng Maynila (PLM).
"I started as a singer not knowing that I can act later on," Aicelle says. "Until now, I never really thought or imagined about the roles that I want to play in the future. I don't plan.
"All the roles that I play, they come as big surprises for me. I am not the best actress out there. I am so thankful for everything I get. I know I still need to learn a lot. You don't stop. It takes years. All of these are extra blessings for me. Kung saan ako dalhin ni Lord."
She does not only sing, she also writes songs. For her album, Liwanag, she collaborated with Jungee Marcelo, a Christian songwriter who generously gave her his songs.
"I try to write songs, but always with a prayer also," Aicelle beams. "The peak was the healing of my family members. Then Mark (Zambrano, her fiancé) came and Miss Saigon came. God gave me so much more. There are still problems. That will never go away. But I never thought I'd be like this and I'll receive this much. That's my himala story."