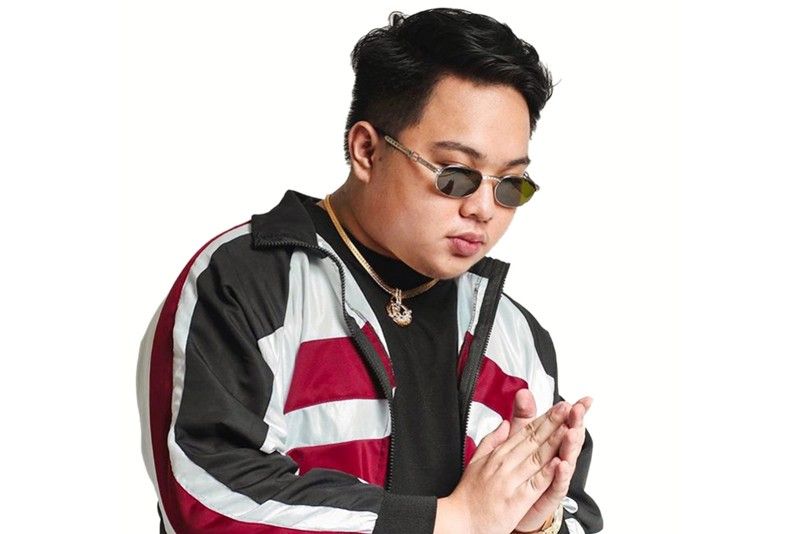 Hip-hop artist Because (real name is BJ Castillano) isn't like most rappers around
Because begs for a reason why
Although having a strange name is nothing new in the realm of hip-hop music, think Eminem, Vanilla Ice, Drake and hereabouts Gloc-9 and Ex Battalion, Because as a moniker still comes off as too strange. This is because, because is a word that needs an answer. Think of how children go, "because…" when they want an explanation. So, while turning that letter b into a capital letter perhaps turns Because into a proper noun, it still begs for a reason why.
Hip-hop star Because says that the reason is his full name is BJ Castillano and friends call him BJ Cas. With the passing of time, BJ Cas got contracted into one word, Because. So, when he decided to go into the music business and be a hip-hop star, he thought it would be a great idea to call himself simply Because.
The name is serving him well. Starting with the over 33 million views generated by his first big seller Marlboro Black, Because has gone on to Sandali, Gilid and a hit album all his very own, Heartbreak SZN. He just recently previewed his second collection with the single titled PNE. Those letters mean Parokya Ni Edgar, the famed local group whom Because mentions in the song.
Things are going great for Because, although he is not really like most rappers around. For one, he is very young. He only graduated from high school this year and still has to have a driver's license. Alcohol is also not allowed in his gigs because there are a lot of minors among his fans. He still gets chaperoned by his parents and hangs around with his best friend. On days when he has no commitments, he likes to stay at home or around Tondo, where he grew up.
Nobody taught Because how to rap. A bright student in school, he has a natural flair for words. It all began while working on his assignments and his teachers giving him the chance to do a lot of writing in class. By the age of nine or 10, he was rapping with his own words to the beat of the music of his idols. He loves them all. Andrew E, Francis M, the Smugglaz and many others.
Learning from them has enabled Because to develop his own kind of rap. He calls it chill hip-hop. It is soft, relaxing with lyrics that would make his teachers proud. Now that he is older, he is also going into romantic territory and becoming a true musician. Because is thinking of expanding his style and showing off his proficiency with various musical instruments. He promises to make his family and his idols proud.
And now here is the Top 40 chart of last week's big-selling tunes as per The Philippine Music Charts. Señorita is still No. 1 after six weeks on top. Here is the list:
Señorita by Shawn Mendes and Camila Cabello; Hindi Na Nga by This Band; I Don't Care by Ed Sheeran and Justin Bieber; Kung Di Rin Lang Ikaw by December Avenue ft. Moira dela Torre; Old Town Road by Lil Nas X and Billy Ray Cyrus; comethru by Jeremy Zucker; Ikaw At Ako by Moira dela Torre; Boyfriend by Ariana Grande & Social House; Sana by I Belong To The Zoo; Kill This Love by BLACKPINK.
A Whole New World by ZAYN & Zhavia Ward; Goodbyes by Post Malone ft. Young Thug; Kahit Ayaw Mo Na by This Band; Beautiful People by Ed Sheeran ft. Khalid; Sunflower by Post Malone & Swae Lee; Bagay Tayo by ALLMO$T; Talk by Khalid; 'Di Na Babalik by This Band; How Do You Sleep? by Sam Smith; Wrong by Luh Kei.
Nobody Knows by Russ; Kathang Isip by Ben&Ben; Sa Susunod Na Lang by PDL; bad guy by Billie Eilish; Nobela by Join the Club; Never Really Over by Katy Perry; You Need To Calm Down by Taylor Swift; Bulong by December Avenue; Malibu Nights by LANY; Boy With Luv by BTS ft. Halsey.
Pagtingin by Ben&Ben; Huling Sandali by December Avenue; Imposible by KZ & Shanti Dope; Patawad Paalam by Moira & I Belong to the Zoo; If I Can't Have You by Shawn Mendes; Sa Ngalan Ng Pag-ibig by December Avenue; Buwan by Juan Karlos; Missin' You Crazy by Russ; Without Me by Halsey; and Maybe The Night by Ben&Ben.