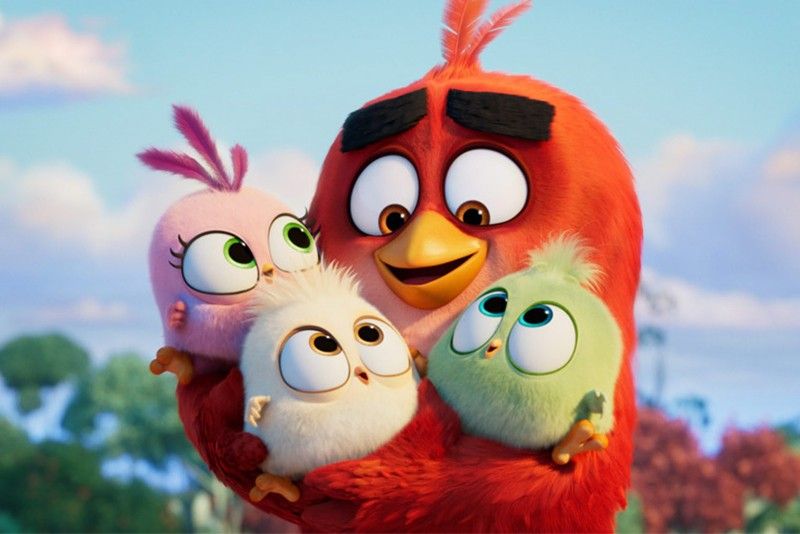 The songs in Angry Birds 2 soundtrack come in all sorts of types — from mushy ballads to sexy dance tunes and inspiring fight anthems.
Fun Angry Birds 2 soundtrack
The lovely Kesha has recorded Best Day, a new song for the soundtrack of the computer animated film Angry Birds 2. It is a perky, fun track that conjures up images of sunny, carefree days spent with people you love. It is just right for the positive message of the movie where enemies become friends for the good of everybody.
A lot of people enjoy playing Angry Birds. The video game is about warring birds and pigs. The first film, where the birds won the war, did very well at the box-office. Ergo, there is this second flick where the birds and the pigs form an alliance against a common enemy, the inhabitants of the frozen Eagle Island who want the sunny homes of the birds and the pigs.
The trailer shows excellent visuals that will enthrall the kiddies and arouse admiration among older viewers. The story is also well-thought-out and the gags are out of this world. But what really got me interested was the pulsating sound of Ice, Ice Baby, Ice Ice Baby. Can that be the Vanilla Ice tune? And it is. Angry Birds 2 has found great use for the hit song by the white rapper who was the first to win acceptance in the usually black genre.
Better still, take a listen to the soundtrack. Aside from Ice Ice Baby and the new track by Kesha, Angry Birds 2 is filled with memorable songs that go back several decades. That means a varied lot that go as far back as Loving You by Minnie Ripperton and down to something as recent as the Baby Shark song by Pinkfong. And they come in all sorts of types from mushy ballads to sexy dance tunes and inspiring fight anthems. Given the music, it is already a given that Angy Birds, too, will be lots of fun.
Dig this line-up. Holding Out For A Hero ay Bonnie Tyler; All By Myself by Eric Carmen; Get Ready, the orchestral mix by 2 Unlimited; Angel by Sarah McLachlan; Space Oddity by David Bowie; I Don't Want To Wait by Paula Cole; Eye Of The Tiger by Survivor; Happy Together by the Turtles, The Final Countdown by Europe; Fireball by Pitbull ft. John Ryan; Hello by Lionel Richie; I'm Too Sexy by Right Said Fred plus others.
Those birds and those pigs too, because they are now frenemies, do have a fun taste for their music. You can bet that kids and adults, too, will be going Ice Ice Baby as they come out of the theater and going full blast with Eye Of The Tiger in their heads as they face their battles. Hopefully, like the birds and the pigs, the fight will be to save the earth.
And now a look at the US charts with the still unsinkable Lil Nas X and Billy Ray Cyrus at No. 1 for a record 19 weeks with their song Old Town Road. We will find out this week if they will make it to the bigger record of 20 weeks on top. Here now are the Top 20 of the Hot 100:
Old Town Road by Lil Nas X ft. Billy Ray Cyrus; Bad Guy by Billie Eilish; Señorita by Shawn Mendes and Camila Cabello; Truth Hurts by Lizzo; Talk by Khalid; No Guidance by Chris Brown ft. Drake; I Don't Care by Ed Sheeran & Justin Bieber; Boyfriend by Ariana Grande & Social House; Goodbyes by Post Malone ft. Young Thug; Ran$om by Lil Tecca.
If I Can't Have You by Shawn Mendes; Sucker by the Jonas Brothers; Money In The Grave by Drake ft. Rick Ross; Sunflower (Spider-Man: Into The Spider-Verse) by Post Malone & Swae Lee; Suge by DaBaby; The Git Up by Blanco Brown; Someone You Loved by Lewis Capaldi; You Need To Calm Down by Taylor Swift; Hey Look Ma, I Made It by Panic! At the Disco; Dancing With A Stranger by Sam Smith & Normani.
The Top 20 albums are: Care Package by Drake; No. 6 Collaborations Project by Ed Sheeran; When We All Fall Asleep, Where Do We Go? by Billie Eilish; Love Songs 4 The Streets 2 by Lil Durk; Indigo by Chris Brown; The Search by NF; Descendants 3 Soundtrack by Various Artists; Cuz I Love You by Lizzo; The Big Day by Chance The Rapper; AEnima by Tool.
7 (EP) by Lil Nas X; Country Squire by Tyler Childers; Free Spirit by Khalid; Shawn Mendes by Shawn Mendes; Dreamville & J. Cole: Revenge Of The Dreamers III by Various Artists; Lateralus by Tool; Victorious by Skillet; 10,000 Days by Tool; Undertow by Tool; beerbongs & Bentleys by Post Malone.