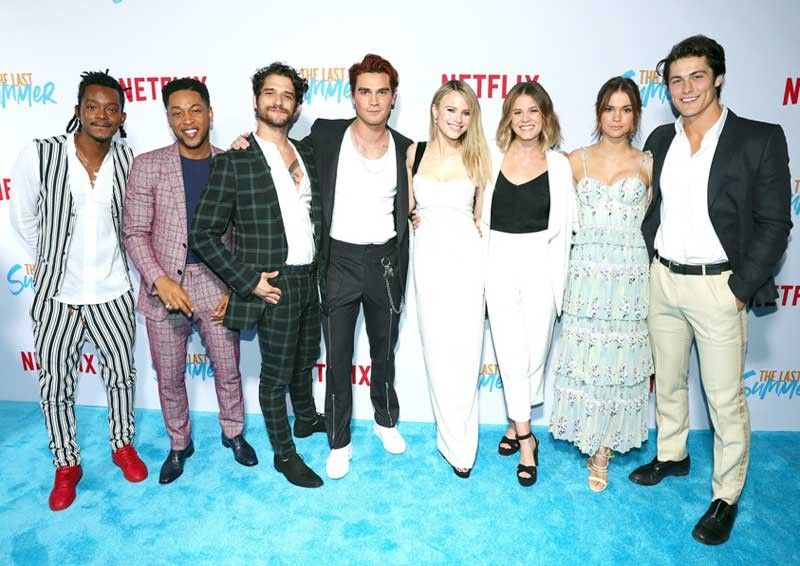 The stars of The Last Summer during a Netflix event. Except for Sosie Bacon (daughter of actor Kevin Bacon, third from right), the six stars who joined the movie's recent junket in Beverly Hills were (from left) Jacob Latimore, Tyler Posey, KJ Apa, Halston Sage, Maia Mitchell and Wolfgang Novogratz. The movie is now screening on Netflix.
CONVERSATIONS
-
Ricky Lo
(The Philippine Star) - May 19, 2019 - 12:00am
BEVERLY Hills, California — "Oh, so you are from the Philippines?" asked Wolfgang Novogratz when he learned where your Conversationalist came from. "My best friend is married to a Filipina and he goes to Manila once a year."
Of course, I took it as a compliment which I returned towards the end of the interview by commenting that he is a potential Superman since he has the looks reminiscent of the late Christopher Reeve, the original DC Comics iconic hero.
That brief light banter set the tone for this Conversation with Wolfgang and the five other stars of The Last Summer, an original Netflix film now streaming. The five others were KJ Apa, Maia Mitchell, Jacob Latimore, Halston Sage and Tyler Posey.
Directed by William Bindley (who wrote the screenplay with his brother Scott, and co-produced with Mike Karz and Wayne Rice), The Last Summer is a coming-of-age movie that follows a group of recent high school graduates as they navigate their way through their final summer before taking off for college. As the youths wrestle with love lost and found, form friendships in unexpected circumstances and take greater control of their relationships with parents, they ultimately decide who they will be and what they will do as they stand on the precipice of adulthood.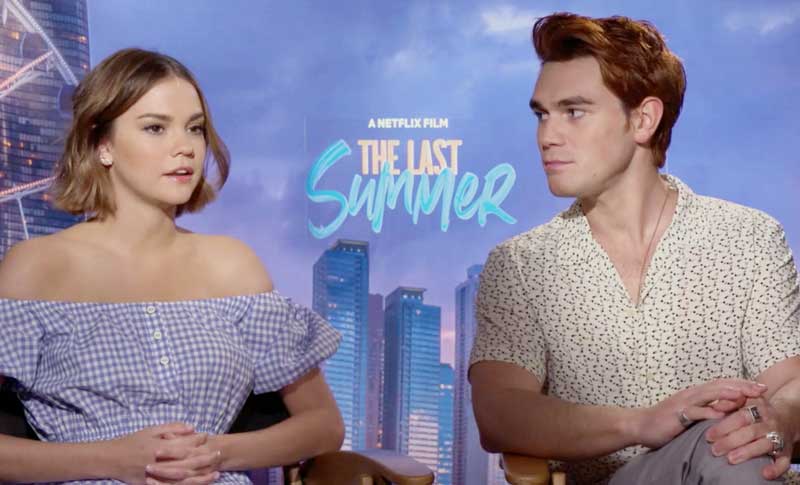 Maia and KJ on what young people can learn from the film, Maia said, 'Figure things out before you take the leap.' And KJ, 'don't rush into making a huge decision.'
Known for his role as Archie Andrews in the CW's hit show Riverdale, KJ plays Griffin, the emerging musician-boyfriend of Maia's character Phoebe, an aspiring filmmaker. Maia is a New South Wales (Australia) native who won hearts as Callie Adams Foster in the ABC Family's The Fosters. Halston plays Erin who has two storylines and two boyfriends, one of them Alec played by Jacob, the actor hailed by Variety, Los Angeles Times and The Wrap as a breakout star and recently selected as one of the Top 30 Under 30 Celebrities of 2019 by Forbes. Fondly remembered for his role as Scott McCall in Teen Wolf, Tyler is cast as the Chicago Cubs player Ricky. Previously seen in the Blacklabel/Netflix feature Sierra Burgess Is A Loser, Wolfgang plays Foster who draws of list of dates hoping to lose his virginity.
Did they see themselves in their characters?
• KJ: "Oh yes, I'm very similar to Griffin who is zero when it comes to girls. He's goofy. He loves music and I love music, too."
• Maia: "Like Phoebe, I was ambitious when I was her age and I was working hard for my dream. A lot of girls can easily connect with Phoebe, I know."
• Halston: "Erin is a planner and I can relate to her on that. She trusts her heart and she lives in the moment. I love her for that."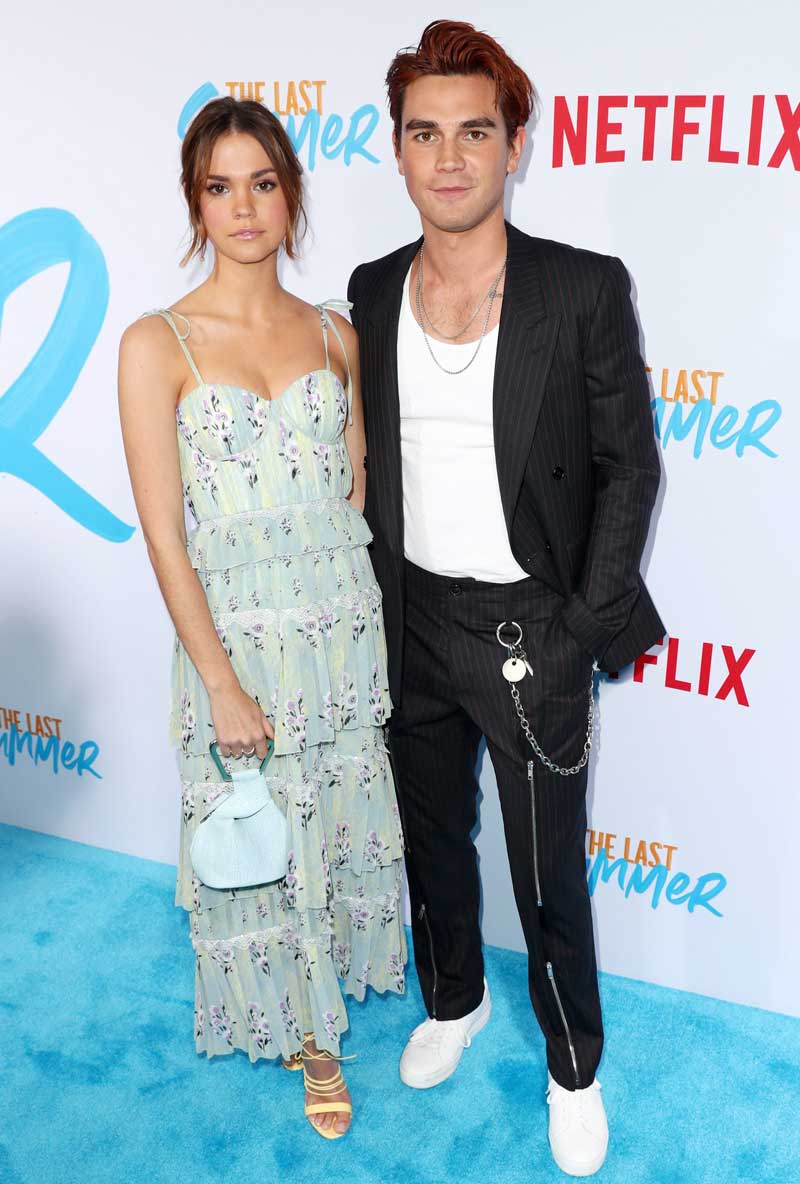 • Jacob: "Alec is in a relationship and I am in a relationship, too, in real life so I feel like I identify with him."
• Tyler: "Ricky is a super dude, super honest and he doesn't hide anything. Like him, I try to be as genuine as possible."
• Wolfgang: "Foster thinks of himself as a womanizer when he's actually a virgin. What's his motive in making a list of girls that he plans to date with? Well, he wants to lose his virginity. The character reminds me of Jason Biggs in American Pie. Did I see myself in Foster? No! I think I kind of based my portrayal on some people that I know."
According to director Bindley, the film was shot over 28 days, 27 in Cleveland and one long day at the Wrigley Field in Chicago which is the setting of the story.
Recalled Bindley, "The challenge on the film was telling so many different stories in so many locations. Every character had a home, a place of work, a summer hangout spot, a party locale, etc. It was a true logistical puzzle and we were blessed with incredibly sunny weather. The other challenge was that the film was set entirely in Chicago where I lived when I was younger and attended college, so it was really important that every scene felt true to the city as a location."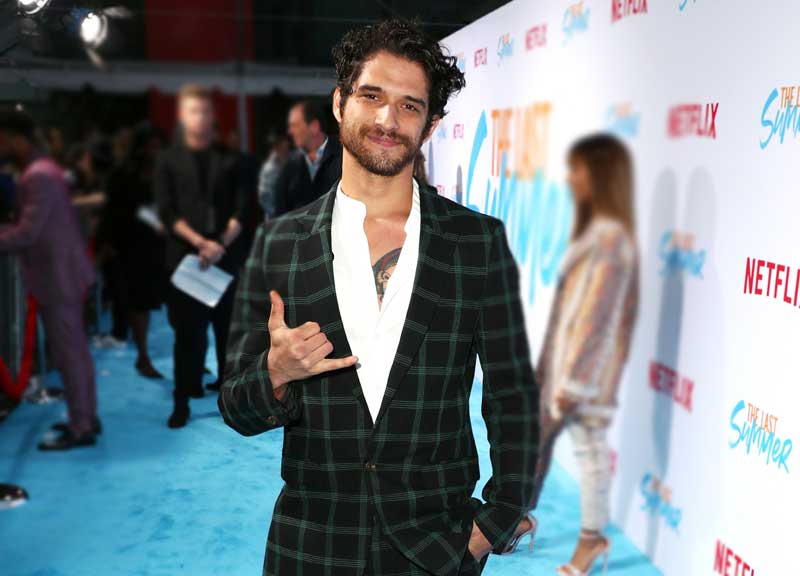 Tyler: Don't try to be anybody else. Be sure to make a good decision what you should be and do the rest of your life.'
Bindley added that he and Scott wrote a story structured similar to Love Actually by intersecting storylines set in the summer after high school.
He noted, "The film explores the time in life when literally everything changes…the last 'recess' before the real world kicks in, when you are no longer a kid but not a fully responsible adult yet either, when you realize that your friends, your girlfriend, people you've basically grown up with are all going in different directions and that you may never see them again…what they were planning to do with their lives until after college just like Benjamin Braddock (played by Dustin Hoffman) in The Graduate."
The six stars (as well as other members of the cast) look so credibly comfortable with one another in the film, like old-time friends.
"In Cleveland," said Maia, "we were billeted in a hotel so we developed a certain closeness. We had pre-production fittings and all that."
Said KJ, "We hung out. We shared free beers, free cookies and endless serving of free beef jerky. We had fun not only on screen but off screen as well."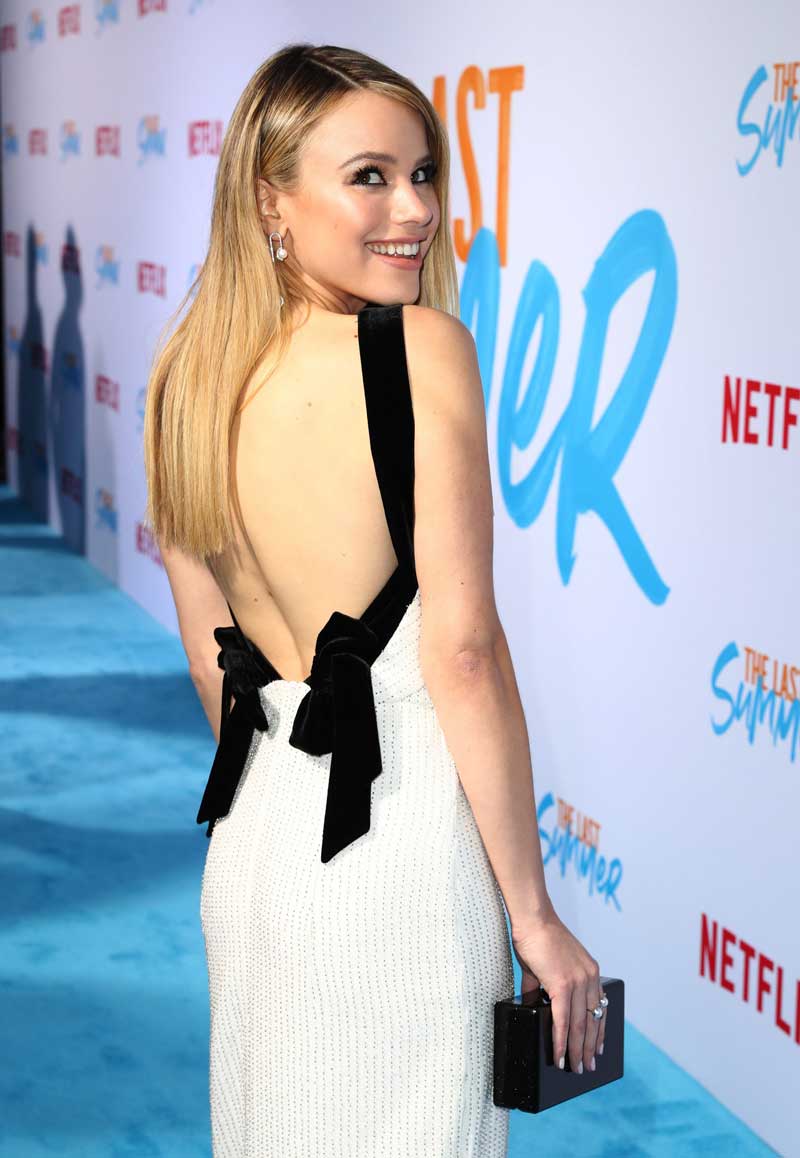 Halston: Follow your feelings and learn to love.
An earlier STAR story quoted Bindley as saying that he hoped The Last Summer would connect with audiences of all ages, and not just high school-college demographic depicted in it, adding that he saw The Breakfast Club in a theater when he was out of high school and "flipping for it," and watching Fast Times "for probably 15 times on TV" just a few weeks prior to this interview.
This Conversation was capped with this question: What lesson can (especially) young people get from the movie?
• KJ: "They shouldn't rush into making huge decisions. They should sit back, chill a bit, talk to friends and follow their hearts."
• Maia: "Figure things out before taking a big leap."
• Halston: "Follow your feelings. Learn to love."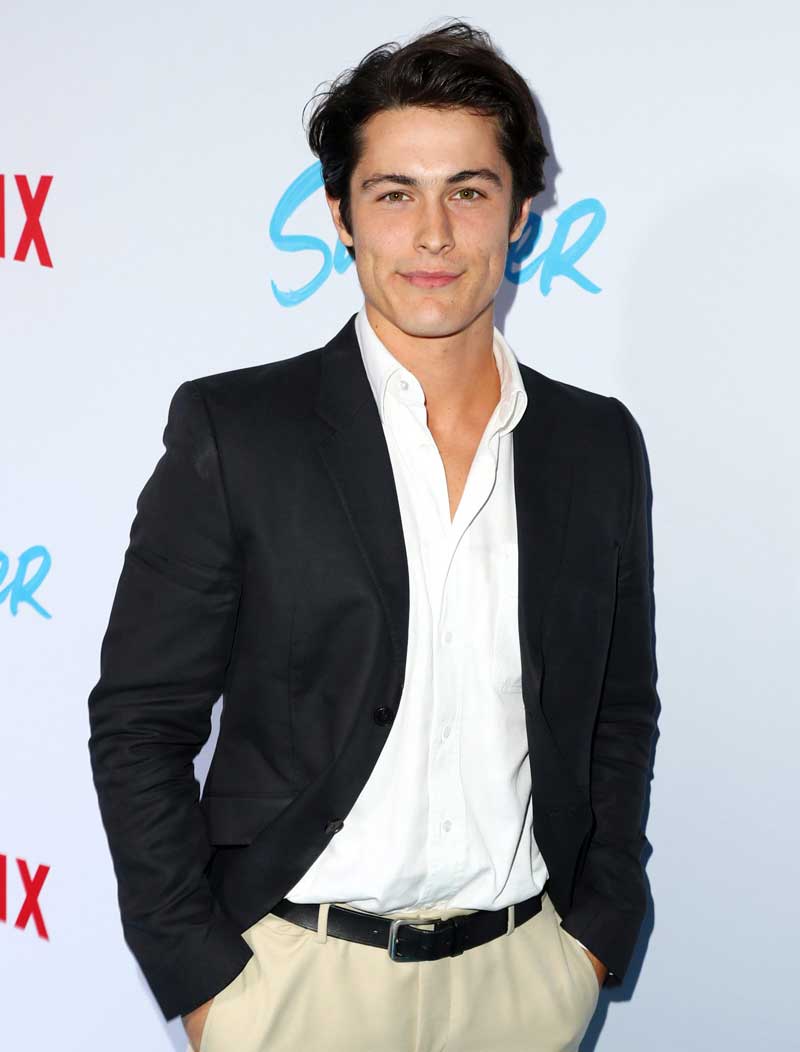 Wolfgang: Be yourself, not what people want you to be. Tell yourself, 'This is me, this is who and what I am, I hope you like me'.
• Jacob: "Accept who you are, embrace how you are feeling. If you love a person, tell her now because it could be the last moment you would be together."
• Tyler: "Kids who don't know what they want after high school can learn a lot from this film. It is for all ages. The lesson? Be cool; don't try to be anybody else and be sure to make a good decision what you should be or do the rest of your life."
• Wolfgang: "Be yourself, not what people want you to be. Tell yourself. 'This is me, this is what and who I am. I hope you like and take me for what and who I am.' If they don't, then that's their problem, not yours."
(E-mail reactions at rickylophilstar@gmail.com. For more updates, photos and videos, visit www.philstar.com/funfare or follow me on Instagram @therealrickylo.)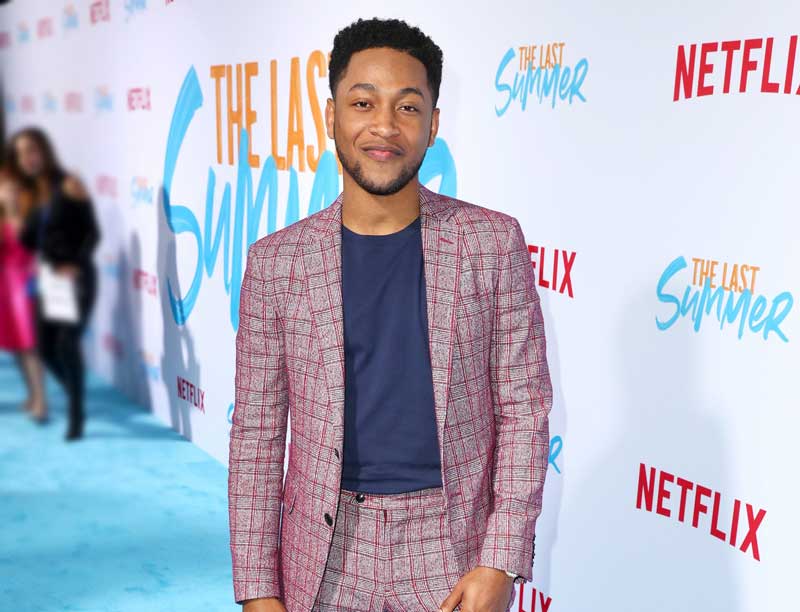 Jacob: Accept who you are, embrace how you are feeling...