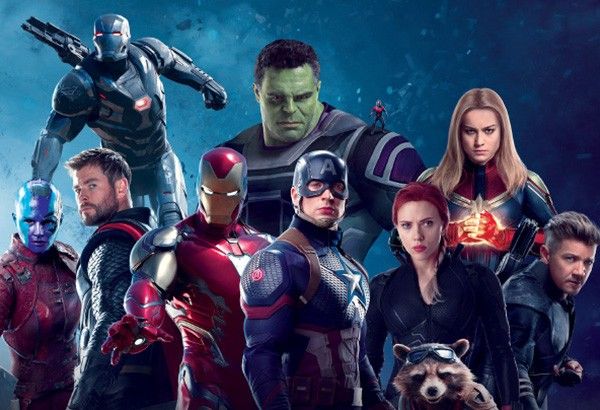 "Avengers: Endgame" poster
SM Cinema/Released
Thanos sends warning for 'Avengers: Endgame' spoilers
MANILA, Philippines — "Avengers: Endgame" directors Anthony and Joseph Russo, collectively known as Russo Brothers, asked "the greatest fans in the world" not to spoil the upcoming Marvel movie.
In their Twitter account, the Russo Brothers posted an open letter, saying: "Thanos still demands your silence" with the hashtag #DontSpoilTheEndgame.
#DontSpoilTheEndgame pic.twitter.com/YZhbrwcijJ

— Russo Brothers (@Russo_Brothers) April 16, 2019
"When you see endgame in the coming weeks, please don't spoil it for others, the same way you wouldn't want it spoiled for you," the Russo Brothers wrote.
The Marvel directors began their open letter by thanking the fans of the Marvel Cinematic Universe for supporting Marvel's 11 franchises spanning for 11 years.
"For all of you who have been on this journey with us since the very beginning, sharing every high and low with your family, your friends, your classmates, your co-workers. Investing so deeply in every character and storyline. Laughing. Cheering. Shedding tears. Giving so freely of your thoughts and emotions in spirited dialogue, theories, fan art, and fan fiction," Joe and Anthony began their open letter.
"Please know that the two of us, along with everyone involved in Endgame, have worked tirelessly for the last three years with the sole intention of delivering a surprising and emotionally powerful conclusion to the Infinity saga," they added.
Although not directly included in the letter, the Russo Brothers' statement came after a five-minute clip of "Avengers: Endgame" was leaked online.
Marvel Studios' "Avengers: Endgame" will be shown beginning April 24 at SM Cinema, SM Cinema IMAX, Director's Club, and other cinemas nationwide.