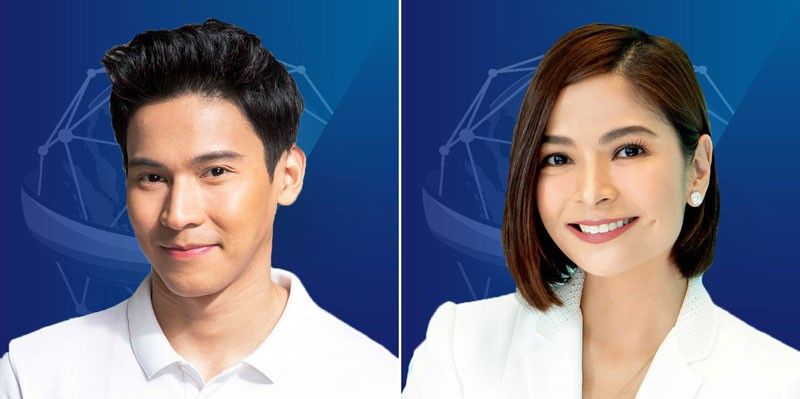 Enchong Dee(left), a franchisee of Peri-Peri Charcoal Chicken & Sauce Bar. Rissa Mananquil-Trillo(right), co-founder and chief brand officer of Happy Skin
Celebrities in franchise business
MANILA, Philippines — What do Enchong Dee, Jericho Rosales, Joel Torre and Marvin Agustin have in common?
Apart from being good actors, they are also into the franchise business, a subject that will be taken up at the Franchise Asia Philippines 2019 (FAPHL) International Conference slated March 27 to 28 at the SMX Convention Center.
Enchong, a franchisee of Peri-Peri Charcoal Chicken & Sauce Bar, is one of the speakers in the conference segment called Lights, Camera, Business: A Journey of Celebrity Entrepreneurs along with Rissa Mananquil-Trillo, co-founder and chief brand officer of Happy Skin; and Bea Soriano-Dee, operations director of Sunnies Studios and Sunnies Face.
Known in the business circle as Ernest Lorenzo Velasquez Dee, Enchong was born and raised in Naga City. He first made a name in swimming competitions at the age of six, became part of the National Team at the age of 13 and landed in various international swimming competitions like the SEA Games, Afro-Asian Games and Asian Games, to name a few.
He retired from swimming competitions to become a full-time actor and later tried his business acumen by founding his own realty company Sky Rocket 88, which has three projects to its credit.
At age 26, Enchong decided to go into food business by opening his first-ever franchise of Peri Peri Charcoal Chicken in Megamall three years ago. Enchong and his partners now have three branches, including UP Town Center and Market! Market!.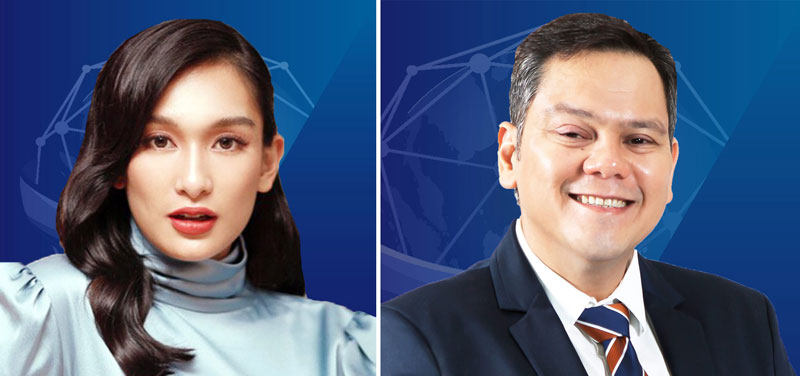 Bea Soriano-Dee(left), operations director of Sunnies Studios and Sunnies Face. Fred Moreno(right), CEO of Xcess Salon and marketing chair of FAPHL 2019
"Celebrities know they can't be in showbiz forever and that they know they are better off having Plan B for their future," said Samie Lim, chairman of the International Franchise Corporation of the Philippines (FRANCORP).
Fred Moreno, FAPHL 2019 marketing and promotions chair, said the participation of celebrities in Franchise Asia Philippines was a most welcome development as the association strengthens its efforts to promote entrepreneurship via franchising.
"This is also our way of luring more celebrities to franchising," added Moreno, who is also CEO of Xcess Salon and who happens to be the son of the late German "Kuya Germs" Moreno. He considers celebrities part of what he calls the untapped market, people who want to try but are afraid because it is outside their comfort zone.
"When I accepted the position of chairman, that is what I wanted to do, utilize my showbiz connection. I'm contacting celebrities to help in the promotions and do interviews," he said.
The conference is one of the four major components of the weeklong FAPHL 2019.
The gathering of people in the franchise business will feature 70 experts who will present or facilitate in six plenary sessions, 14 breakout sessions and 30 roundtable discussions. It will be attended by over 1,000 delegates coming from the franchising and other business sectors.
Keynoting the conference are Trade and Industry Sec. Ramon Lopez and Tourism Sec. Bernadette Romulo-Puyat.
The international conference of Franchise Asia Philippines 2019 will have the theme Growing Businesses, Building Legacies to underscore the role of franchising not only in creating businesses but also in ensuring their longevity.
The theme of the international expo is Be the Boss to highlight the role of franchising in realizing the entrepreneurial dreams of many Filipinos.
Opening the weeklong event is the Certified Franchise Executive Program on March 25 to 26, which is an internationally-recognized certification program for franchise professionals.
Franchise Asia Philippines 2019 is organized by the Philippine Franchise Association (PFA) and is co-presented by Bank of the Philippine Islands (BPI) and PLDT Enterprise.
For details, visit www.pfa.org.ph, www.franchiseasiaph.com or www.facebook.com/franchiseasiaph.