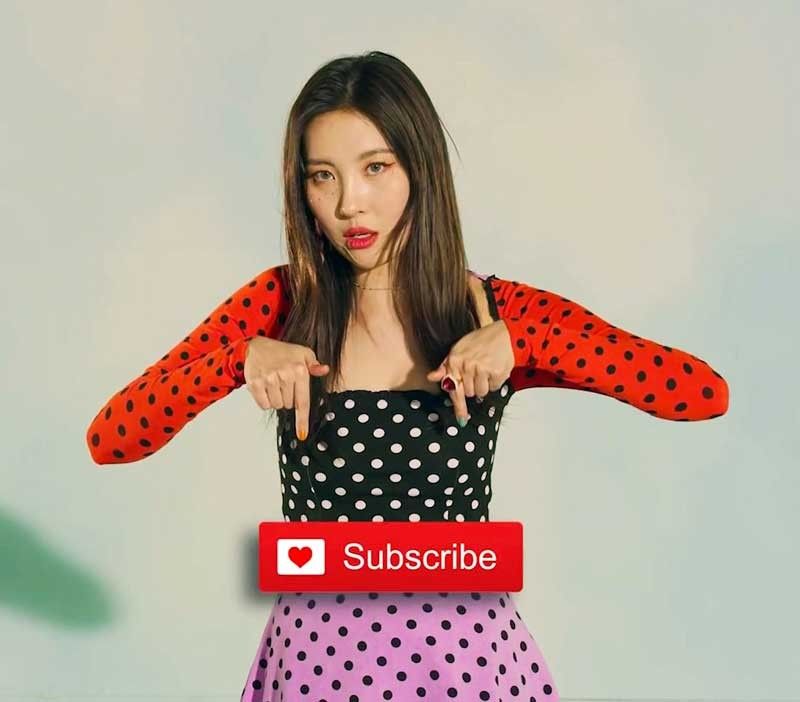 Screencap from Noir music video on YouTube
K-pop queen Sunmi on new song Noir
MANILA, Philippines — Six months after the release of her second mini-album Warning, Sunmi is back with retro pop track Noir. The song, released on March 4, credits Sunmi as lyricist and co-composer with producer El Capitxn (Jang Yijeong).
In an interview with Billboard Korea prior to the song's release, Sunmi shared, "In French (noir) means, 'black, depressing and ominous.' I was curious how 'noir' applies in our everyday lives that we live in right now." She noted the increasing reports of deaths of people documenting themselves in dangerous areas for likes and subscribers on social media. Finding similarly dark themes in this fixation on popularity, Sunmi mused that this may be considered the noir of today.
The songstress presents a clever commentary on clout-chasing and its pitfalls through the Noir music video. The aesthetic of the video (unsurprisingly directed by Lumpens) is top-notch, with shots featuring deceptively bright visuals showing Sunmi attempting ridiculous and life-threatening antics for likes. The obsession is further depicted in her excessive intake of candies shaped like hearts — the typical icon used for likes on platforms like Twitter and Instagram — spliced in between scenes of her posts gaining more traction as she performs increasingly dangerous stunts. The video and the somber vibe of the track together paint an ominous portrait of a social media star's uphill climb to online fame.
In a smart publicity move, a Dance Making Challenge for Noir was opened a day after its release. A whopping 10 million Korean won (approximately P463,000) is on the line and 50 percent of the criteria goes to YouTube views; a mischievous way of emphasizing the song's message and prompting an I-see-what-you-did-there moment for its audience.
But wild music video and funny dance challenge aside, Noir stands strong on its own. It's an impressive, thematically coherent follow-up to her Warning EP that featured 2017 hit Gashina, breakup anthem Heroine and would-have-been-Wonder Girls-track Siren. The Wonder Girls alumna's '80s influences seep through her music, which she writes and composes, resulting in a sound that is distinctively her own. Sunmi is a master of being alluring and unsettling all at once, well-portrayed from the mood of her songs to her captivating onstage persona.
Currently, the 26-year-old soloist is embarking on the initial leg of her very first Warning World Tour, the Seoul kick-off date of which reportedly selling out in only five seconds. Additional dates following the stops in North America and Asia are still to be announced.
Sunmi is unstoppable, it seems. Twelve years in the K-pop industry and she continues to prove that she's got much more to show the world. Best believe we're all eyes and ears for it.