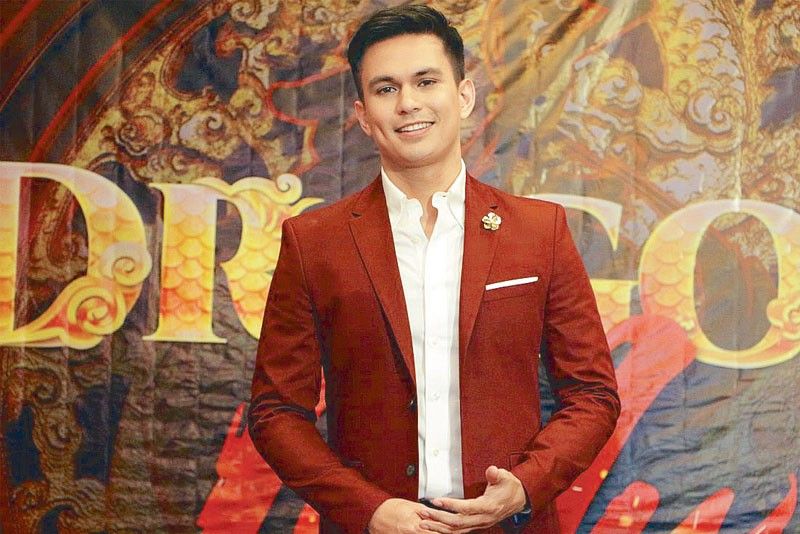 Dragon Lady star Tom Rodriguez can't wait to be a dad one day, but it's marriage first before having kids with girlfriend Carla Abellana
Tom on marriage: Almost there
MANILA, Philippines — Tom Rodriguez's latest Kapuso project Dragon Lady sees the actor in the role of a dragon boat captain where he gets to display his masculinity and fitness level. Fresh from his vacation with girlfriend Carla Abellana in Japan, Tom looks recharged and ready to tackle the role that's both challenging and so new to him.
The Kapuso star said that he not only had to train for the grueling sport, but he also had to learn how to speak Mandarin for his character. He plays Michael Chan, who is described as adventurous and a non-conformist. He refuses to meddle in the family business but is forced to prove his mettle to his traditional Chinese family. He is also "instrumental" in the downfall of Celestina (played by Janine Gutierrez), with whom he falls in love later on. Dragon Lady premieres today on GMA's Afternoon Prime.
Tom's bedimpled face lit up when asked about his V-Day vacation with Carla. Tom has been going steady with the actress for almost five years now and they have reportedly been talking about marriage lately. After all, Tom, 30, and Carla, 32, are already in the right age to settle down.
Asked when would be the "big day," Tom told The STAR, "Ako, alam ko pero I just don't wanna say it or put it out there muna for other people because I want that moment to be ours to be sacred. We're preparing for it slowly but surely. We're almost there. Ayokong bigyan ng percentage baka ma-pressure kami lalo pero it's going great."
Tom added he and Carla have delegated each other such tasks as to who will buy the lot and who will oversee the house construction. "We have compromised na siya bahala sa lot (while) ako naman bahala sa pagpapatayo. Joint account? We're going there. That's one of the stuffs were working on."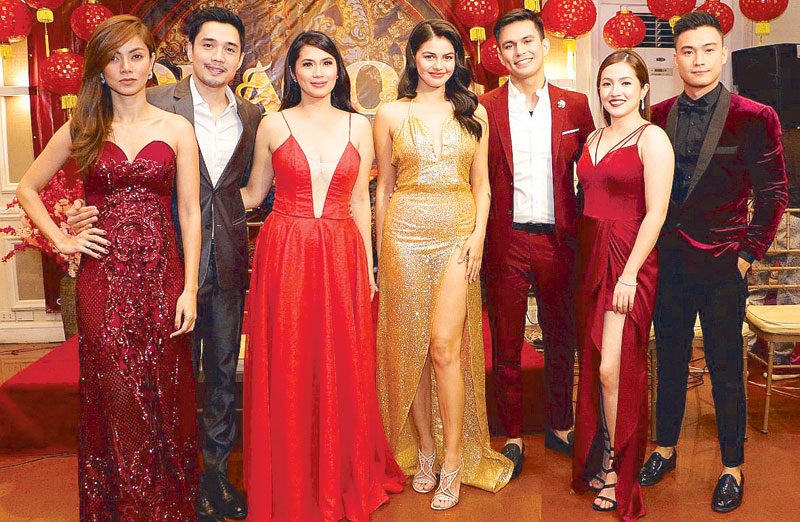 With his Dragon Lady co-stars (from left) Maricar de Mesa, James Blanco, Diana Zubiri, Janine Gutierrez, Joyce Ching and EA Guzman.
Tom makes it a point to spend time with her, admitting to sleeping over at times at her place, because, "it's the only way we know how to see each other despite our busy schedules. (It) helped a lot kasi if I will go home straight to my condo, we wouldn't be able to spend time with each other. So it really helps by going home towards the other person. She is the best partner that's why I'm really looking forward to the real thing."
Does it mean he's also ready to be a dad? "Naku excited ako because I'm fond of kids. Although it's in the works, it's in our plans pero it's a personal choice of us na we don't want to… we have to get married first."
Asked further on what keeps them stronger together, Tom replied, "We just live every day, day-to-day na we try to maintain a partnership. That's our promise (to each other) and our goal for our relationship. We go through life together hand in hand. Mag-away? That's the stuff we want to avoid, we wanna nip the bud, partnership lang dapat."
Despite being together for almost half a decade, Tom said they continue to discover new things in each other.
"Madami pa akong natutuklasan from her childhood, from her barkada and from her family. At the same time, we have new habits na nabubuo together. So, there's always a surprise. I find myself smiling whenever I see her being silly and in her own element. There's so much playfulness in her heart, so much goodness in her heart that it makes me feel so happy. When she's at her most vulnerable, she's like a bundle of joy."