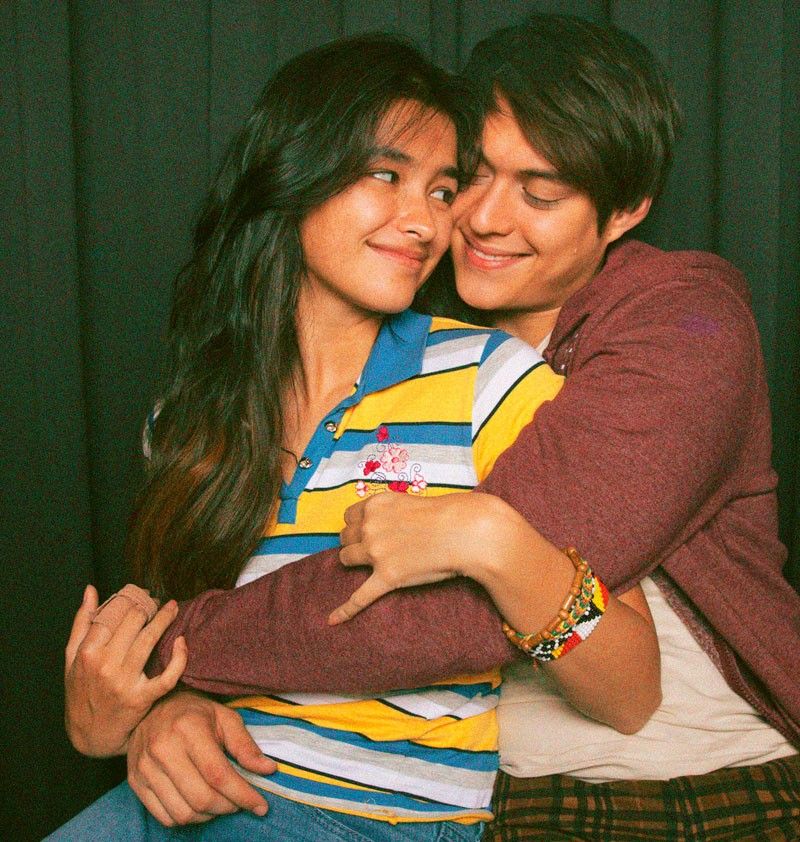 Liza Soberano and Enrique Gil in Alone/Together: Finally, fine acting at its best.
Quiet but riveting love story
Film review: Alone/Together
MANILA, Philippines — Antoinette Jadaone's latest romantic outing is a quiet rendering of love blooming in the campus and gradually tested for what it is worth after graduation.
At the outset, it is not the kind the masses can easily connect with as it is about an arts major who wanted to be a museum archivist mouthing Van Gogh and Monet and constantly yearning about visiting the Met Museum in New York. The man of her affection is a medical student prodded to work hard just to keep up with the academic status of her bright girlfriend.
Outside these middle-class cultural and professional yearnings, Christine Lazaro (Liza Soberano) and Raf (Enrique Gil) get into a spontaneous relationship, which is the kind college students usually get into. She is slim and beautiful and he is tall and handsome. She graduates way ahead as an honor student while Raf has to wait a little bit more to finish a longer course.
It is pure romantic fling almost made in heaven until post-campus life gets complicated.
After years between them, the roles are reversed. She is engaged with a separated father of one, and he finished medicine and has a girlfriend who has no love lost for Van Gogh and Monet.
But one fine day, they meet again and they get to reflect on whether they did the right decision. Much as they don't want to be easily involved again, they realize they are really meant to be for each other.
Antoinette's script is by no means brilliant but it is so taut and wielded with such simplicity that the characters become quietly down-to-earth and coping with real problems.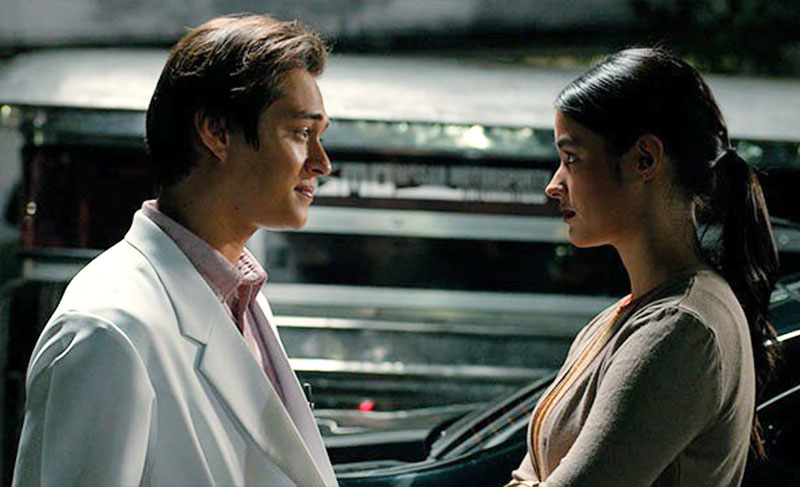 Filipino viewers will wholly patronize a love story for as long as the characters are real and well-acted.
The ensemble acting is generally devoid of hysteria with the authoritative UP professor deftly portrayed by Nonie Buencamino. It finds a good contrast in the sedate but heartfelt mothering of Sylvia Sanchez.
But on the whole, the lead actors shine in their respective parts. The transition of Enrique from a happy-go-lucky medical student to a distinguished doctor is at best smooth and fairly believable.
On the other hand, you see a different Liza in the role that she has immersed into with quiet but smoldering result. The eyes speak a lot, the body movements show a woman still in love but torn between paying a past favor and going back to the man she loves. This is Liza at her best without turning to the kilig factor as her savior. She invests her role with quiet intensity between love and disgust and personal confusion. Like it or not, this is acting so well-defined and away from the demands of inane love teams.
Antoinette's brand of storytelling is as usual straight to the point. She gently guides her actors to the best that they can be and with good rapport working in their favor, you see a love story unraveling without questionable underpinnings and subplots getting in the way.
As a movie observer, you are always wary of characters mouthing Monet and Van Gogh and worried to death the moviegoers would not connect to a museum guide and her exposition on Juan Luna's Spoliarium.
But as the box-office verdict on Alone/Together was finally handed down, you get the message not to underestimate moviegoers.
They will connect to characters not living their dreams and wholly patronize a love story for as long as the characters are real and well-acted and with intelligent direction coming to the fore.
Alone/Together is still showing in cinemas.