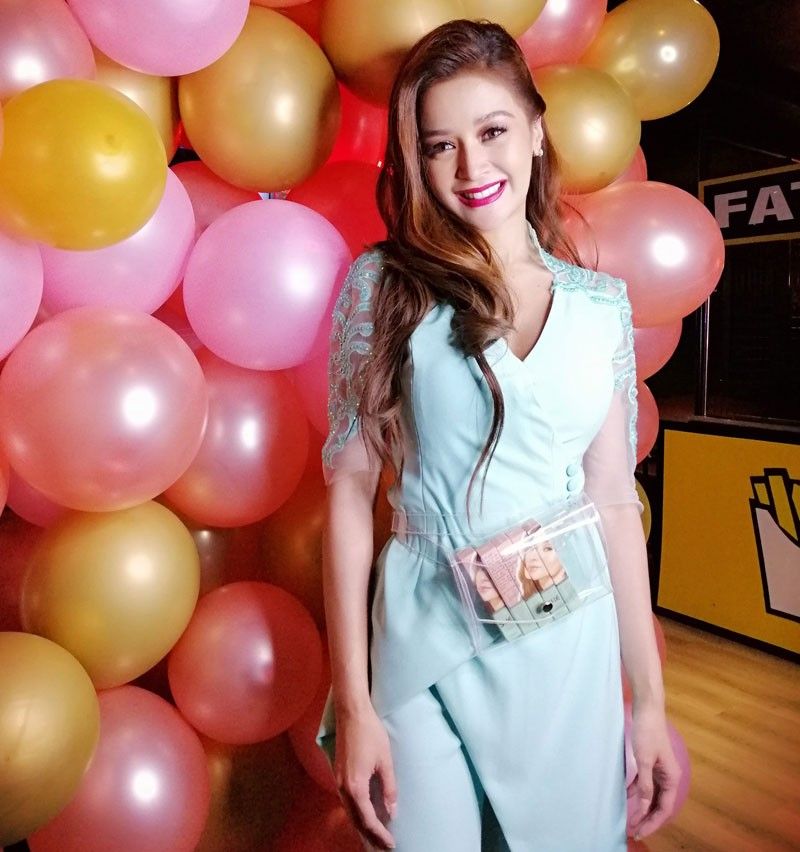 Kris Bernal now has her own make-up line
Photo by Honey Orio-Escullar
Kris Bernal talks about her 'baby'
MANILA, Philippines — When Asawa Ko Karibal Ko lead star Kris Bernal posted an announcement on her Instagram last December about the gender reveal of her "baby," it piqued the fans' curiosity.
Kris would later on admit that the "baby" she was referring to is She, the lipstick line that the Kapuso star has been personally supervising since Day 1. Kris shared that her newest business venture led her to pull out all the stops to the point of having sleepless nights and sacrificing her free time just to make sure that the beauty product would be of high quality.
"I have no more time for R&R…even doing my nail polish (laughs). I really have lots of things to sacrifice even my time with my family. (Supposedly,) I have Sunday as my free time but it's been sacrificed also because I have to meet different people (for this project), while my M-W-Fs are for Karibal Ko tapings. I am already used to getting three hours of sleep and sometimes wala nang tulog," she told The STAR after the recent press launch of She, where Kris got emotional while thanking the people who helped her in this journey.
Besides her love for lipsticks, the reason why Kris wanted to put up her own brand was she got inspired by Kylie Jenner, a self-made businesswoman who established the famous brand Kylie Cosmetics and is touted as the youngest celebrity billionaire in Hollywood.
"My love for lipstick led me to start this business and it was all because of Kylie Jenner. Another reason is because I'm bad at applying make-up. For me, lipstick is enough to keep me going, to put color on my face and it gives me confidence. I feel naked when I don't put on lipstick. So I thought, 'Why don't I create my own lipstick brand?'" said Kris, who last year started conceptualizing She, which is specially developed and manufactured in Korea and available in five shades — Off She Goes, So She-Ic, She's On Fire, Go Girl and She Lovin' It (exclusively available on Shopee).
She is having fun running her own businesses these days because aside from the make-up brand, Kris also owns the Korean barbecue restaurant House of Gogi in Quezon City which opened last year.