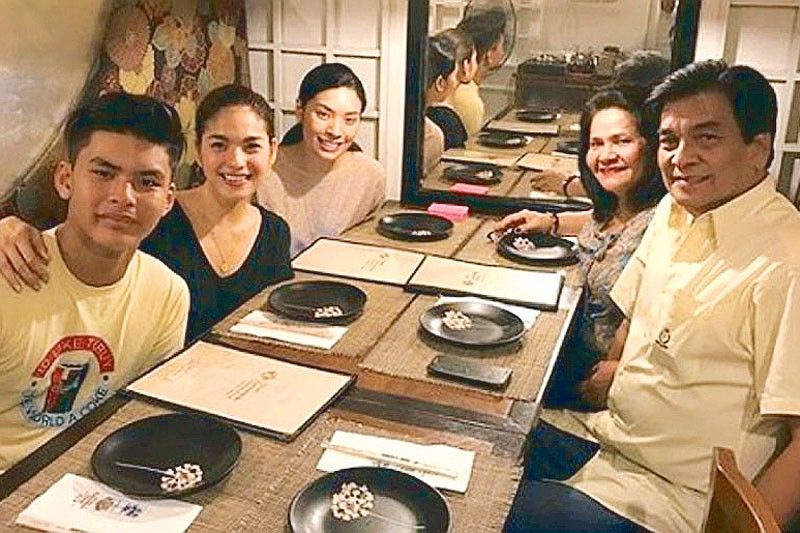 Andrea Torres with her family
Their grown-up Christmas list
With Christmas mere days away, our thoughts often turn to our dreams and aspirations. Whether we're seven or 97, we're still kids at heart wanting to indulge a childhood fantasy or realize a lifelong dream.
A favorite song ­— and one with really poignant lyrics ­— is My Grownup Christmas List composed by David Foster with lyrics by Linda Thompson-Jenner. Natalie Cole first sang it on Foster's album River of Love but it has since been performed by Amy Grant, Donny Osmond, David Pomeranz, Barbra Streisand, Kelly Clarkson and Lea Salonga.
The refrain is plaintive and hopeful at the same time. "So here's my lifelong wish, my grown-up Christmas list not for myself but for a world in need: No more lives torn apart, that wars would never start, and time would heal all hearts, everyone would have a friend, right would always win and love would never end. This is my grownup Christmas list."
We asked several Kapuso talents what their Christmas wishes are this year. Many of them longed for precious family time while others, like comedian Betong Sumaya, indulged in childhood whims.
Family first. "This Christmas, I'm not asking for any material things. I just hope to spend time with my family. I'm going to head back to the States to be with my mom and my siblings," shared Tom Rodriguez.
"My wish is not material stuff, but a complete and relaxing trip with my family. Mas gusto ko kasing makapag-bonding since it's the holiday season at maganda itong pagkakataon para makasama yung pamilya," said Rayver Cruz.
For Andrea Torres, Christmas is about the people around her. "Despite how preoccupied we are with Christmas preparations and everything associated with the season, may we never forget why we are celebrating Christmas in the first place: bonding time with friends and family; and to challenge yourself to spread the love to strangers as well."
"I used to wish for material things but now, I couldn't think of any wish because I'm already very happy with what I have now. I realize that the best wish I could ever have for myself is genuine happiness and to have more time to spend the holidays with my family and Jak," shared Barbie Forteza.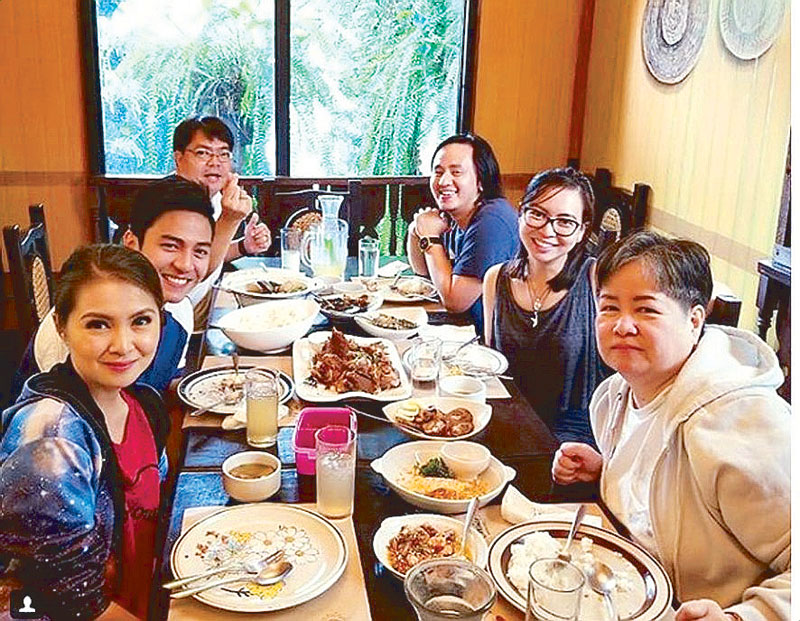 Barbie Forteza with her family
Careers. For some Kapuso artists, it's their careers and how they can improve on them that matters the most. "Ang gusto ko lang ngayong Pasko ay maging masaya and magbloom pa yung career ko. Sana rin mas dumami pa yung sunflowers ko, kaya mas inspired akong magtanim ng sunflowers. Hopefully, the success will continue," said Kyline Alcantara.
"My only wish is for my projects to continue and of course, good health for me and my family," shared Sanya Lopez.
"I want to learn how to be more responsible in terms of my work or anything in my personal life such as finances, love and the decisions I make. I want to learn how to be more independent and to build a better relationship with God," said Inah de Belen.
Bright future. Benjamin Alves wants good health, peace of mind and "a good early retirement fund" while Andre Paras wants to save up to buy a farm "where I can take my family during the breaks and holidays and just escape for a bit."
Mark Bautista dreams of setting up a business for his parents "para pag tumanda na sila mayroon silang pagkakaabalahan."
Childhood dreams. Mikee Quintos sees a lot of girly stuff in her immediate future. "For me, it's gonna be heels, shiny dresses and red lips. During Christmas, my mom and three sisters really like to dress up. Kahit nasa bahay lang kami, we enjoy dressing up for the holidays."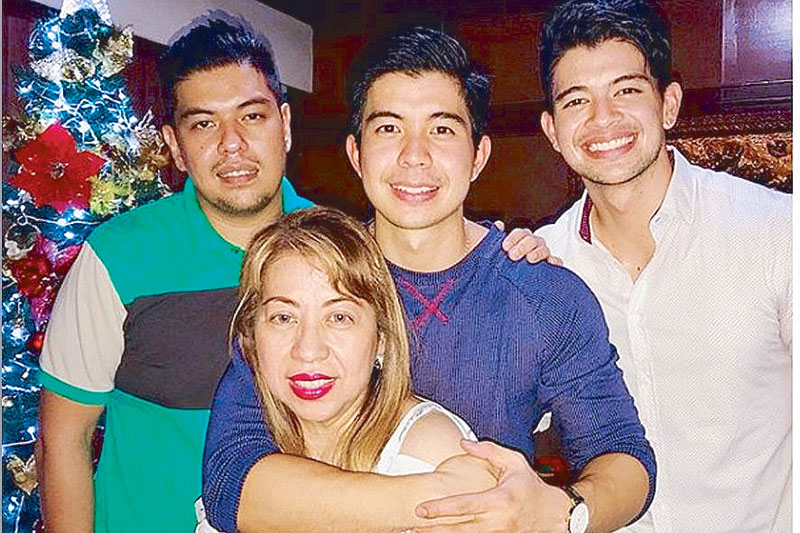 Rayver and Rodjun Cruz with their family
Manolo Pedrosa, on the other hand, wants a car for work "so I don't have to borrow from my family anymore" while Devon Seron "hopes to travel more, and be able to express myself in doing the things I love."
And Betong Sumaya's Christmas wish? "Laruan ang gusto ko kasi nung bata ako, hindi naman ako ganun kayaman at eksakto lang talaga yung pera ko. I never had a Gameboy so palagi ako nanghihiram sa pinsan ko na simula umaga hanggang gabi siya naglalaro. So ako, gabi ko na lang siya nalalaro. There is also a Thundercats game I want because I used to see it being played by my playmates before."