Welcome to Miss Philippines Street
December 19, 2018 | 12:00am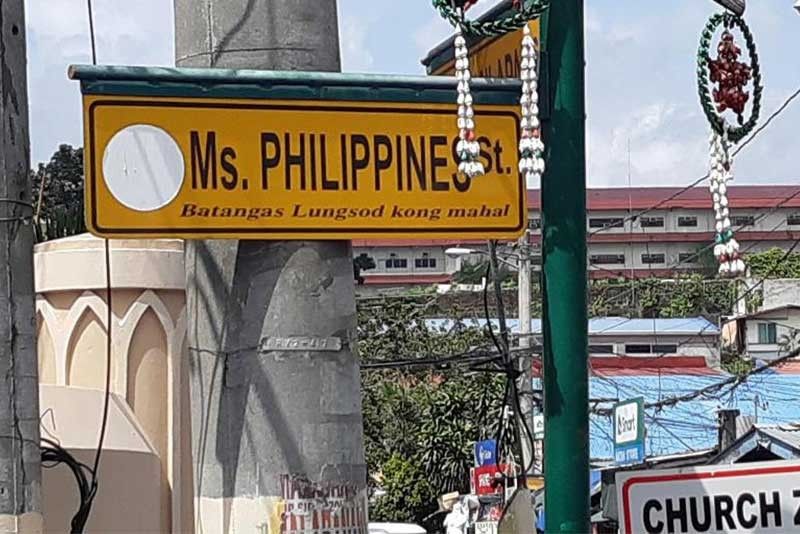 MANILA, Philippines — Filipinos are known for their fixation on beauty pageants long entrenched in their culture. Batangas City, however, probably owns the distinction of being the most obsessed of all which can be traced back in the 1920s when this quaint city — now a first-class eco-tourist city in the CALABARZON region ­— went so far as to dedicate a whole stretch of street to Miss Philippines.
This was to honor the Batangueña winner of the first Miss Philippines, the first national beauty contest which officially replaced the Manila Carnival Queen title in 1926. The winner, Miss Batangas Anita Agoncillo Noble, a 20-year-old lass from the town of Lemery, came from a distinguished family of revolutionists and patriots. Anita was later married to Juan F. Nakpil (National Artist for architecture). One of Anita's daughters, Edith Nakpil, was also crowned Miss Philippines in 1955.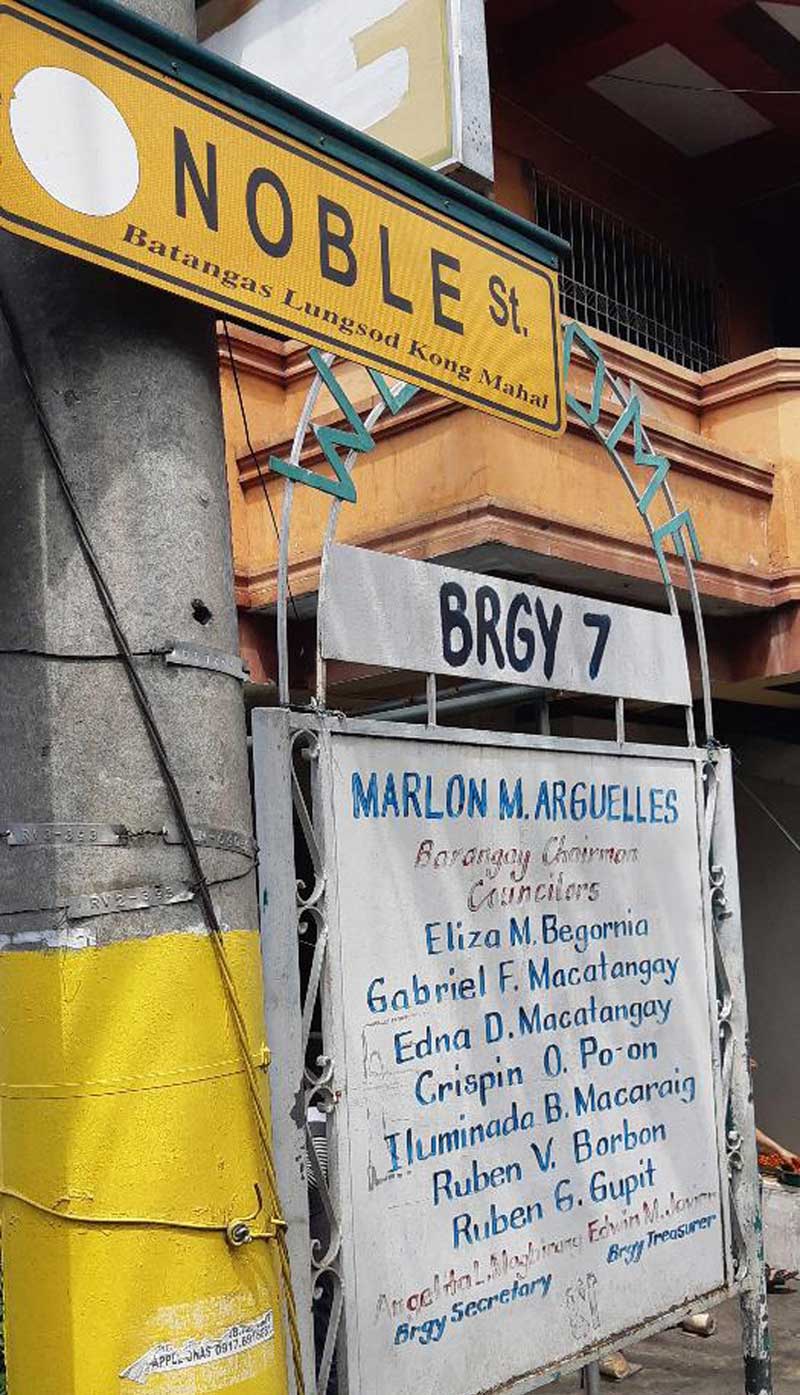 Could Noble Street also be named after Miss Philippines Anita Noble?
Our discovery of this historic trivia transpired during a private tour of the city's museum hosted by lawyer Victor Reginald Dimacuha, secretary to Mayor Beverley Dimacuha; and Erick Anthony Sanohan, economic and investment promotion officer.
According to tourism officer Eduardo Borbon, the dedication to Miss Philippines of the now-crowded residential street — a bit less than a kilometer with the imposing Iglesia ni Cristo in one corner and some business establishments scattered around ­— was contained in an ordinance passed by the Sangguniang Bayan the same year Anita won the nationwide pageant. Since the colonial period, Filipinos have already been fascinated by the colorful pageantry of young beautiful ladies through Flores de Mayo and Santacruzan, as well as the Manila Carnival Queen.
Borbon, meanwhile, said it's possible that a parallel road just a block away called Noble Street could have also been named after Anita herself. However, it has become an unsolved mystery as to whom the road was actually dedicated to that even local residents seemed clueless.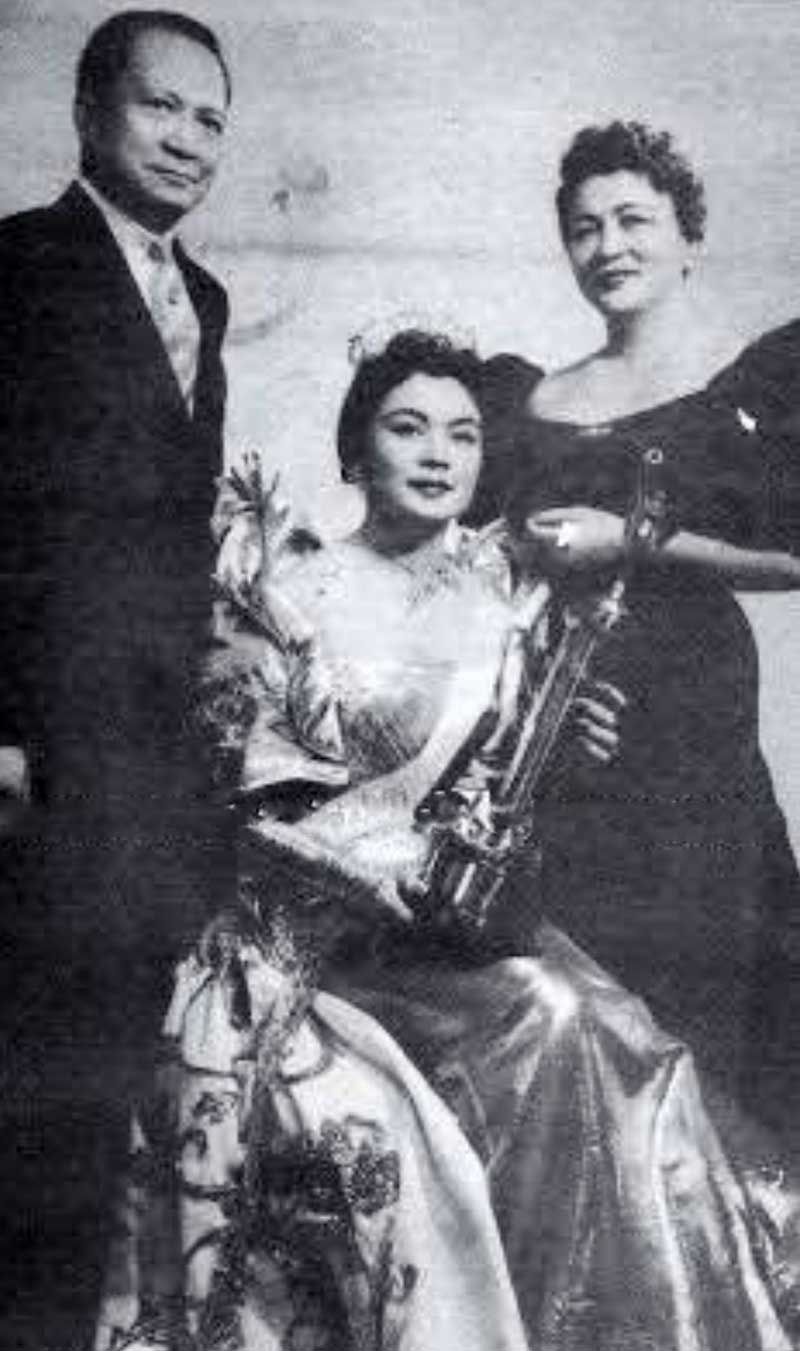 Anita Noble (standing right) with her husband Julio Nakpil and their daughter Edith Nakpil, who was crowned Miss Philippines in 1955.
"I already asked the Sangguniang Panlungsod about the history of Noble Street, but they couldn't locate old files of the ordinance that could solve the mystery," Borbon said.
He added that the existence of Miss Philippines Street surprises and amuses visitors from out of town considering all of the roads in the city are named after historical figures and heroes, from Diego Silang to the three martyred priests — Padre Gomez, Burgos and Zamora.
A prominent and long-time resident Antonio (Ka Tonying) Pastor, a 90-year-old surviving witness to the evolution and progress of the city, said Noble Street could actually be named after the beloved Batangas Gov. Vicente Noble, an uncle of Anita Noble, who served from 1930 to 1937.
"That's what I know but it's subject to verification," said Pastor, a retired lawyer whose landed family owns the famous landmark and well-preserved Pastor-Acosta ancestral house built in 1883.
Vivian Talambiras-Cruz, a retired United Nations employee who calls Batangas City and West Orange, New Jersey home, said the city has many little-known historical and cultural facts that only add to the city's mystique.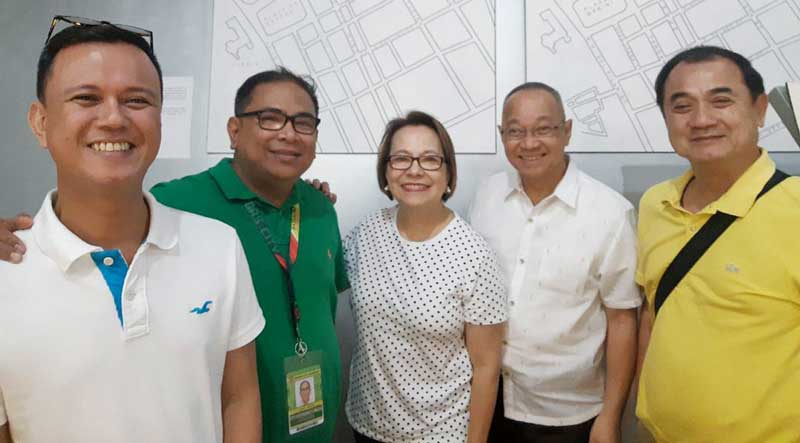 At the Batangas City Museum are (from left) city officers Erick Anthony Sanohan and lawyer Victor Reginald Dimacuha, balikbayan Vivian Talambiras-Cruz, tourism officer Eduardo Borbon and balikbayan Frank Cruz. — Photo by Edmund Silvestre
Vivian, a pride of Batangas City, was among the recipients of this year's The Outstanding Filipinos in America (TOFA) Award bestowed on Oct. 27 at the Carnegie Hall in Manhattan, hosted by Asia's King of Talk Boy Abunda.
Married to retired Mizuho Corporate Bank (NY) VP Frank Cruz, Vivian was honored for her community service and humanitarian work. She became a convenor for the Build A Shelter Project which built over 100 homes for victims of Typhoon Yolanda. A key stakeholder of the AKOIO Foundation, she has been helping provide free hearing aids and free cleft palate surgeries across Batangas, and managing medical supply donations to local hospitals. She also has served six years as the president of the Assumption Alumnae Abroad NY Chapter, and has organized fundraisers at the Philippine Consulate General in NY.
Vivian was part of the team at the U.N. International Atomic Energy Agency (headed by director general Mohamed ElBaradei) that won the 2005 Nobel Peace Prize for its distinguished work to demilitarize nuclear technology and make sure it is used for peaceful purposes.