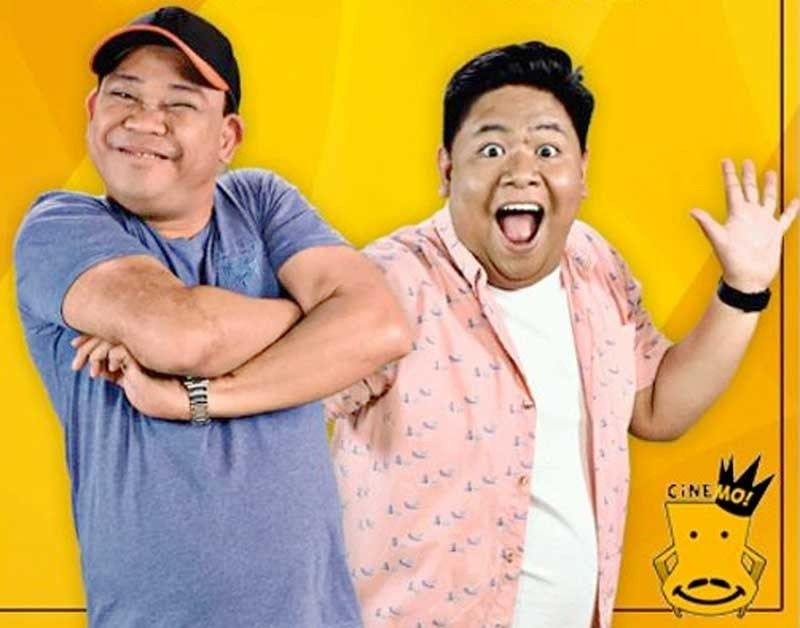 Hosts Jobert Austria (left) and Nonong Ballinan
ABS-CBN TVplus brings Sorpresaya
KAPAMILYA DAY
-
Kane Errol Choa
(The Philippine Star) - December 11, 2018 - 12:00am
Kapamilya komikeros Jobert Austria and Nonong Ballinan are the funny duo viewers see in Home Sweetie Home and other Kapamilya shows. But this year, they add another feather to their cap as hosts of Sorpresaya, the first game show on ABS-CBN TVplus' exclusive channel, CineMo.
In Sorpresaya, Jobert and Nonong spread fun together as they travel around different provinces in Luzon to bring the new game show closer to Filipinos. Adding hilarity to Jobert and Nonong's proven funny chemistry is It's Showtime's Miss Q&A finalist and The Kids' Choice grand champ, Elsa Droga.
Mounting a game show in different provinces every week is no easy feat, but for the trio, the effort of traveling to provinces in Luzon is worth it as long as they can make people happy since Sorpresaya aims to reward audiences with loads of cash prizes through its entertaining segments.
"We have a lot of segments that are funny and enjoyable," said Jobert.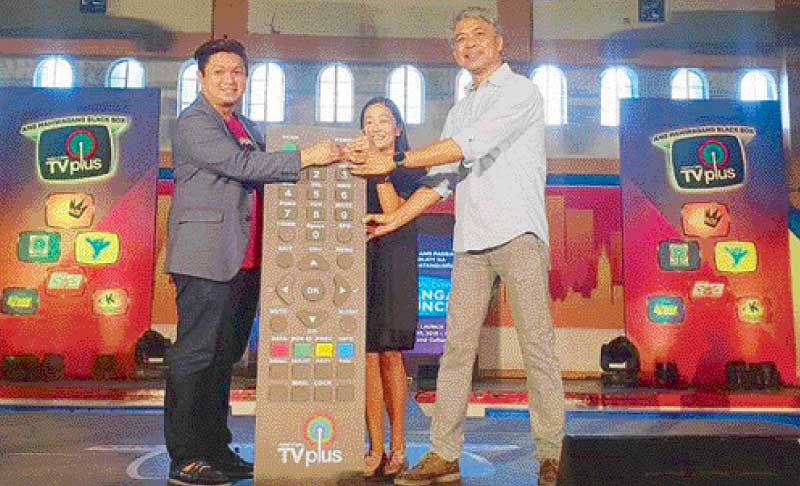 From left:CineMo channel head Mark Awiten, YeY and Knowledge channel head Danie Sedilla Cruz and ABSCBN Southern Tagalog area head Woodrow Francia lead the ceremonial switch on of ABS-CBN TVplus in Batangas
In fact, Jobert and Nonong's show on CineMo called Sagot Ka Ni Kuya Jobert is one of the seven segments of Sorpresaya. Three audience members who can sum up the courage to ask Kuya Jobert sensible or out-of-this-world inquiries automatically take home P500.
One of the show's major games is Wanted, a thrilling crowd pleaser that picks a winning player from a pool of 20 randomly selected audience members who meet four qualifications set by the show. If none of them meets the qualifications, the jackpot prize will continue to grow bigger until a winner emerges.
There is another part of the show that pits two hunks from the audience called Macho Singers. But instead of making girls shriek in kilig, players of the game make audiences laugh out loud as they belt out songs popularized by female singers.
Meanwhile, women who are vocal about their opinions have a chance to join Debate Girls, where they square off based on the proposition side assigned to them.
Even kids and senior citizens have a chance to shine in Sorpresaya. A kiddie player from the audience who gets the most correct answers in the Isip Bata segment will take home the jackpot, as senior citizens compete in a game of charades in Hula Mo 'To.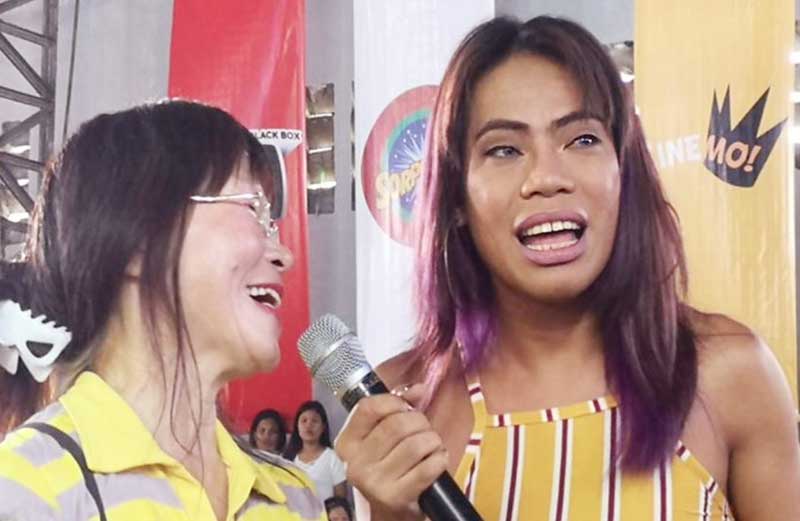 Elsa Droga with a contestant
Sorpresaya has elements of a fiesta. It is entertaining and interactive. It celebrates unity as people converge together to cheer for their friends and neighbors and witness a fun show in their own hometown. And for Nonong, being part of the game show is something to be grateful for.
"We enjoy this experience. This is a new learning opportunity for us that is why we give it our all. We're so thankful for this show," said Nonong.
Meanwhile, residents in Batangas can now begin enjoying Sorpresaya and the other benefits of ABS-CBN TVplus as ABS-CBN has started its digital broadcast in the province last Nov. 10, making Batangas the 16th coverage area of ABS-CBN TVplus.
Sorpresaya airs weekdays at 10:30 a.m. with a same-day replay at 10:30 p.m. on ABS-CBN TVplus' CineMo.