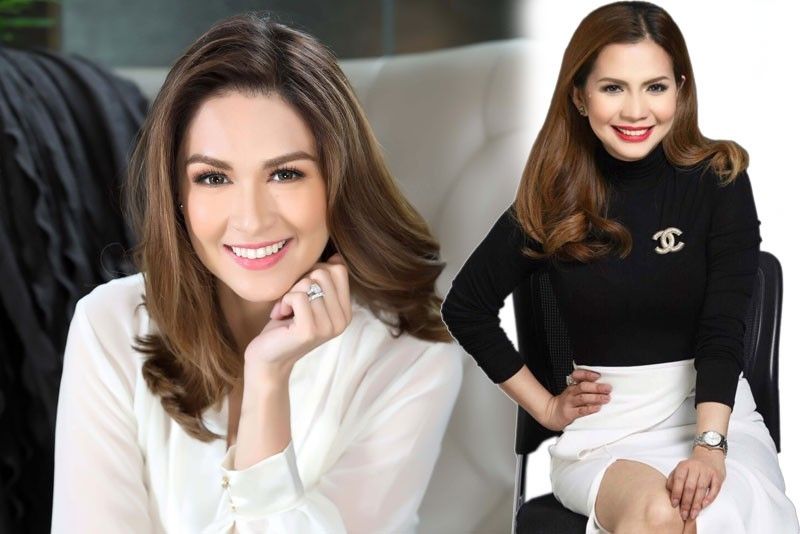 Marian Rivera and Beautederm head Rhea Anicoche-Tan are 'beaute-ful' partners for a line of 'scents of love'
Marian tears up when Dingdong quits running in 2019 elections
FUNFARE
-
Ricky Lo
(The Philippine Star) - November 5, 2018 - 12:00am
During the recent launch of her collaboration with Beautederm Home in Reverie, Marian Rivera confessed that she cried when her husband Dingdong Dantes backed out from running (for senator) in the 2019 mid-term elections. Along with Agot Isidro and Jim Paredes, Dingdong was widely rumored to be among the showbiz stars eyed for the administration's senatorial line-up.
The reason given by Dingdong was that he wanted to take care of Marian who is due to give birth to their second child maybe in March or April next year. Their first child, Zia, will turn three years old this month.
"Except for the bump," said Marian, "I don't feel any difference from my first pregnancy. Wala din akong pinaglilihian."
Seated on stage with Marian during the launch was Rhea Anicoche-Tan, president and CEO of Beautederm.
"Before I accept any endorsement," said Marian, "sinusubukan ko muna ang produkto. I love the scent of the Beautederm products I am endorsing. They are so relaxing, nakakawala ng stress."
Reverie by Beautederm Home is an exquisite line of home scents ­— from soy candles to room and linen sprays — created by Beautederm in collaboration with Marian to exhilarate and rejuvenate everyone at the comfort of their homes.
Reverie is actually a play of words between Marian's maiden name and the concept of the brand's desired effect to its users — to drift away, dream, and relax while basking in the extraordinary, sweet and "beaute-ful" scents of love of Beautederm Home. The Reverie line of Beautederm Home includes Into The Woods (Bamboo Scent), Smells Like Candy (Cherry Scent), Time To Bloom (Fresh Rose Scent), Something Minty (Eucalyptus Scent), and Rest & Relaxation (Lavender Scent) — all created from formulation to individual packaging in very close collaboration with Marian.
Rhea Tan added, "We partnered with Marian to make her simple, practical yet very stylish lifestyle accessible to everyone."
Romy recalls memorable encounter with Rico J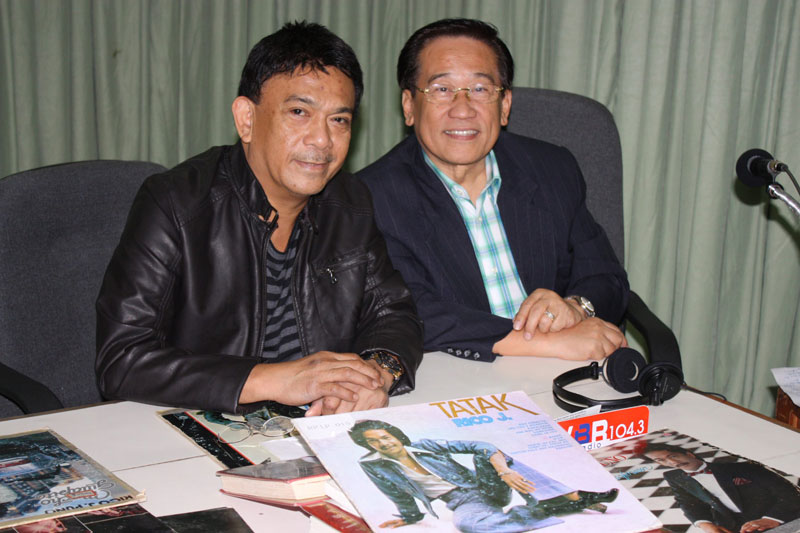 Rico J. Puno when he appeared as poem reader on the radio program of election lawyer (now senatoriable) Romy Macalintal.
As we bid farewell to Rico J. Puno, dubbed as the Total Entertainer, election lawyer (and now senatoriable) Romy Macalintal is sharing with Funfare readers his own personal encounter with Rico when he guested in Romy's former radio program over DWBR, The Law of the Heart is Love, on Aug. 14, 2010, where he read six love poems and sang live some of his popular songs.
When asked about his version of Barbra Streisand's The Way We Were where he infused Tagalog lyrics "Alaala, noong tayo'y mag-sweetheart pa; namamasyal pa sa Luneta; na walang pera," he said, "Yon naman talaga ang buhay ko noon… walang pera at minsan nangungupit pa sa mga nanay."
Rico recalled that before that song, which catapulted him to stardom in 1975 as a singing sensation, "I already had a song that I wrote in collaboration with my schoolmate, Jose Valeriano, titled Elliptical Road."
Asked by Romy why that title, Rico said admitted, "During those days, meron akong sinusundo doon sa UP, and I used to pass by Elliptical Road in Quezon City. Sa Elliptical Road, ako ay paikot-ikot, ayaw ko na…That was the opening line."
Their interview took almost two hours where Rico practically did a live concert of his songs and even asked Romy to do a duet with him.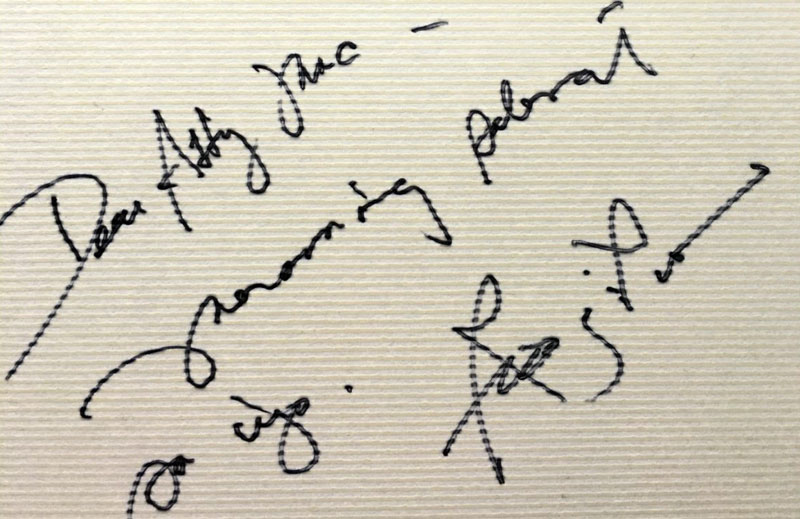 Rico's autograph on Romy's 1964 album.
"What a great honor, indeed," said Romy.
"In composing songs, what is needed is inspiration kung saan kailangan moody ka at isa sa basehan para magkaroon ng mood ay kung wala kang pera," he said in jest. "Lahat ng sentiments mapi-feel mo lalo na 'pag in love ka at dehado ka ng konti. Yan ang moods na makagagawa ka ng magagandang awitin. And at times, you have to write love poems for your lyrics, then saka mo lalapatan ng musika."
Sighed Romy, "There were still a lot of banters and repartees I had with him but due to limited space, I regret I cannot fully share the same with your readers. Suffice it to say, however, that it was a once-in-a-lifetime experience to have that personal encounter with an authentic entertainer like Rico J. Puno."
(Note, from Romy: If anyone would request for a copy of that taped episode I had with Rico J, please advise them to e-mail me at rbmacalintal@gmail.com and will gladly share it with them for free.)
(E-mail reactions at rickylophilstar@gmail.com. For more updates, photos and videos, visit www.philstar.com/funfare or follow me on Instagram @therealrickylo.)