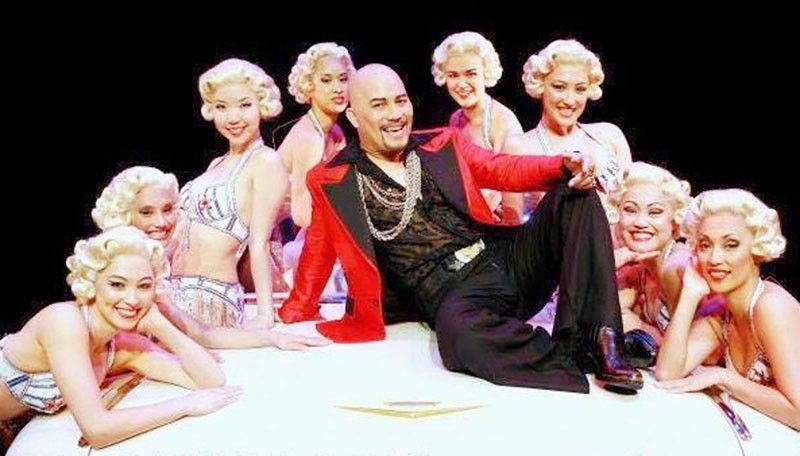 Leo Tavarro Valdez as The Engineer in one of the iconic scenes in the Cameron Mackintosh megahit musical Miss Saigon. Below: Leo runs 10 kilometers every day in preparation for his return to the musical. 'From size 38, my suit is down to 36,' he says.
Leo back as Engineer in Saigon after 10 years
FUNFARE
-
Ricky Lo
(The Philippine Star) - September 17, 2018 - 12:00am
Breaking news: More than 10 years after he quit Miss Saigon, Leo Tavarro Valdez is reprising the role as The Engineer in the ongoing UK tour of the 30-plus-year-old Cameron Mackintosh megahit musical. The Funfare informer said that the invitation was emailed to Leo as early as August by Trevor Jackson, the musical's executive producer, on the behest of Mackintosh. But Leo had to beg off pending some commitments here.
Texted for confirmation, Leo said, "Actually, I have commitments until December but I decided to set aside some of them for Miss Saigon. I love Miss Saigon; I owe a lot to Miss Saigon."
Leo is leaving today for UK and will start rehearsing next Monday, Sept. 24, before starting his comeback performance on Oct. 24. After a week-long rest in London, he will fly to Zurich for the opening of the musical on Nov. 25 and after the run he will take another week-long rest in Paris before he flies to Cologne, Germany, to kick off the musical's Europe staging. Leo will be away until February next year.
In UK, Leo will be in good company with the Filipinos in the cast including Aicelle Santos as Gigi, Joreen Bautista as Kim and Gerald Santos as Thuy. Red Concepcion as The Engineer has moved to the US three weeks ago and his understudy, Christian Rey Marbella, will continue as Leo's understudy.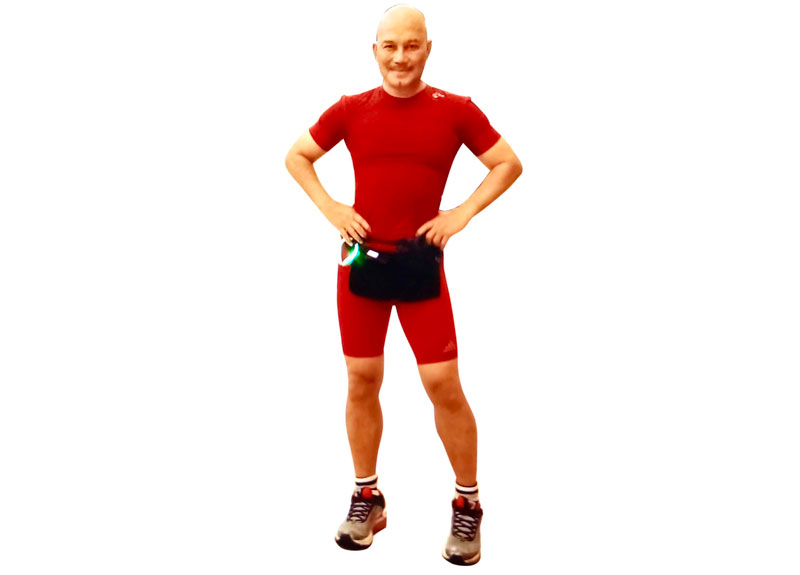 "Christian had been my understudy before," noted Leo.
Since 1994 (to 1995) when he had his debut as The Engineer in London, Leo has performed (by conservative estimate) more than 500 times so the role has become like second skin to him. His other performances: 1996 in Sydney; 1998-99 in London; in Manila for six months (with Lea Salonga, the original Kim, for three months); in Hong Kong for three months; in Singapore for another three months; in UK from 2001 to 2003; and in 2007-08 in Australia.
The Filipinos in the UK tour, as well as the other members of the cast, reportedly cheered when they learned that Leo was going back. "Nagsigawan ang mga Pinoy," according to another Funfare informer.
"I can't described the feeling of being back in the musical that made me," said Leo who was described by Mackintosh as "My favorite Engineer" in an interview with this writer years back. The Europe tour is significant to Cameron and it needs "a star performer like Leo Valdez" who holds the distinction of having performed the role the most number of times.
During his 10-year post-Saigon period, Leo was preoccupied with corporate shows, concerts at the Resorts World Manila (RWM) and two musicals, The King & I and Priscilla, Queen of the Desert. He almost did the titular role in Phantom of the Opera in Melbourne.
"I am honored that Cameron and company still want me after all these years," admitted Leo. "Although I still need to rehearse since I will be performing with a new cast, doing the role will not be harder; it will even be better because I will be more focused and I will be taking a different approach."
Part of (the health buff) Leo's preparation is running 10 kilometers every day and keeping a strict diet.
"From size 38," he said, "my suit is now down to 36."
The 'Tawag' that Steven Paysu couldn't resist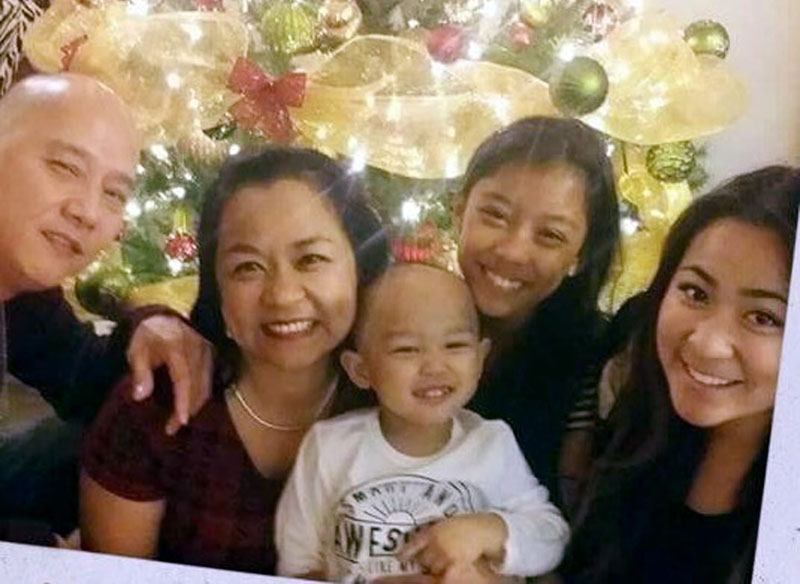 Steven Paysu with his wife Melanie dela Cruz and their children.
When Steven Paysu saw on TV the invitation for Tawag ng Tanghalan aspirants, a little bulb lit up in his mind. Yeah, why not?, he told himself, after all singing has always been his passion even now that he is 55 and happily married to Melanie dela Cruz with whom he has three children (eldest is 21 and youngest is four years old). The Paysus live in San Bernardino, California, where Steven works as a laboratory technician with the American Red Cross.
Years back, Steven tried theater as a photographer in the late 70s' staging of Jesus Christ Superstar (with Boy Camara as Christ) before he joined the band Sphinx that performed in Japan on and off for six months in a span of 13 years. In 2006, he migrated to the US.
"I never turned my back on singing," said Steven, so when the opportunity came, he grabbed it. It was a "tawag" that he couldn't resist, the "call" of the stage.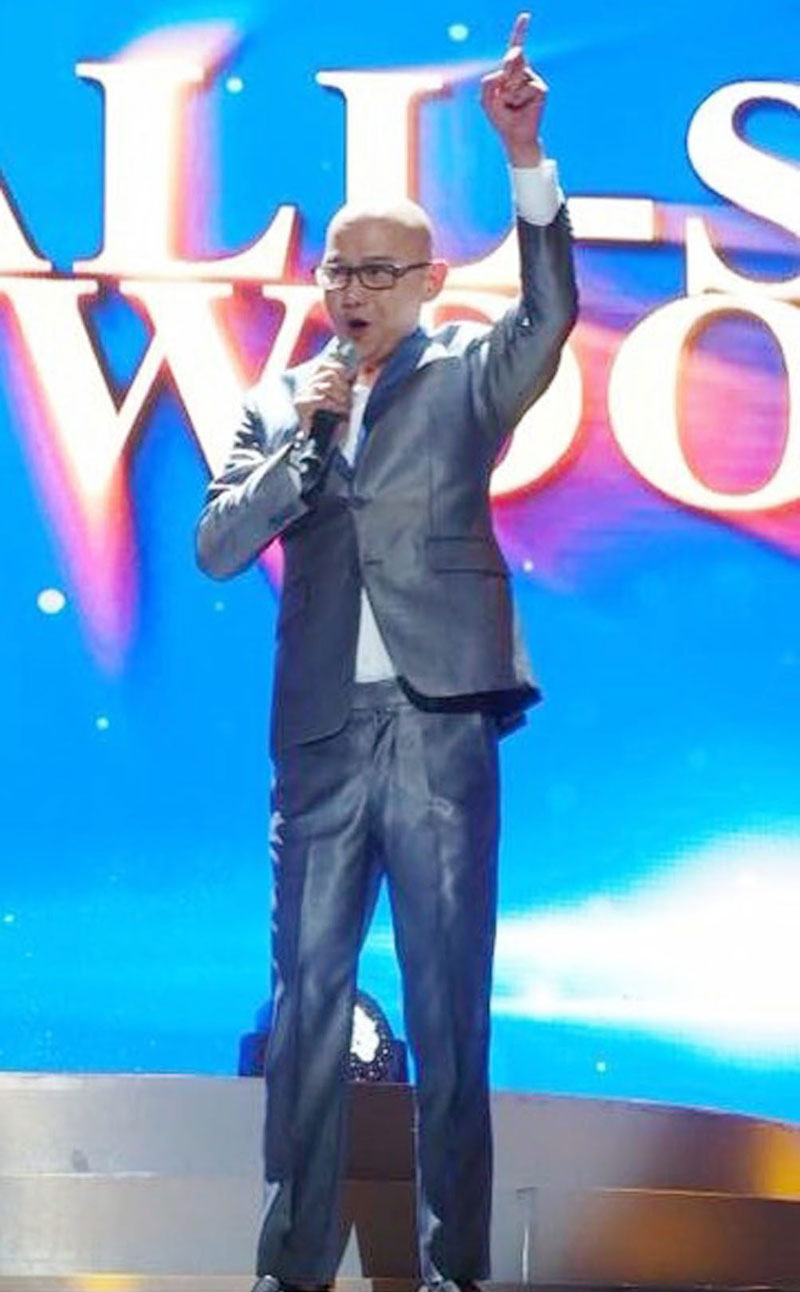 Giving his all in his rendition of Everything I Own.
In October last year, in Las Vegas, Steven competed with more than 147 (Filipino) hopefuls from around the USA (and other countries), with the number winnowed down (by online voting) to 20 and then to 10 until only two were left standing, one of them Steven representing North America and whose winning song was Everything I Own. The other was from Japan. The competition's Huling Tapatan was held last June at Aliw Theater featuring 12 contestants, down to six and then to the Top 3 including Steven.
With a five-year contract with TNT Records, Steven will have to shuttle between California and the Philippines as he did a few weeks ago when he performed with the TNT Boys and other fresh talents (Anton Antenorcruz, et al) in a concert at the Big Dome.
(E-mail reactions at rickylophilstar@gmail.com. For more updates, photos and videos, visit www.philstar.com/funfare or follow me on Instagram @therealrickylo.)