Liberty: No regrets having quit showbiz
August 31, 2018 | 12:00am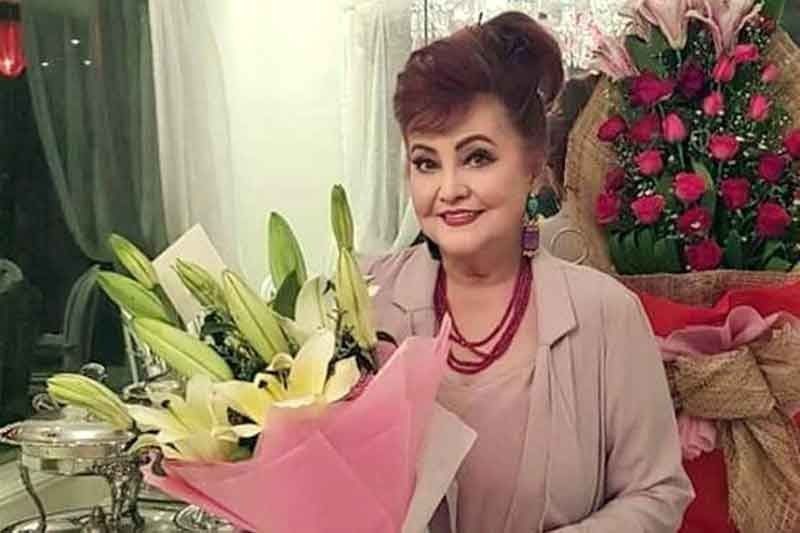 Throwback Friday: Remember that pretty wide-eyed, pony-tailed girl in such feel-good Sampaguita movies as Lover Boy (her debut, with Romeo Vasquez and Susan Roces) and Tindahan ni Aling Epang (with Jose Mari, her screen sweetheart)
She's none other than Liberty Ilagan, the daughter of National Artist (director) Gerry de Leon, who quit when the quitting was good.
"It was the 'bomba' that made me quit," said Liberty who celebrated another milestone in her life last July, referring to the soft-porn trend that forced some of her colleagues to join the game albeit reluctantly (dala ng matinding pangangailangan). "Hindi ko kaya."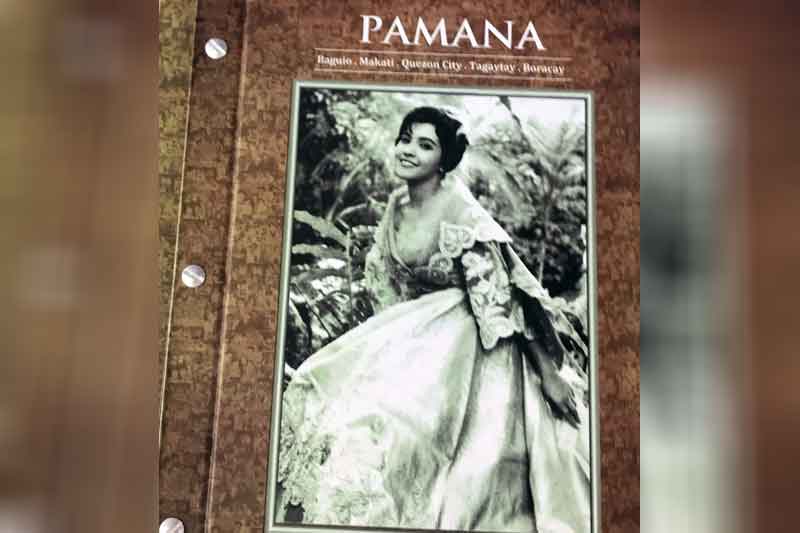 A young Liberty on the cover of the menu of the family-owned Pamana restaurant.
But, she hastened to add, she's not retired.
"I manage Barrio Fiesta (Makati Avenue) even if I don't go there every day," said Liberty (also a poet) who installed CCTVs to monitor the restaurant's goings-on. "I am lucky to have trusted employees to delegate the different operations of my businesses. I am also busy with Liberty Gourmet products with Liberty Gourmet Bagoong as the best seller. Another business is Liberty Royale events and rentals which deal with real estate. I am thankful to God that He gave me the right people to help me."
No regrets having quit showbiz, according to her, and that was after she got married to now also-retired actor Rod Evans (Ongpauco, marriage annulled) by whom she has three daughters (one of whom is Happy Ongpauco-Tiu who owns and manages several restaurants, one of which is Pamana with outlets in Quezon City and Tagaytay).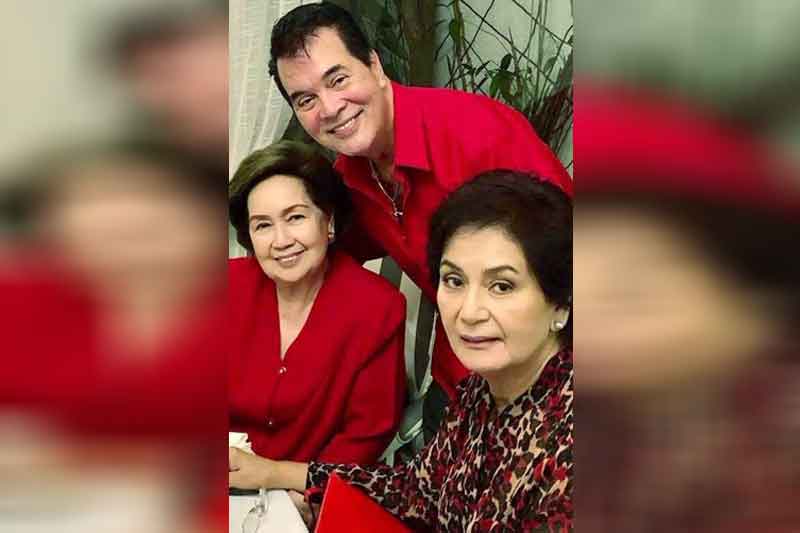 Among her well-wishers were (left) Susan Roces, Barbara Perez and Roger Calvin
"It was really my life plan to take care of my family and it paid off. My children are all grown up now with their own families and businesses."
Oops! Correction: Liberty did have regrets, one of which was not having been directed by her dad.
"I should have begged my father to help me with my career," she confessed. "He could have directed me in Brownout, the movie that I produced (eventually directed by the late Ruben Abalos), but I was so scared that he wouldn't find me a good enough actress, that he would be disappointed in me. I was successful in my career as a movie actress. I was shy, afraid and too proud to ask help from anybody."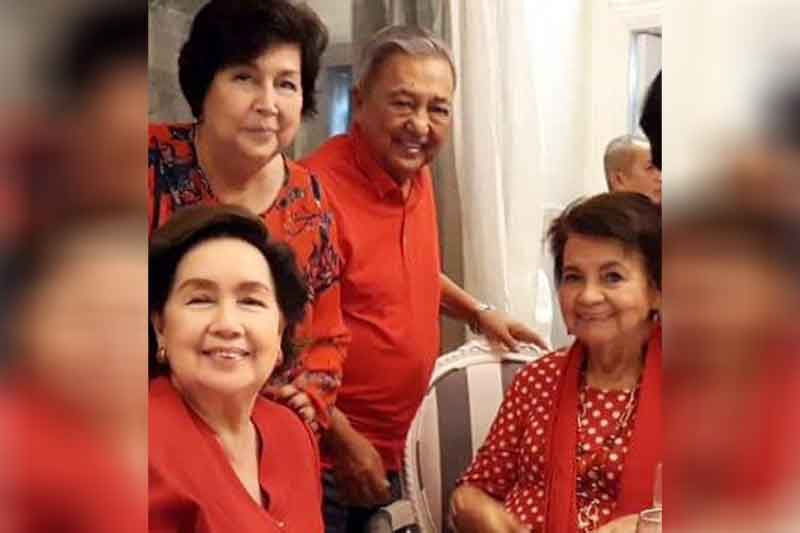 Susan, Boots Anson-Roa-Rodrigo and husband lawyer King Rodrigo, and Elizabeth Poe
She added, "Fear was my downfall. I could have done better with my career if I had self-confidence."
Her advice to (young) stars today?
"Be fearless and reach for the stars without inhibitions. Tell producers to give you the kind of roles you want to play. Being so young when I entered the movies, I was sheltered and protected. I was not allowed to go abroad alone and I wasn't able to join productions done outside the Philippines. I was a Karilagan model of Pitoy Moreno yet I was not allowed to join his show out of the country. So many things restricted me from growing in my career."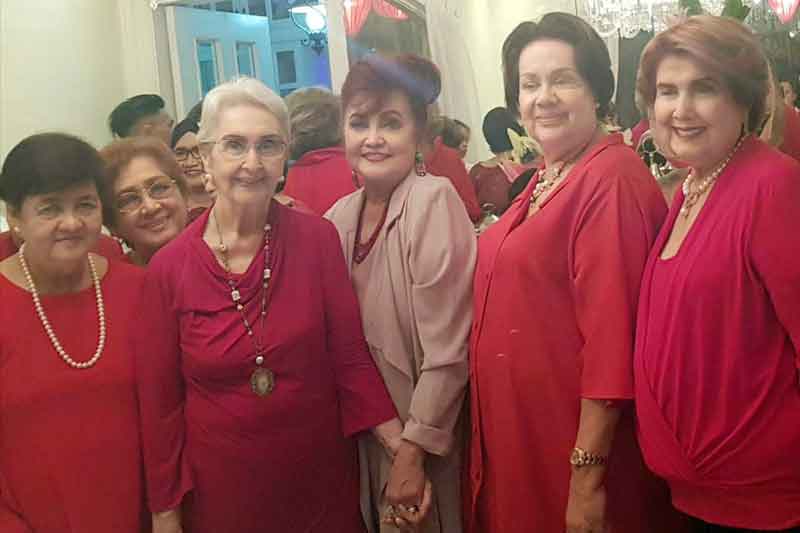 Liberty with (from left) Pempe Rodrigo, Luz Valdez, Gloria Romero, Divina Valencia and Daisy Romualdez.
Sadly, Liberty didn't win any acting awards but she did get several medals in school and then some ­— chosen as "The Most Glamorous Star" for three consecutive years at Sampaguita where she was also voted Queen For a Day.
"The one that I cherished the most is the Dakilang Ina Plaque given to me by the Dorcas organization in our church. Now in my 70s, I can say that I have lived a happy, fulfilled life. I have self-confidence and many friends from all sectors of society. I celebrate my birthday every year to embrace and see all my friends both old and new."
(E-mail reactions at [email protected]. For more updates, photos and videos, visit www.philstar.com/funfare or follow me on Instagram @therealrickylo.)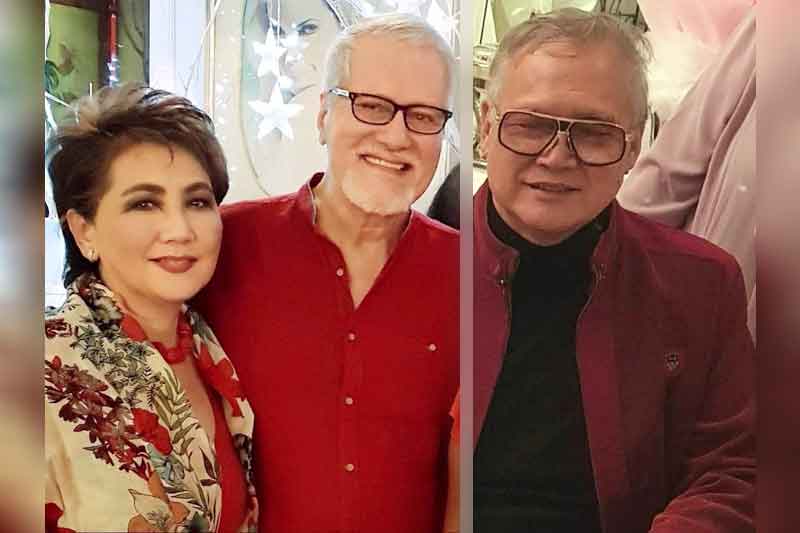 Ronaldo Valdez (Gibbs) and wife Marife Ilagan-Gibbs (Liberty's sister) and Lito Legaspi(right).