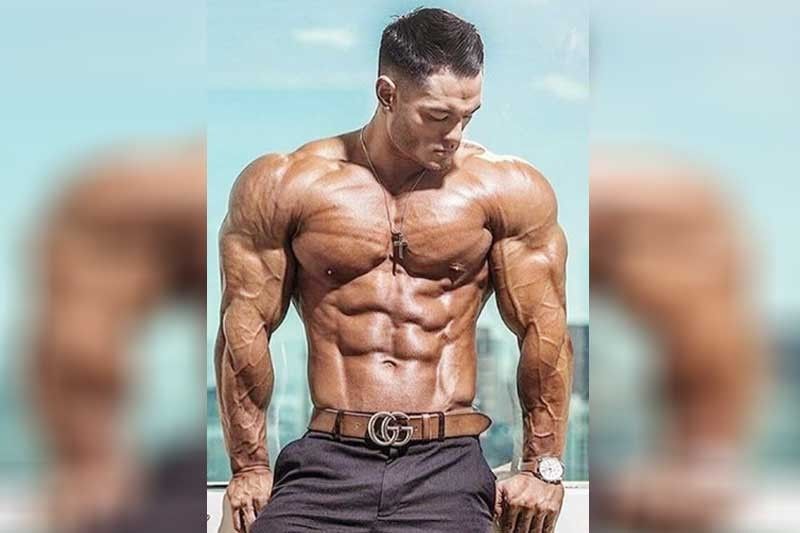 Reigning Men's Physique Mr. Olympia Jeremy Buendia is here purposely 'to encourage body- builders to strive towards the next level,' saying that Filipinos have great potential for the sport
Jeremy traces his Pinoy roots
FUNFARE
-
Ricky Lo
(The Philippine Star) - June 22, 2018 - 12:00am
When reigning (fourth-time) Men's Physique Mr. Olympia Jeremy Buendia first visited the country four years ago, he took a side trip to Cebu where he bonded with homeless children who, he claimed, "melted" his heart.
"I spent time with them and taught them how to exercise and how to eat right," recalled Jeremy who is half-Filipino (paternal side; his grandfather was from Bulacan). "They are my inspiration. If I win for the fifth time, I plan to donate a portion of my winnings to charities that will help the street children of the Philippines."
It's true: big men are gentle by nature, easily moved by small things. Dave Batista, the wrestler/mixed martial artist who ventured into acting, unashamedly confessed in an interview with The STAR (during the 2014 Seoul junket for Guardians of the Galaxy) that he cried easily. "That is the Filipino side of me," he said. Born to a Greek mother and a Filipino father, Batista showed his Filipino-ness by having a flag of the Philippines tattooed on his bicep.
Another half-Filipino martial artist is Brandon Vera who has also ventured into showbiz, with Anne Curtis as his leading lady in Buy Bust, a forthcoming action-adventure film directed by Erik Matti. By affinity, another giant, Vin Diesel, has a soft spot for Filipinos because his twin brother is married to a Filipina.
After guesting at a body-building competition in Manila last month, Jeremy is back in preparation for the Men's Physique Mr. Olympia competition in Las Vegas in September. He's the current endorser of Evogen Nutrition Philippines, the official distributor of Evogen which offers top-of-the-line health supplements (including Fat Burner, Whey Protein, Pre-workout, BCAA, Greens, etc., all available in health outlets nationwide).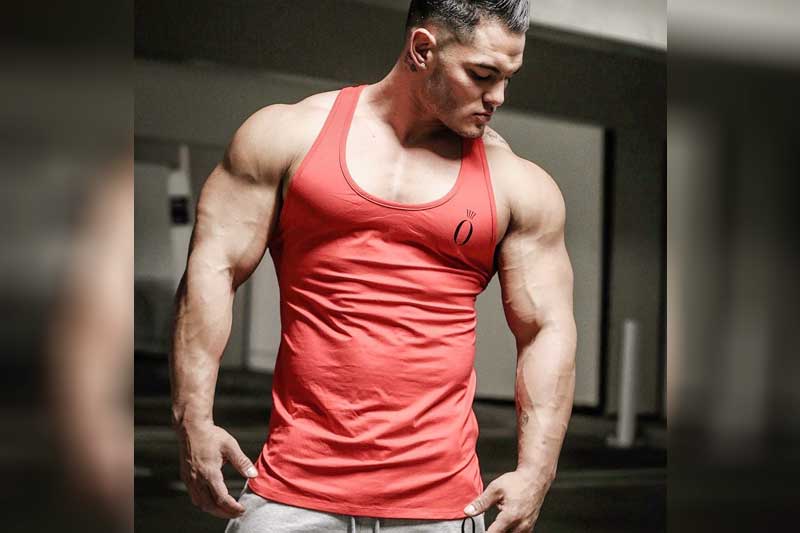 "I am here to help make a difference," Jeremy told The STAR in an exclusive interview. "There's a lot of opportunities for Filipino body-builders and I hope to bring them to the next level. The number of Filipino body-builders is growing and it's a good sign. Filipino men have great genetics. They are good-looking, with small waist and small joints and round muscles. They have an overall aesthetic appeal."
Jeremy, 28, stands 5'8"; weighs 185 lbs. onstage ("And 205 lbs. off stage," he said); and measures 20" (arms), 26" (waist) and 54" (chest). The Orange County (California) resident is so, yes, huge that to prove it, ABS-CBN reporter Jeff Fernando and I, both several sizes smaller, tried to "hide" behind him in a photo op.
What does it take to maintain such a body?
These: Eight egg whites drunk raw (burp!!!); a healthy diet (sweet potatoes, chicken, fish, salmon, veggies, brown rice and sweet potatoes; enough sleep; and lots of water.
"Taking care of my body takes a lot of hard work," he added. "I've been working out since I was 12…consistently. That means I've been doing it for more than 16 years. And I'm still at it."
Sleep is important, he emphasized.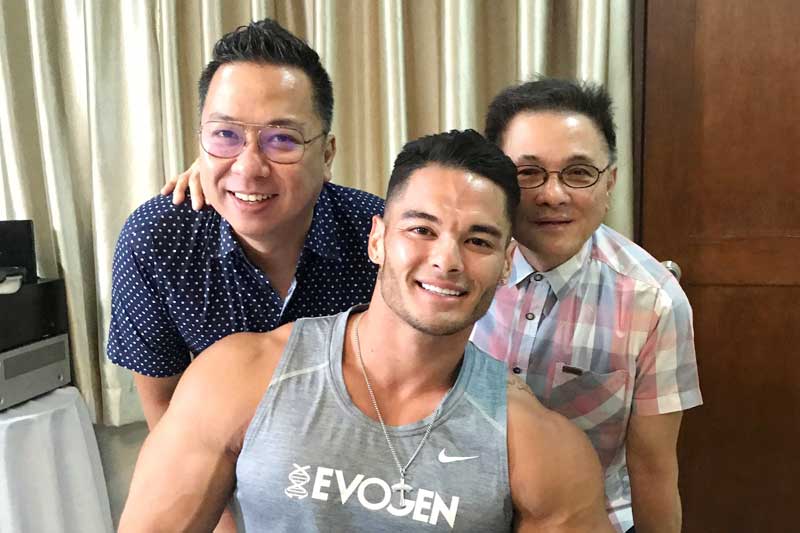 Jeremy is so huge that your Funfarer and ABS-CBN reporter Jeff Fernando, both several sizes smaller, try to 'hide' behind him during a photo op
"Athletes like me spend time working out at the gym, tearing up muscles. We replenish our body with nutrients and enough sleep to allow them to re-grow. Water is just as important because our body is 70 percent water, so we have to be hydrated all the time."
Jeremy claimed that weight-lifting is part of the family life.
"My dad has turned our garage into a gym. Since I was a kid, I would wake up watching him lifting weights. He's 65 and he's got a beautiful six-pack. He continues to work out, lifts weights."
As part of his health regimen, Jeremy sees his doctor every two months and has blood chemistry every three months — "To make sure that my liver and my heart are okay."
Asked who his idol is, Jeremy named Arnold Schwarzenegger who gained prominence when he won Mr. Universe in 1967, became a big movie star and a California governor. Jeremy recalled meeting Schwarzenegger during a pictorial for a muscle-fitness magazine last year.
"He's the king of body-builders," said Jeremy (who also considers Dwayne "The Rock" Johnson as another idol). "He's every athlete's inspiration because he rose from nothing to something. He gave body-building a name and a platform to inspire others to aspire for bigger things, to achieve their own American Dream."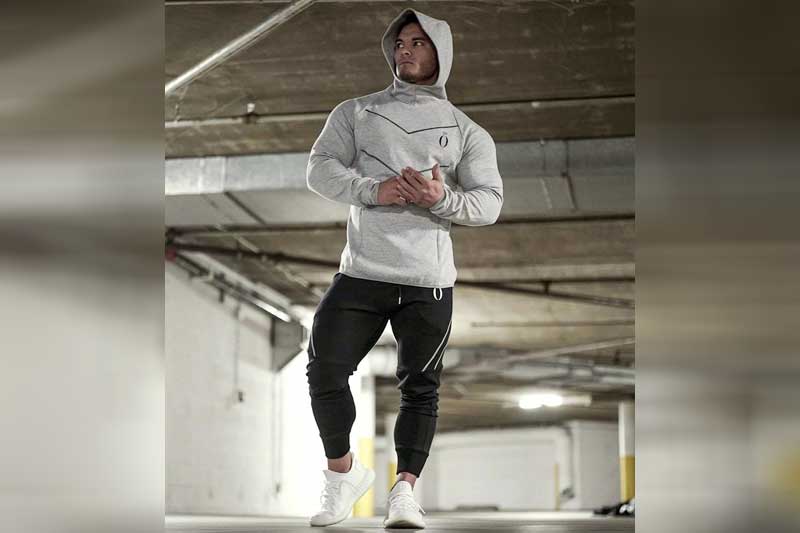 If ever Jeremy followed in the footsteps of Schwarzenegger (an immigrant from Austria), it would not be to politics but, maybe, to showbiz.
"I idolize him but I'm not a follower," Jeremy clarified. "I follow my own path."
(At 10:30 a.m. on Sunday, June 24, Jeremy Buendia will appear on ABS-CBN Sports & Action [Channel 23 on local TV and Channel 17 on SkyCable] where he will retrace his road to superstardom in a one-hour-and-a-half special.)
(E-mail reactions at rickylophilstar@gmail.com. For more updates, photos and videos, visit www.philstar.com/funfare or follow me on Instagram @therealrickylo.)