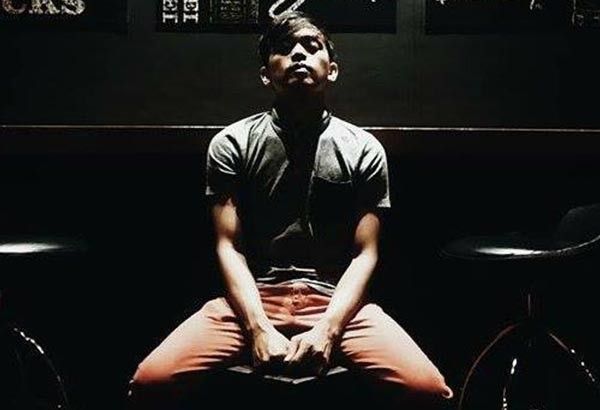 Actor and spoken word artist Juan Miguel Severo
Photo release
Independence Day: Juan Miguel Severo calls for freedom from followers' stereotypes
MANILA, Philippines — In time for the country's 120th Independence Day celebration, actor and spoken word artist Juan Miguel Severo calls on everyone who are truly free to not be afraid to speak their mind, even if it means losing followers.
"Every generation has something to rise above and stand up for. Here comes ours, friends. This country is ours and it's calling. Defend it. Reclaim it. We are built for this, I tell you. See you in the frontlines. Ang mamatay nang dahil sa 'yo," actor Juan Miguel Severo recently posted on his Facebook page.
The poet, through text message, told Philstar.com that his message is not only for his generation, but also for his colleagues in the industry because they will be the ones to pay for the mistakes of the leaders today, so they might as well get involved now.
Juan added he does not like that a lot of those with big names in the showbiz industry are not speaking out.
"Hindi ko alam kung bakit nagkaganito ang celebrity culture sa Pilipinas. To be clear, I don't see myself a celebrity - nagkataon lang na nakaarte na ako sa TV- pero I do acknowledge my mileage kasi and I have to admit I don't exactly like how a lot of the bigger names aren't speaking out," he told Philstar.com.
"I don't know how actors, whose job arguably requires the most empathy, can keep silent in such times. Is it because they may lose fans with opposing political inclinations? Maybe they find the discourse already too loud and they just don't wanna add to the noise? In any case, I hope that they become ready eventually. After all, Pilipino naman tayo bago artista," he added.
The actor, known as Rico in the hit teleserye "On The Wings of Love," clarified he is not challenging other artists to speak out but rather, to convince them to voice out their opinions.
"Kasi we need all the help we can get e. Kasi celebrities get bashed for the silliest things, 'di ba? Body weight, bad fashion, pregnancy rumors? Who does not get bashed for something you believe in? Something bigger than yourself?"
Juan Miguel launched recently his first song as a singer titled "Walls." The music video is now available at Daily Motion.
"Yung kanta ay based doon sa experience na kapag may dine-date ka tapos ramdam mong gusto ka niya kaso nag-aalinlangan pa 'yung tao dahil hung up pa siya sa last relationship niya."
He is doing a digital album under Polyeast Records with two songs and four spoken word to be released soon. The spoken word tracks of the album will still have music.
"Alam kong ang konti ng kanta pero alam ko kasi na people would most likely come to me for spoken word e. So I'm giving what they want, but I'm also introducing this other part of me. I want them to know I write and perform music, too. And I've been writing songs since high school so I'd like to make more albums soon dahil andami ko pang pwede i-share na kanta."
Recently, Severo voiced out his views on the recent killings in the country, saying this is "Kalakohan, Kriminal, Kasuklam-suklam."
"Granted, there are lives ruined by drugs or addicts. Pero sa hindi pagdaan sa due process ng pagtatapos natin sa problemang 'yon, nagiging tulad lang tayo ng mga drug addict na pumapatay: kriminal," Juan Miguel told Philstar.com in an interview.
Nonetheless, he still believes that there are more good policemen out there, so he stressed that power can corrupt those who wield it.
"Kaya kung ie-empower natin ang mga corrupt, kapag sinabi natin sa kanilang bigyan mo ng baril at palabanin mo kung ayaw, nagkakaroon lang sila ng lakas ng loob para ipagpatuloy ang mga tagilid na gawain."
He also said that how can a government agency end crimes if they are being criminals in the process.
"By being okay with the killings, by giving the police the license to kill without due process, by turning a blind eye whenever even innocents and children are found dead, and by dismissing these deaths as mere collateral damage, we are regressing as a people."
For Juan Miguel, poetry and the arts in general are important in these trying times as arts is a creative reflection of reality.
"Ang hugot, hindi lang yan sa pag-ibig. Humuhugot ang alagad ng sining sa katotohanan. At heto ang katotohanan. Sinasampal na tayo at pinapatay na ang mga mahal natin sa buhay. Art is able to amplify voices and magnify these realities. Sabi nga, art should comfort the disturb and disturb the comfortable."
The mainstay of ABS-CBN's "Ikaw Lang ang Iibigin" said in writing poems, composing songs, creating paintings and filming movies, artists are condoling with the victims and they are able to make the youth aware in what are happening in the country.
"Sa pagiging malay, tayo ay nakakaramdam ng pagmamahal at galit. At sabi ko nga, napakahalaga ng galit na galing sa pagmamahal. Kaya nitong baguhin ang mundo."