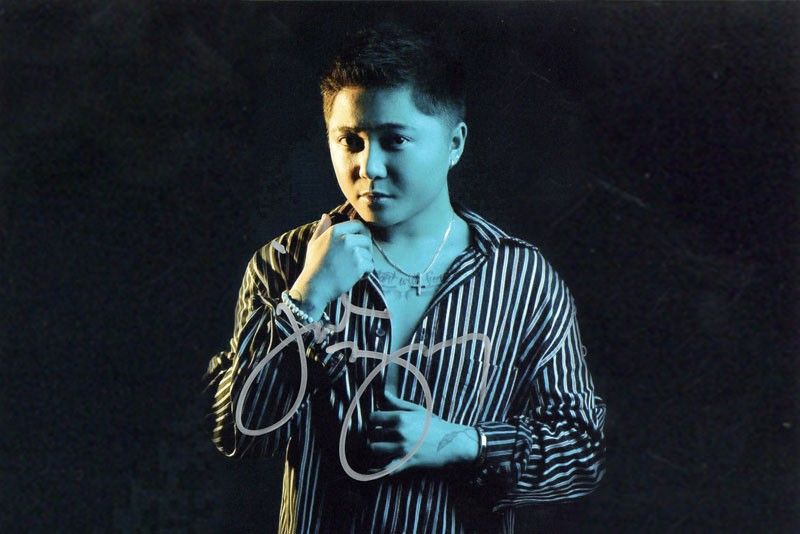 In Music & Me, Jake gives fans a sneak peek into his now musical journey, banking on his beautifully raspy, deeper voice
Jake Zyrus & his new sound
MANILA, Philippines — In I Am Jake Zyrus, he has introduced a new singer — a stark contrast from that power-ballad old self.
With Music & Me, Jake gives audiences a sneak peek into his now musical journey, banking on his beautiful raspy, deeper voice ("Boses nagbibinata" as one puts it in the vernacular).
"It will be more specific with (music) genres," Jake gave media friends a heads-up of his (26th) birthday-and-(10th) anniversary concert on May 25 at the Skydome.
"If we do jazz, the arrangement will not be fused with pop. It will literally be jazz," he said. "If we do classical, we'll stick to it."
This speaks of his eclectic musical preference these days.
"I enjoy singing different genres," Jake clarified. "With the record label that I'm working with now, I trust them (the people behind it) with what genre they think will fit me (my voice)."
Since he is transitioning into a full-fledged transman, Jake feels like he is starting all over again. Part of that phase is his vision of himself as a recording artist. Jake would like to be a "recognizable" artist, yes with a distinct voice and a body of work, similar to that of Michael Jackson (the King of Pop) and Nirvana (a rock icon).
"Singing different genres, I enjoy it because I'm also exploring (my musicality)," he said. "If I will be asked to choose (what genre)… I enjoy the most — although everybody knows me as a pop singer — is madamdaming kanta (emotional songs). Pop-ballad or ballad, I enjoy singing either of the two."
With his low-register voice, Jake listens to such artists as Josh Groban, Martin Nievera, Frank Sinatra and Shawn Mendes. "My inspiration, especially his song In My Blood," Jake said of the Canadian singer-songwriter. "I'm still transitioning, the raspy voice remains there, (and it is) definitely deeper. I enjoy playing with my low-register notes." One can think of Jake crooning Josh Groban's You Raise Me Up and To Where You Are, and Frank Sinatra's The Way You Look Tonight and Fly Me to the Moon.
According to Jake, his tale as a singer is "a struggle and challenging." He quickly added, "I enjoy (my voice) because I get to sing the songs that I want. I have to be careful with keys (my vocals) and (I have to) adjust (place) my voice in comfortable keys."
Like everyone else, Jake has had his own fair share of highs — and lows in life. "I reached that point in time when I had difficulty opening it up to even friends," he said of his bout with depression. "Thinking about it now, it was my mistake (for not being vocal about it). It's really important that you talk about it. (When I was) in the US, I also struggled opening up even to my therapist (psychologist). Parang may wall… (you know) you're afraid of what people might think about you. (It's) better when you meet someone who has experienced what you're going through." Jake has recovered from that through a circle of friends that encourages him to share his stories, listens to him without any judgment and understands his plight. "Sabi nga nila na once you talk about it, it gets better," he said.
Depression, Jake shared, is common to some (if not most) members of the LGBT community because they seek for acceptance and respect. With that, Jake is excited to share a soon-to-be-released song that will inspire those who are in the same situation and want to overcome it.
Jake, hands-down, is one of those artists that represent the LGBT community and can use their status to get to know more about this sector of society.
As for Music & Me, Kyla, Jessica Sanchez and Iñigo Pascual will join Jake on stage. Director is Calvin Neria while musical director is Adonis Tabanda.
(Tickets are available at SM Tickets and Ticketworld. Produced by Echo Jham Entertainment Production, Music & Me is presented by Axiaa Hotel, Manny & Pie Calayan, Sisters Sanitary Napkins and Pantyliners, Goldleaf Productions, MYX and Jeepney TV.)